Gallo to keep manning third base for now
Beltre continues to progress toward return from DL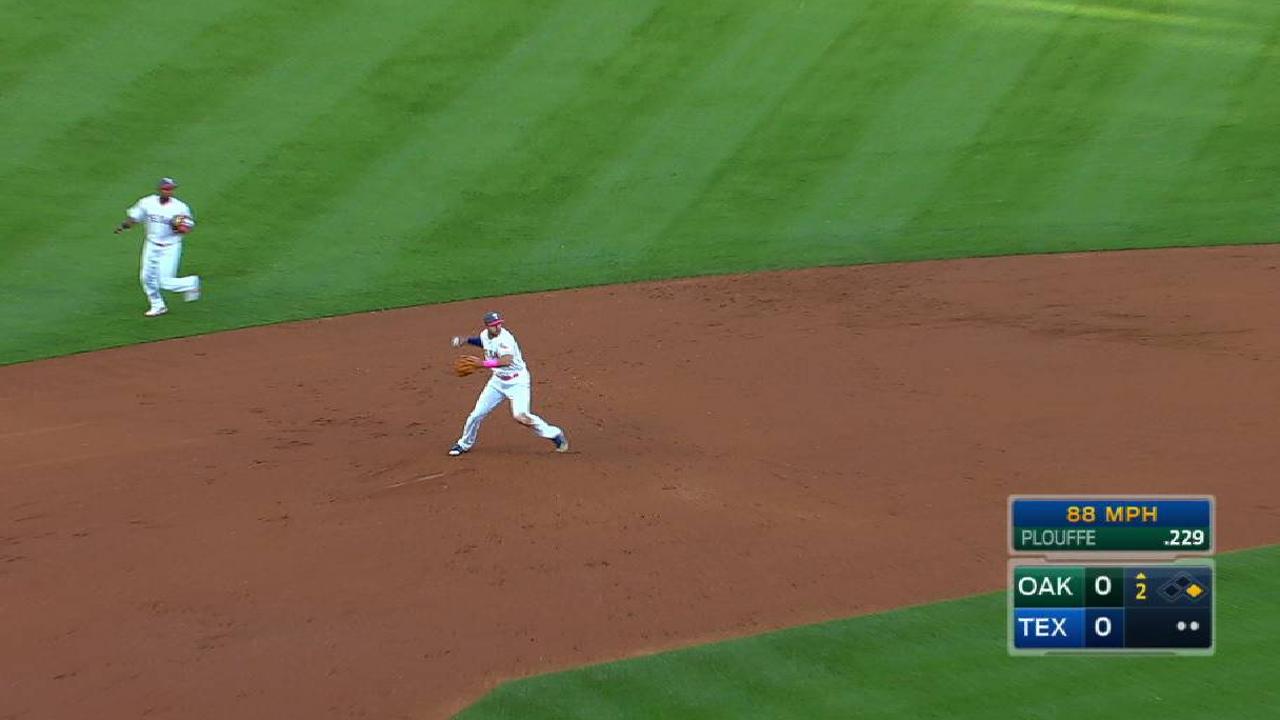 DETROIT -- Rangers manager Jeff Banister said he is not thinking about a possible position change for third baseman Joey Gallo right now.
The Rangers may have to consider that when Adrian Beltre is ready to come off the disabled list, but Banister said now is not the time to be worrying about that.
"Right now, we want to keep things streamlined for Joey," Banister said. "I feel comfortable with Joey and I understand the implications with Adrian coming back. It all depends on what direction we go and how we do that. If Joey has need to play another position, we feel he has the skill-set to do that."
Banister said that could be on Gallo's mind, just as others might wonder what will happen when Tyson Ross, Cole Hamels or Carlos Gomez come off the disabled list.
"But the daily routine and grind takes precedent," Banister said. "If you start thinking about that, you are going to make the decision easy. These guys are professionals, they go out and play. They are aware but they don't think about it in those terms."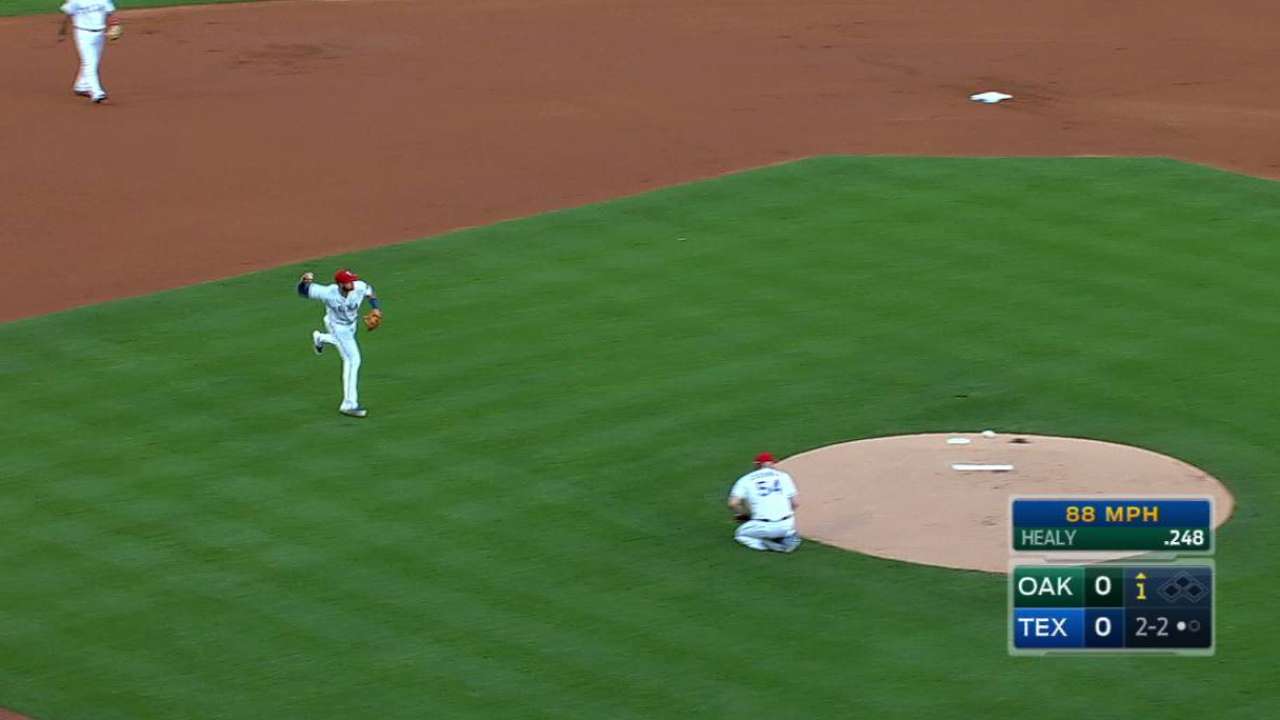 Beltre had a heavy workout on Saturday of hitting, fielding and running the bases. He came through it fine and had an easy day on Sunday, particularly since pregame batting practice was wiped out by heavy rain. He will get back after it on Tuesday in Boston, but he still needs to go to Arizona to play in extended spring games before he's ready to return.
Gallo was out of the lineup on Sunday with a left-hander on the mound for the Tigers. Banister said Gallo has been dealing with some tightness in his lower back and he wanted to give him a couple of days down.
Gallo went into the game hitting .184, but he was also leading the Rangers with 13 home runs and 29 RBIs. He is on pace for 47 home runs and 106 RBIs. The Rangers may have to find another position for Gallo, but it won't be at Triple-A Round Rock.
"We still have to go through the process and all the options of what you do," Banister said. "There is the sanctity of the 25-man roster and putting the best 25 on the field and how they fit on the field. Right now, we are not going through that process. Us as a staff and front office, we are aware of where we are."
The Rangers have options with Gallo. Third base is his best position and he has played well there, but he can also play left field and first base if needed.
"I feel comfortable at any other position that I have played in professional baseball," Gallo said. "I won't have any problems."
T.R. Sullivan has covered the Rangers since 1989, and for MLB.com since 2006. Follow him on Twitter @Sullivan_Ranger and listen to his podcast. This story was not subject to the approval of Major League Baseball or its clubs.