Health on his side, Avila hitting 'like old times'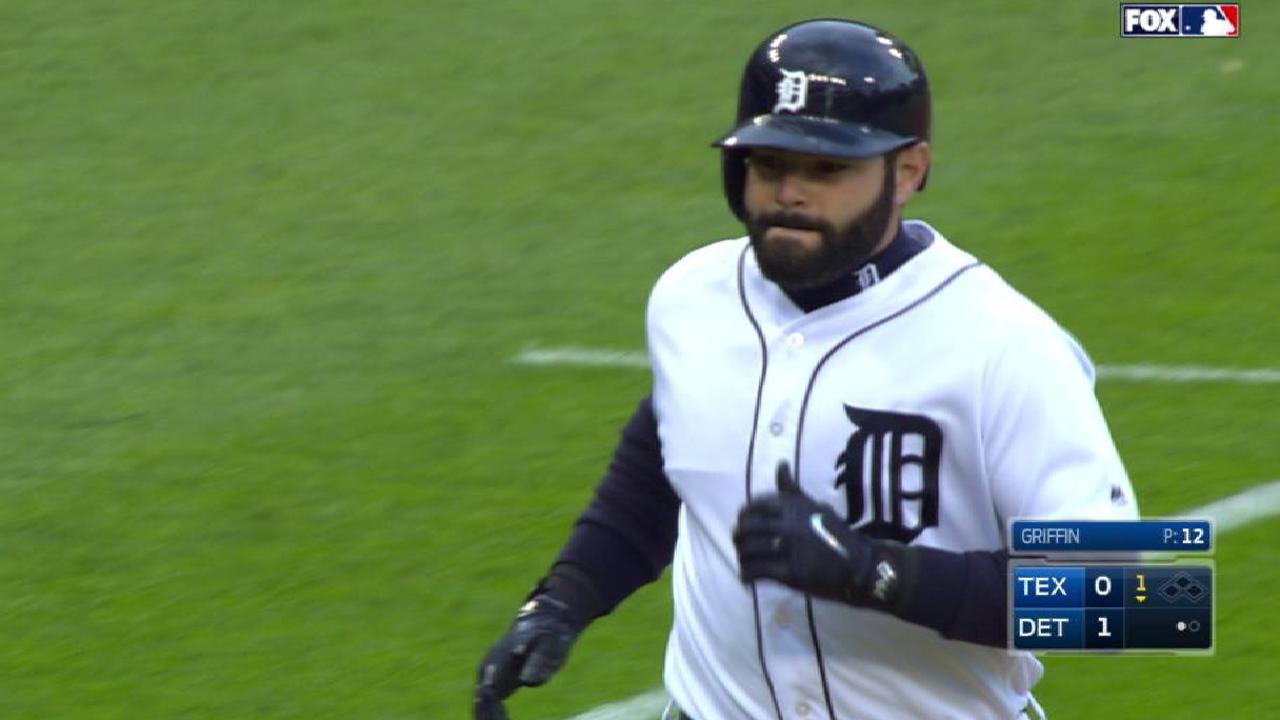 DETROIT -- Tigers manager Brad Ausmus has said more than once this season that catcher Alex Avila has played more than he was expected to. But the way Avila has swung the bat so far, in what is starting to look like a renaissance season for the 30-year-old, there's no easy way to dispute the manager's decision.
"He keeps hitting like this, he's going to find himself playing every day," Ausmus said.
In 2011, in his second full season with the Tigers, Avila was an All-Star and won a Silver Slugger Award. But as his prime years approached, concussion woes took their toll. He suffered concussions each of the following three seasons, then played in fewer than 70 games in both '15 and '16.
But now, sharing the backstop with James McCann, Avila has put up impressive offensive numbers. Entering Sunday, he was slashing .382/.488/.706 through 25 games with 12 extra-base hits and 18 RBIs. Through May 20 in 2011, the best year of his career to this point, his slash line was .283/.346/.525.
"I told him it's like old times," starting pitcher Justin Verlander said. "It's a lot of fun to watch. I know he's worked really hard to get himself back. .. I mean, the talent's there. We saw it early in his career."
While Avila's strikeout rate is almost identical to this time in 2011, his power numbers and walk rate - from 10 percent in '11 to 20.6 percent in '17 - are up big time.
"I think he's attacking the ball in the zone more," Ausmus said. "He's never really gone outside the zone, but at times would get a little conservative in the zone."
The outside part of the zone is where Avila has been most aggressive, hammering balls in the upper-middle, upper-outside and middle-outside sections of the strike zone. His average exit velocities in those zones have been 106.8 mph, 102.9 mph and 102.4 mph, respectively, according to Statcast™.
Avila is in a zone right now where he's hitting the ball to different fields based on where it's pitched. On Saturday, he pulled a middle-inside fastball to right for a homer, while also doubling to left on a low and away pitch.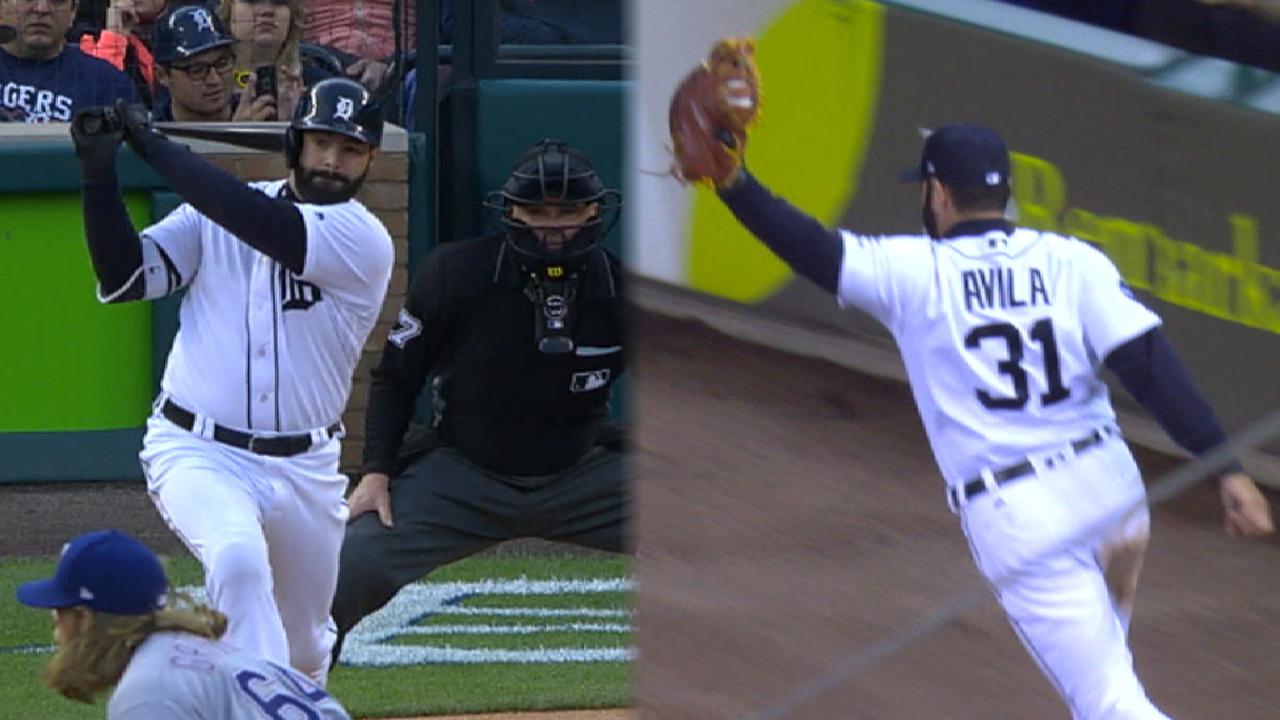 "I know most of my power is going to be to left-center, usually," Avila said. "At least that's where a lot of times I've been most consistent. But when a ball's in, I am gonna have to show that I can pull a ball as well."
His health is a factor that's now working in his favor. A few years removed from concussions, Avila has emerged as a true weapon in the Tigers' offense.
"I think he got beat up for a period of time and you're seeing what he can do," Verlander said. "I mean, he started an All-Star Game. I think he's just healthy and feeling good and doing what he can."
Jordan Horrobin is a reporter for MLB.com. This story was not subject to the approval of Major League Baseball or its clubs.