MLB.com Columnist
Richard Justice
Justice: Indians proving to be road warriors
Back atop AL Central, Cleveland must stake claim on home turf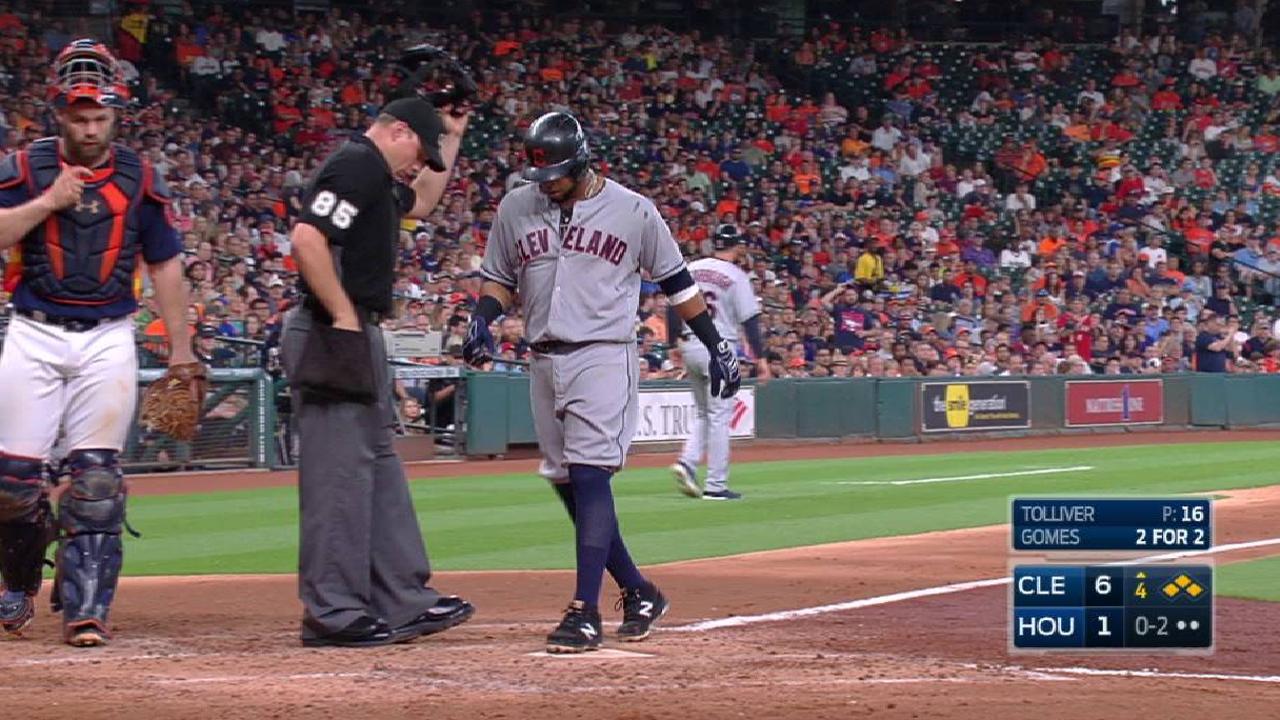 HOUSTON -- The Cleveland Indians did not look at this weekend series against the high-flying Astros as anything more than the next three games on their schedule, and isn't that how really good teams always see the world?
"We just try to play the game we're playing," manager Terry Francona said. "I think that's always kind of how we feel."
Sounds simple, right? Still, it's impossible not to draw just a little more from these three games. The Indians won again Sunday, beating the Astros 8-6 to complete a three-game sweep.
Houston hadn't lost even two in a row since late April -- those two losses were against the Indians -- and hadn't dropped three straight since the Opening Week of the season. But against the Indians, the Astros led for only three of 27 innings.
The Indians didn't face either of Houston's top two starters, Dallas Keuchel and Lance McCullers Jr. The Astros are 15-3 in their starts, 14-12 with anyone else on the mound. Keuchel was placed on the 10-day disabled list Friday with a pinched nerve in his neck, but wasn't scheduled to pitch against the Indians regardless.
On Sunday, Cleveland scored seven runs in three innings against Astros starter Joe Musgrove and jumped to an 8-1 lead before the Astros chipped away to make it close.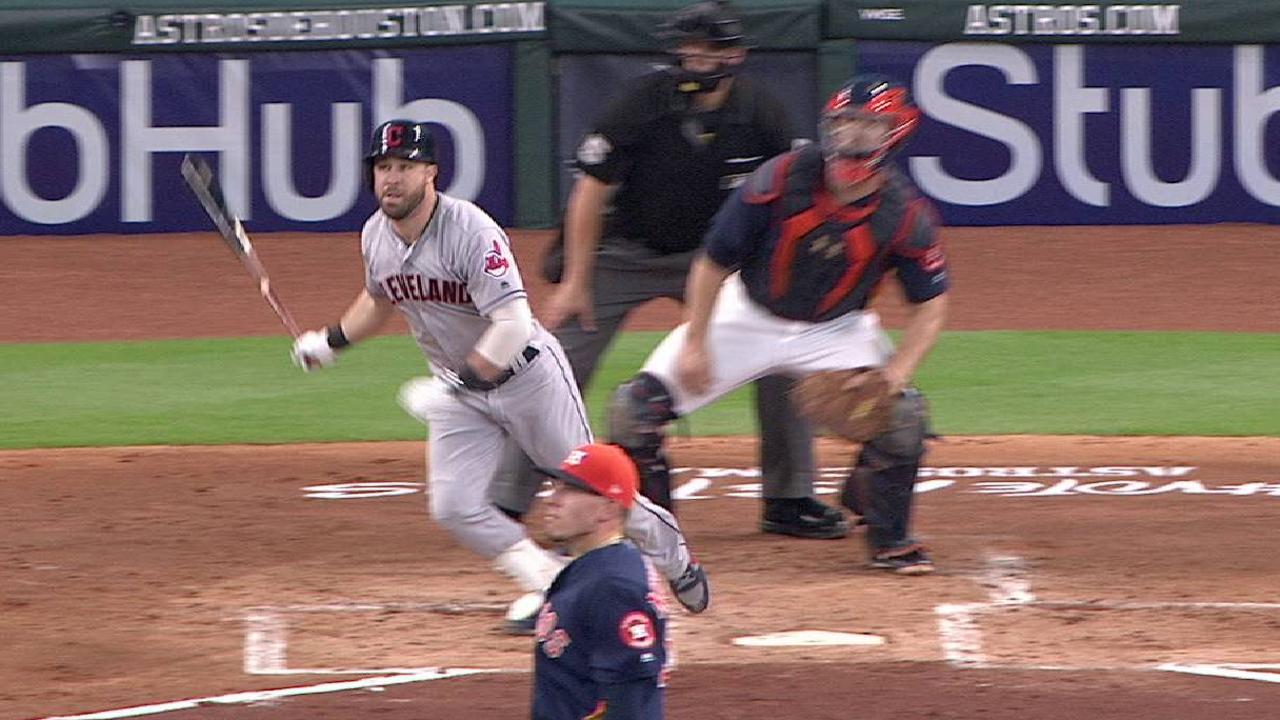 This hasn't been the start the Indians hoped for, and at 23-19, they're four games above .500 for only the second time this season. At different moments, though, they've looked exactly like the team picked by many to win a second straight American League championship.
If the real litmus test of a good team is how it plays on the road, the Indians are going to be fine. They've now swept the Twins, Rangers and Astros on the road, all three-game series.
The Indians have won five of eight road series in all, and their 15 road victories are tied with the Rockies and Astros for most in the Majors.
"This was the hottest team in the AL," Indians catcher Yan Gomes said of the Astros. "It was good to come in here and know that at some point we're the hottest team in the AL. It's good to prove we can play some good baseball and win some ballgames.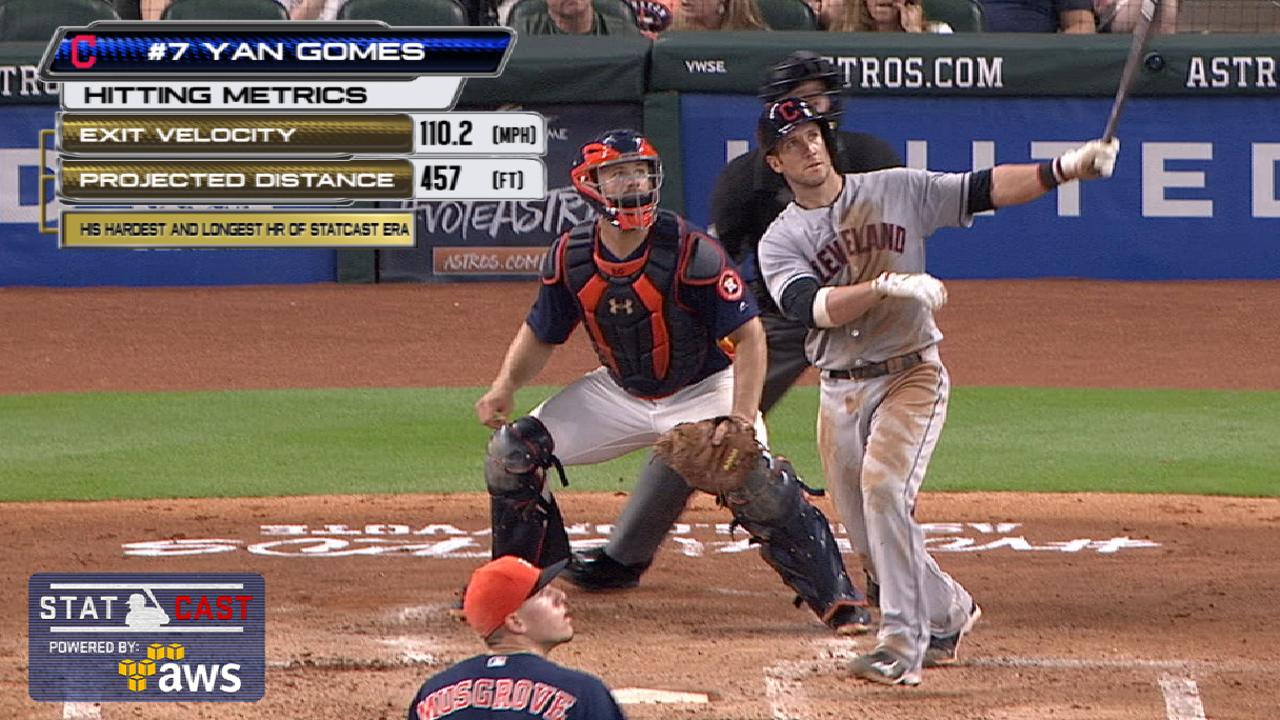 "All of us in the Central are kind of beating each other up. Coming in and getting a good win against these guys is going to go a long way."
The Indians are back atop the division, tied with the Twins, and 1 1/2 in front of the Tigers. The White Sox are 3 back.
"We're getting there," said right-hander Danny Salazar, who allowed three earned runs in 5 2/3 innings Sunday for his third victory. "We're feeling really good."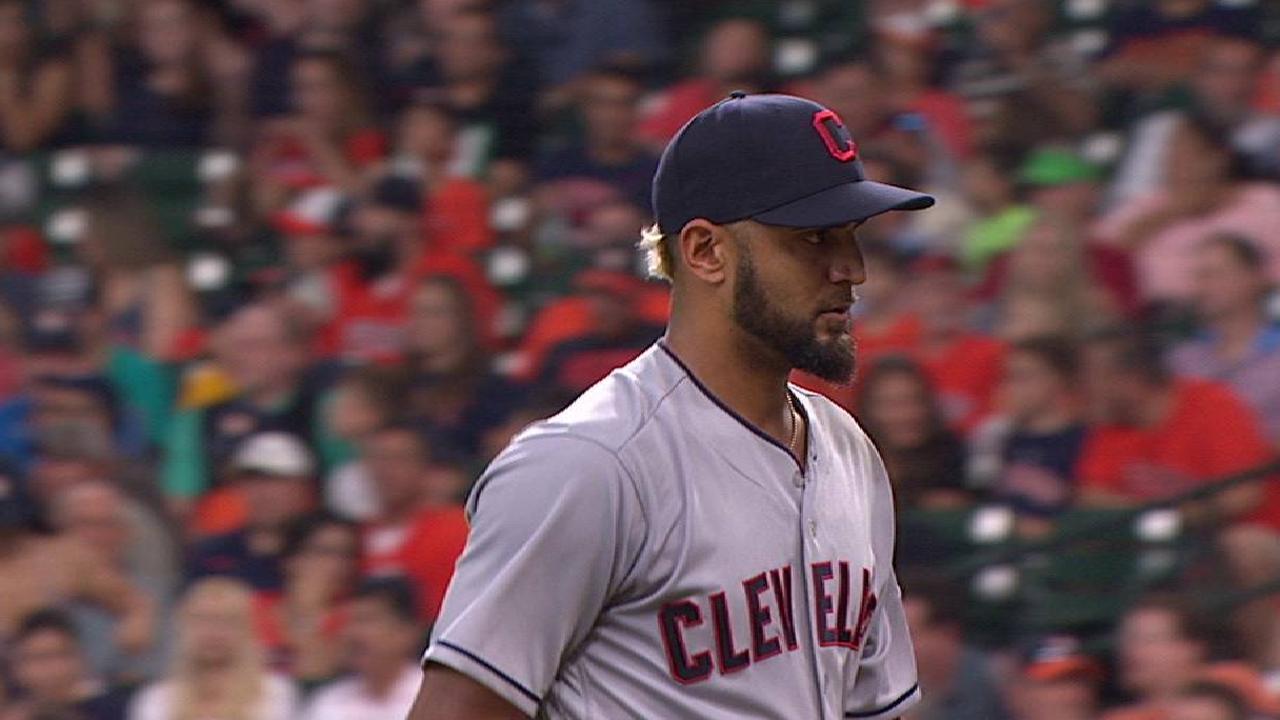 Cleveland's offense has scored 184 runs, fourth-fewest in the AL. But the Indians have scored eight in three of the last seven games, and Sunday, got a home run and five RBIs from Gomes.
All in all, a step in the right direction.
"It shows we're capable of playing well against good teams," reliever Andrew Miller said. "I think other than that, I wouldn't read too much into it. You can catch teams at the right time. We have no idea what's going on, on the other side.
"But it feels good to sweep anybody. It's hard enough to do in this league. We really like the guys we have in here. We think we're capable of big stuff. Stuff like this kind of confirms it and points us in the right direction."
The Indians and Reds play for the Ohio Cup this week with Monday-Tuesday games in Cincinnati and Wednesday-Thursday games in Cleveland.
The Indians are just 8-10 at home, but the division race hasn't come close to getting away from them. Those road victories could be an indication that the best is yet to come.
"You've got to take care of business at home," Francona said, "but I'm glad that on the road we know how to compete where it's not every time you go on a road trip you're holding your breath."
Richard Justice has been a reporter for MLB.com since 2011. Read his columns and follow him on Twitter at @RichardJustice This story was not subject to the approval of Major League Baseball or its clubs.