Adjustments have led to big May for Nunez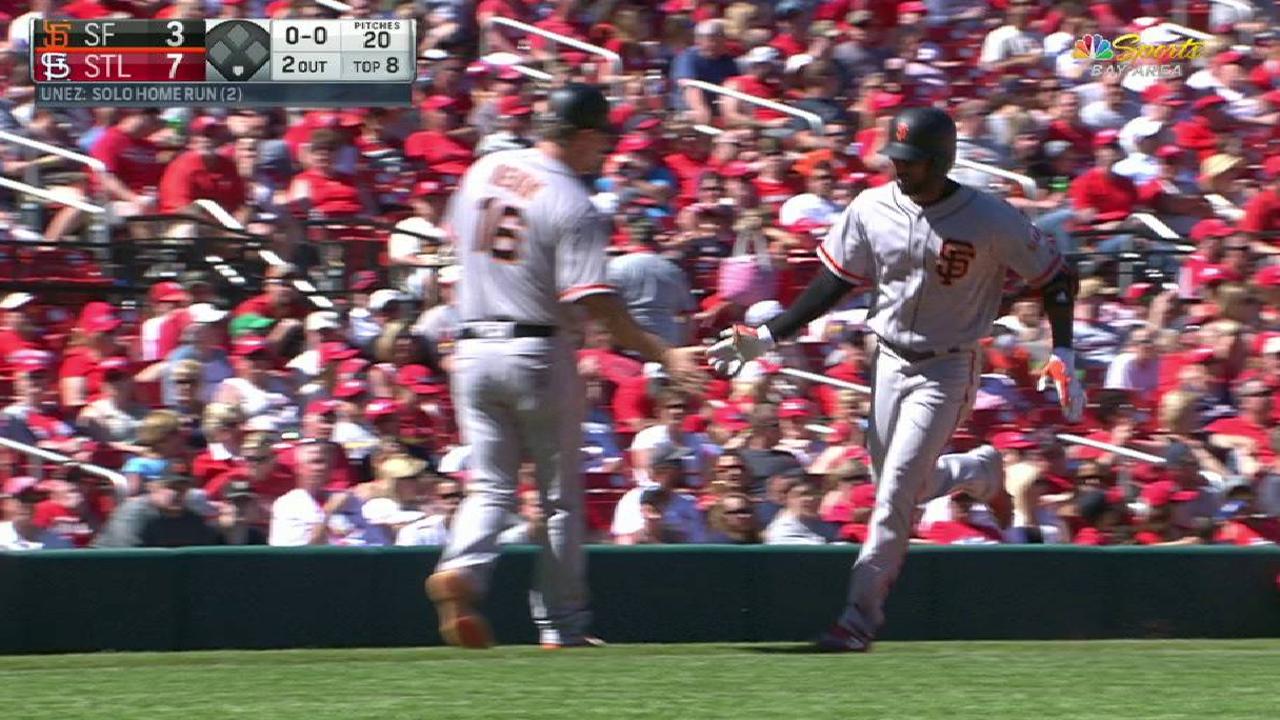 ST. LOUIS -- The Giants took two out of three games from the Cardinals at Busch Stadium this weekend, and left fielder Eduardo Nunez played a big role in all three games.
Nunez had a two-run double in the ninth inning of Friday's win and a game-saving outfield assist in the ninth inning of Saturday's 13-inning victory. On Sunday, he belted a solo home run in the eighth of the Giants' 8-3 loss to extend his hitting streak to eight games.
"He's really settled down at the plate," Giants manager Bruce Bochy said. "He's cut out some movement. He's gotten quieter up there, better balance, and consequently he's showing more power. He's got a couple home runs, but he's driving the ball. He's getting to be more of the hitter he is. He just got out of sync there and had a lot of drifting going with his swing."
Nunez, who was 5-for-13 with a double, home run, three RBIs and three runs scored during the series, said he didn't have balance at the plate previously and that he has worked to correct that issue.
"I've been working with my hitting coach, watching a lot of video, and then seeing what's wrong," Nunez said. "And finally we found that my hands, in the beginning, moved too much beforethe pitch. So we tried to quiet everything."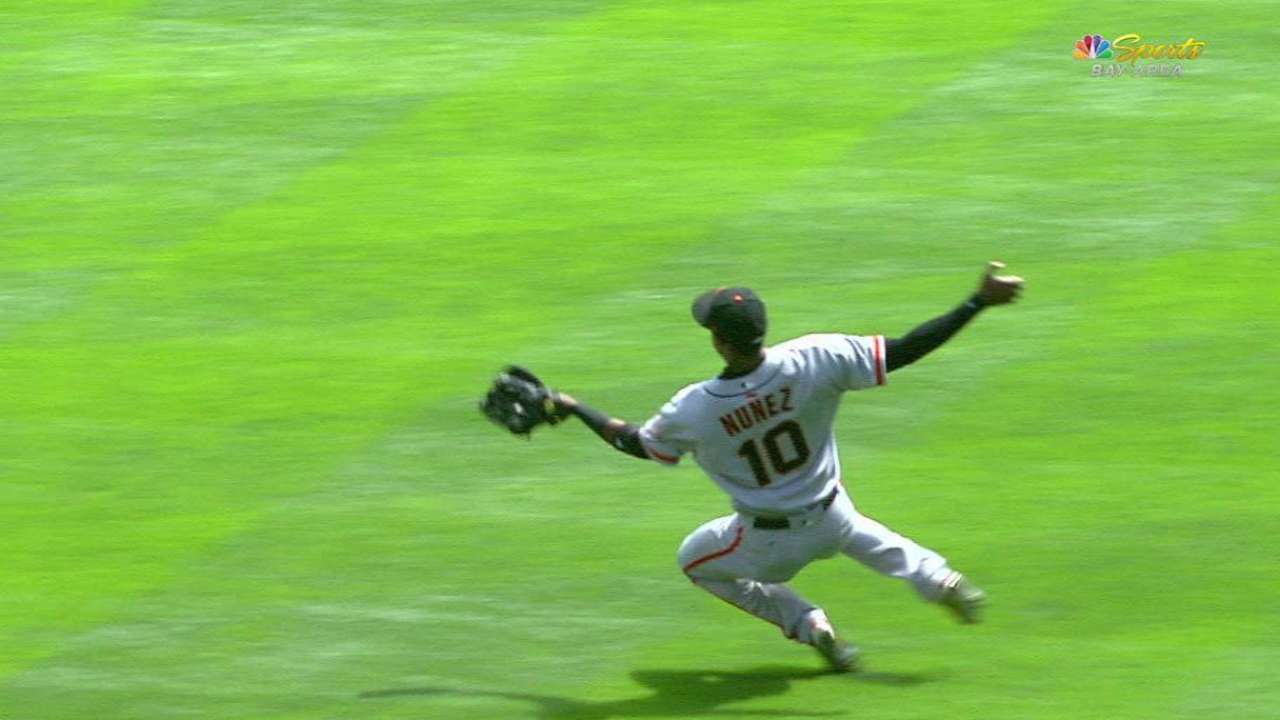 Nunez said it was an adjustment he needed to make.
"You have to make adjustments in the big leagues," he said. "Everybody makes adjustments. If you're not able to make the adjustments quick enough, you're going to go to the Minor Leagues, anyway."
Nunez, who had a career-high 16 home runs last season split between Minnesota and San Francisco, batted .250 in April with four doubles, six RBIs, a .278 OBP and .293 slugging percentage.
In May, including his eight-game stretch where he's hitting .364 (12-for-33), Nunez is now hitting .300 with six doubles, two homers and 10 RBIs.
"I'm feeling better," Nunez said.
So are the Giants, who have won seven of their last nine games and eight of their last 11. San Francisco captured another series win -- the Giants' third straight -- with a strong weekend.
"That's a really big series and the series in Chicago is gonna be big too," Nunez said. "… We're looking to win series right now. One step at a time."
Nate Latsch is a contributor to MLB.com based in St. Louis. This story was not subject to the approval of Major League Baseball or its clubs.