In loss, Miley still finds one of his best outings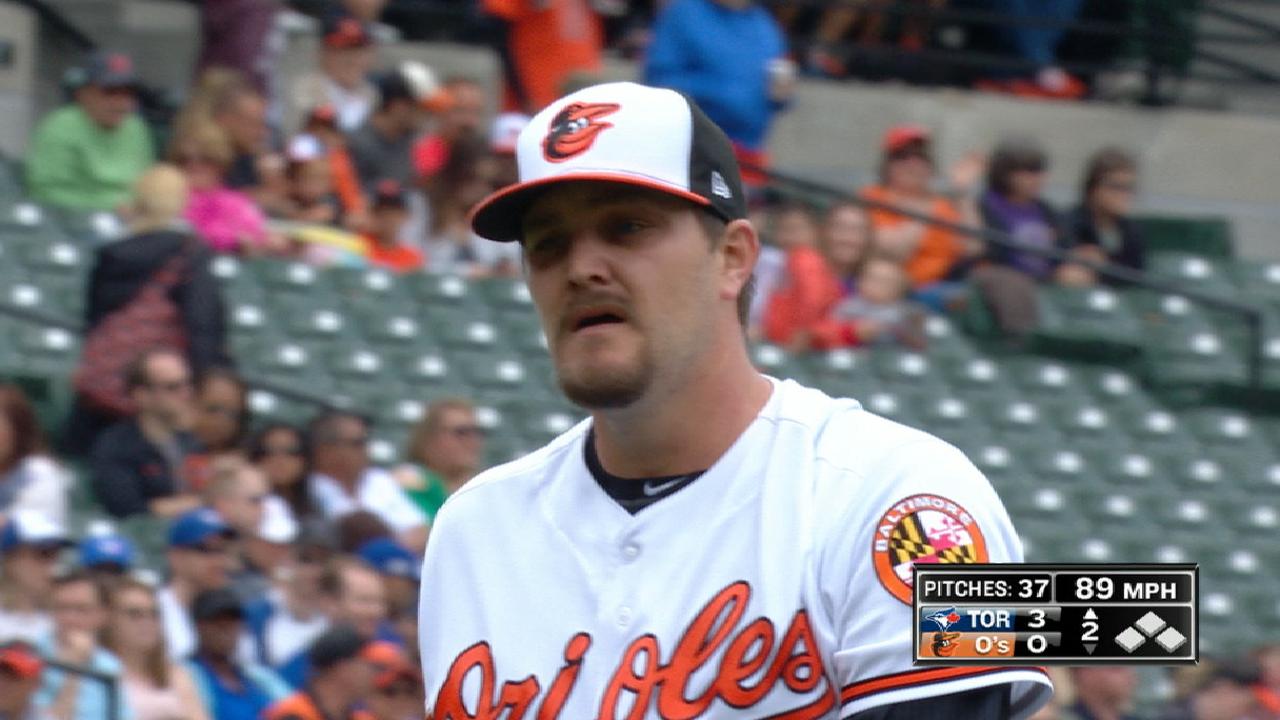 BALTIMORE -- Despite a 3-1 loss to Toronto on Sunday, Orioles starter Wade Miley had one of his best outings of the 2017 season.
Miley went seven innings, allowing six hits and no earned runs. The lefty's only mistake of the afternoon followed a two-out error in the first inning by Jonathan Schoop, when Devon Travis drove the first pitch he saw into the left-field seats for a three-run home run.
"You've got a guy you could throw a ping-pong ball up there, and he's going to get a hit in Travis," catcher Caleb Joseph said. "He's seeing it really well. [Miley] threw seven innings of shutout baseball. I think it was just a matter of what we didn't do before Travis got up, than him really getting into bad luck. He deserved a better fate. Great game, pitched well enough to win. Seven innings, no runs. You can't really ask for more, and again things are magnified when you can't score any runs, either."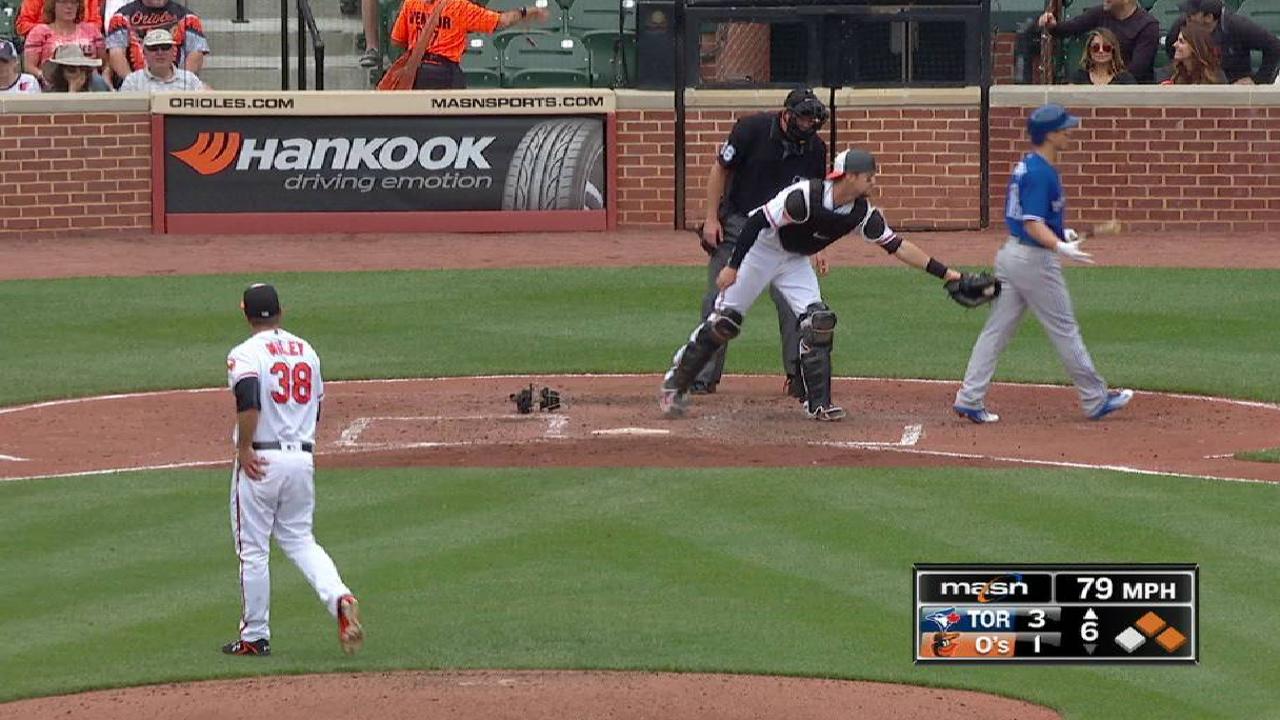 Miley's seven innings marked the first time the starter made it past the fifth inning since April 25. The lefty also had at least four walks in five of his eight starts this season, but gave away just one free base against Toronto.
"I was on a five-run there for a while, where I walked five every game," Miley said. "It's back to pitching, you know? The past couple starts, I would get out there and get mad about the walks, and overthrow, lose command. Just tried to make pitches today."
Miley (1-2) also tacked on three strikeouts, and lowered his ERA to 2.59 in his second-longest outing of the season.
"Yeah, just get three outs at a time," Miley said. "Get this out, the next out and the next out, and then go sit down for a while. Instead of putting pressure on yourself about going deep in the game, and then the next thing you know, you look up and you're at 75 pitches in the third. Try to not even look at the pitch count out there. When they told me I was done, I was done."
With Miley's strong start, the Orioles have now had back-to-back solid outings by their starting pitchers, after Kevin Gausman held Toronto to two runs through six innings with five strikeouts Saturday.
Mandy Bell is a reporter for MLB.com based in Baltimore. This story was not subject to the approval of Major League Baseball or its clubs.