D-backs pick up slack in Pollock's absence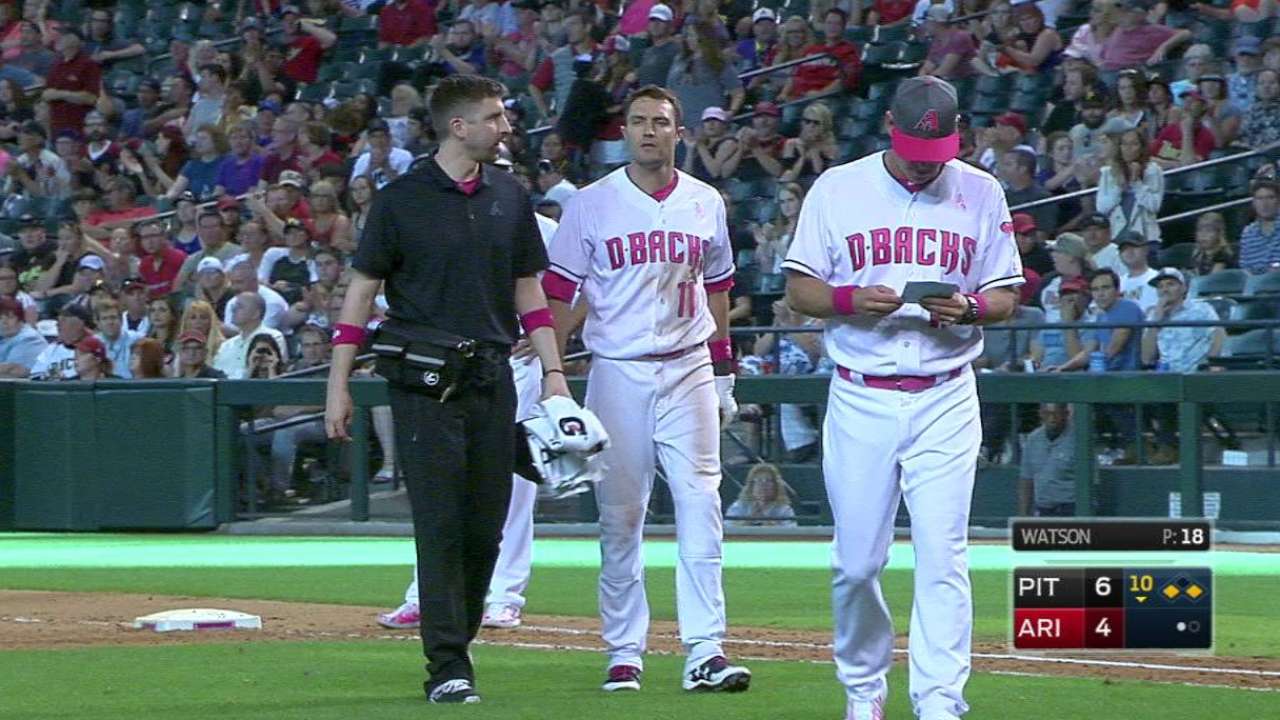 SAN DIEGO -- There were many reasons for the D-backs' struggles in 2016, but one that is cited most often is the injury to outfielder A.J. Pollock just a few days before Opening Day.
It has only been five games since Pollock strained his right groin, a very small sample size, but the D-backs seem to be responding well, having won all five.
Pollock's injury was a topic of discussion when the team held its daily hitter's pregame meeting last Monday, one day after Pollock's injury.
"We talked about how we're just going to have to pick up the slack, and that's exactly what guys have done," D-backs hitting coach Dave Magadan said. "Whether it's [Gregor] Blanco or [Rey] Fuentes or [Chris Owings], yesterday, leading off the game with a hit and scoring. That's what it takes. There's no team in baseball that [doesn't] go through injuries."
Blanco was a part of Giants team that overcame injuries to players like Angel Pagan and Hunter Pence and the suspension of Melky Cabrera to still make the playoffs and win the World Series.
"It's not easy having such a good player like A.J. going on the DL," Blanco said. "The team can kind of feel like, 'Wow, now what?' But because this team is a winning team, I think it was easy for me to say something like that. Say, let's everybody back him up and make him feel like everybody on the team has your back."
According to Blanco, that can help Pollock not feel like he has to do too much during his rehab or rush things.
"A.J., of course, is a unique player, but as a team we can make him feel like, 'Well, I've just got to heal myself and my teammates are going to back me up,'" Blanco said. "That's what winning teams do. That's what I was trying to say. Everybody back each other up. I told A.J. I've got your back and I hope you have my back, too."
Ticket deal
The D-backs unveiled their Ballpark Summer Pass, which allows fans access to all 25 June and July home games for just $50.
That includes Star Wars Day on June 24, which features a Paul Goldschmidt Star Wars Bobblehead, the July 1 Fireworks Spectacular and Robbie Ray Bobblehead Night on July 22.
Steve Gilbert has covered the D-backs for MLB.com since 2001. Follow him on Twitter @SteveGilbertMLB. This story was not subject to the approval of Major League Baseball or its clubs.