Braun returns to Brewers' lineup after DL stint
Cravy optioned 1 day after callup; Guerra likely to be activated next week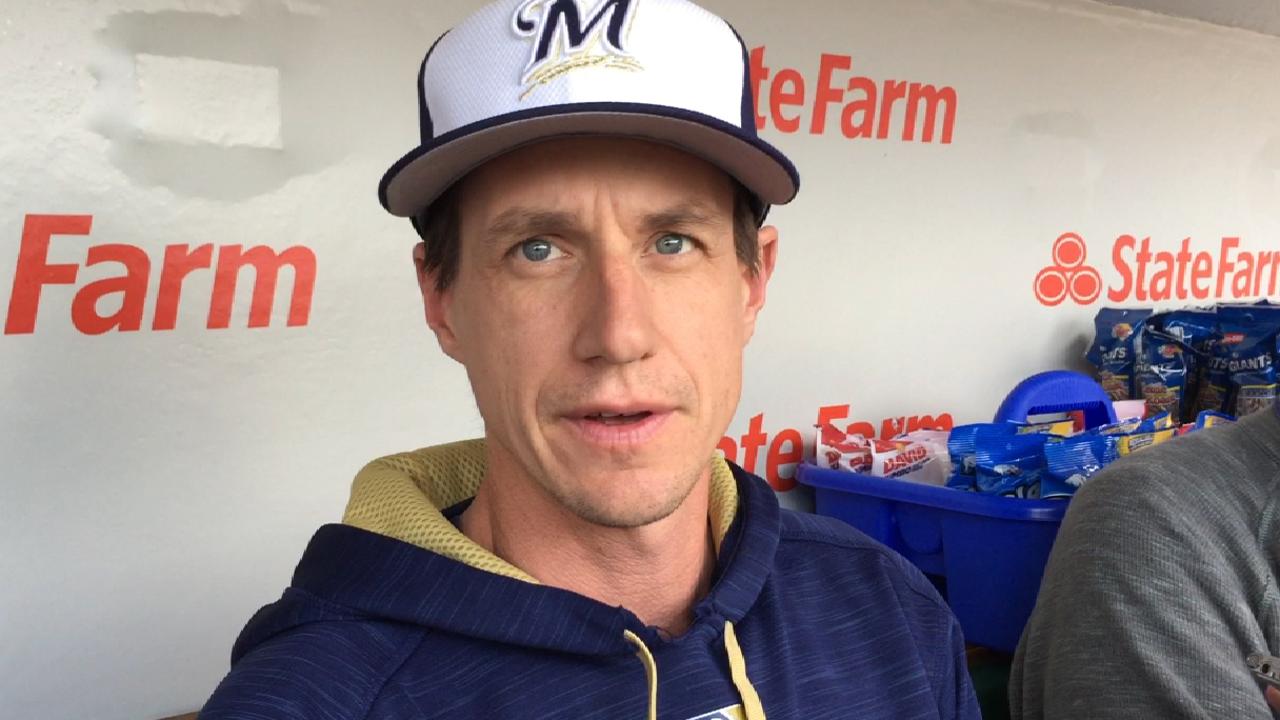 CHICAGO -- Ryan Braun was back in action for the Brewers on Sunday, the first day he was eligible to return from the 10-day disabled list for left calf and right arm injuries.
"He's passed every test," said manager Craig Counsell. "Really, the only thing is just that he's been inactive for 10 days. But other than that, we're comfortable with where he's at with his calf and his arm. So he should be good to go."
To make room for Braun on the 25-man roster, the Brewers optioned reliever Tyler Cravy back to Triple-A Colorado Springs, less than 24 hours after calling him up.
Braun passed his final test on Saturday, when he completed running drills at Wrigley Field after the Brewers-Cubs game was rained out. The Brewers could have waited to activate Braun until Tuesday night at climate-controlled Miller Park, but they opted instead to re-insert him into the starting lineup on Sunday against the Cubs. He finished 0-for-5 with an RBI groundout in Milwaukee's 13-6 loss.
"It just came down to he's healthy," Counsell said. "We feel like he's ready to go. If he's ready to go, we want him in the lineup."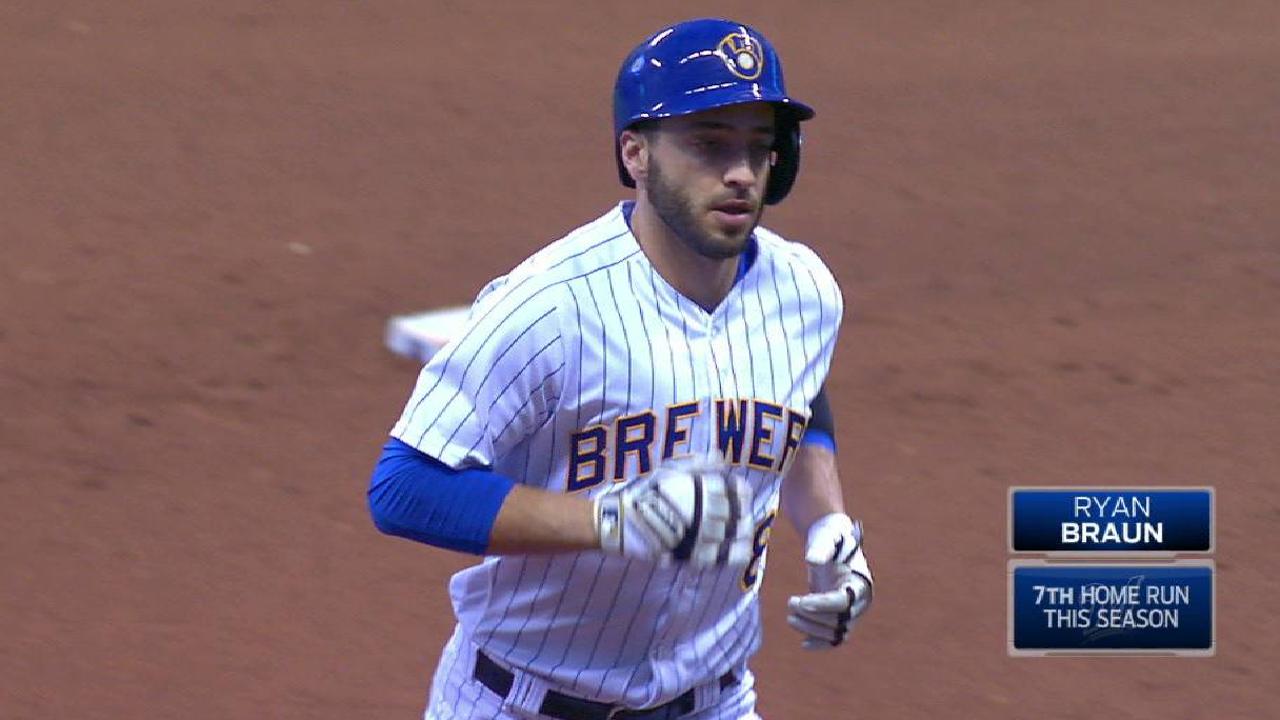 Short stint
It is an understatement to say this has been a trying season so far for Cravy. He made news on the final day of Spring Training when he blasted Brewers management in the wake of a demotion to Triple-A Colorado Springs, then was called up to the Majors on Saturday only to be sent down less than 24 hours later.
This time, there were no fireworks when Cravy spoke to reporters.
"First-place team. They've been playing really good, so I can't really argue with any moves now," Cravy said. "I understand. It's fine. Hopefully I'll be back soon."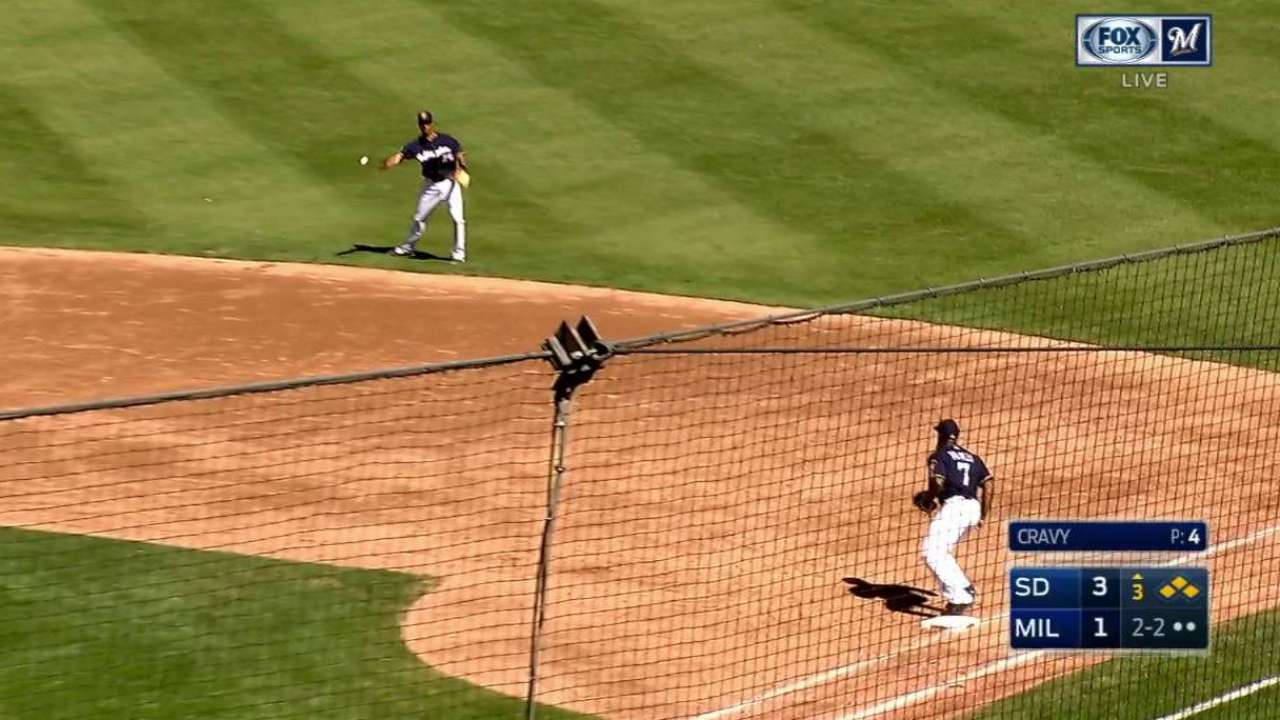 Even though the Brewers were rained out Saturday, Cravy will get a day of Major League pay -- just shy of $3,000 -- and one more day of Major League service time. With Braun's return from the DL imminent, his stay was likely to be brief.
But it was not supposed to end before the team even played a game.
"Tyler has been through this before. I think he understands how this works," general manager David Stearns said. "Once again, I don't expect him to be happy about it. Clearly, we called him up expecting to play baseball [on Saturday], and had we played baseball, he very likely would have gotten in the game. We needed him yesterday. It's unfortunate we didn't get him into a game while he was here."
Good report on Guerra
Right-hander Junior Guerra will rejoin the Brewers in Milwaukee on Tuesday after navigating a second Minor League rehab start on Saturday night. Pitching for Triple-A Colorado Springs in Albuquerque, Guerra took the loss after allowing four runs (three earned) on 11 hits in 6 1/3 innings. He walked two batters, struck out six and threw 91 pitches.
"Everything was good. He was healthy," Counsell said. "He will come back to Milwaukee, and if everything checks out, I expect that we would activate him sometime at the end of the week."
Adam McCalvy has covered the Brewers for MLB.com since 2001. Follow him on Twitter @AdamMcCalvy, like him on Facebook and listen to his podcast. This story was not subject to the approval of Major League Baseball or its clubs.