Adams thrilled to fill everyday role for Braves
Slugger manning first base in Freeman's absence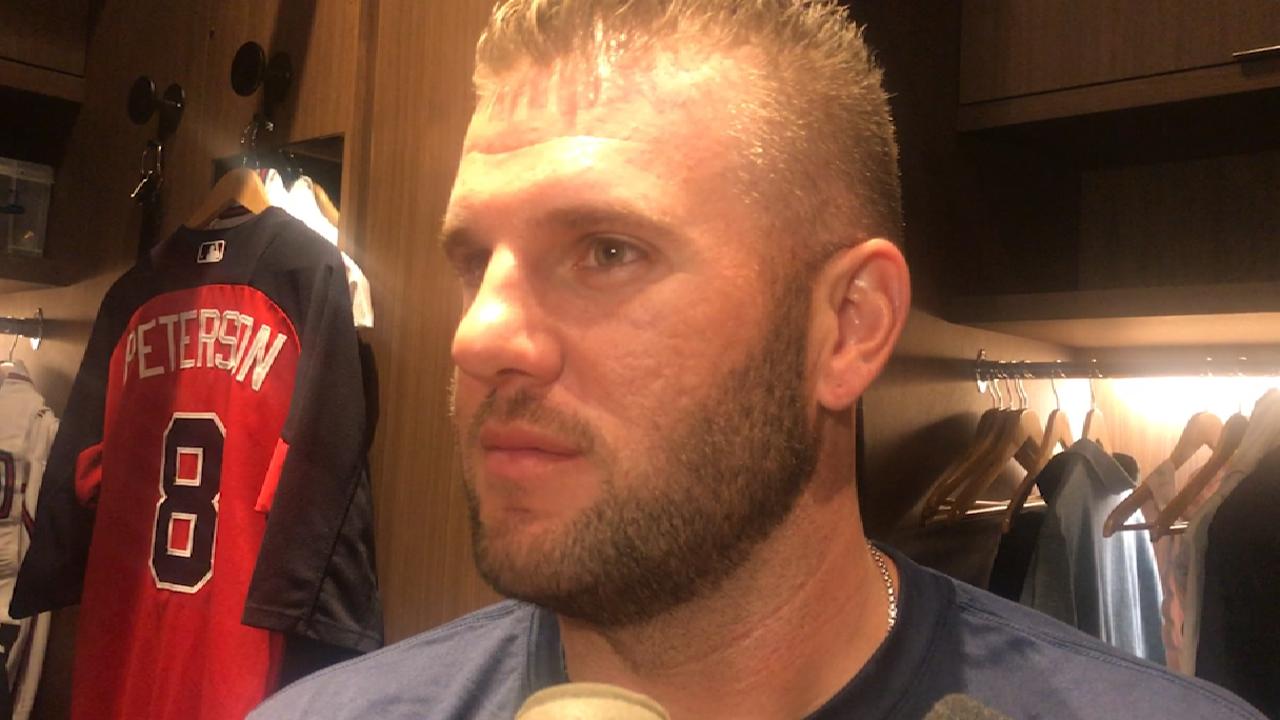 ATLANTA -- When Matt Adams learned Freddie Freeman fractured his left wrist on Thursday, he admittedly wondered whether this was the opportunity for him to go elsewhere to secure the everyday role he did not have with St. Louis.
Still, Adams was surprised to learn late Saturday afternoon that the Cardinals had indeed traded him to the Braves, who were thrilled to acquire a quality offensive threat to man first base while Freeman is sidelined for at least the next 10 weeks.
"Everybody out there knows I'm not trying to come here and be Freddie," Adams said. "I'm just trying to be myself and get out there and play. I'm just excited to have the opportunity, and I'm just going to try to run with it."
Saddled with both mental and physical fatigue, Adams was presented yet another challenge from a dominant Stephen Strasburg as he made his Braves debut in Sunday afternoon's 3-2 loss to the Nationals at SunTrust Park. Atlanta's new first baseman struck out in his first two at-bats, and then he capped an 0-for-4 performance by lining into a ninth-inning double play.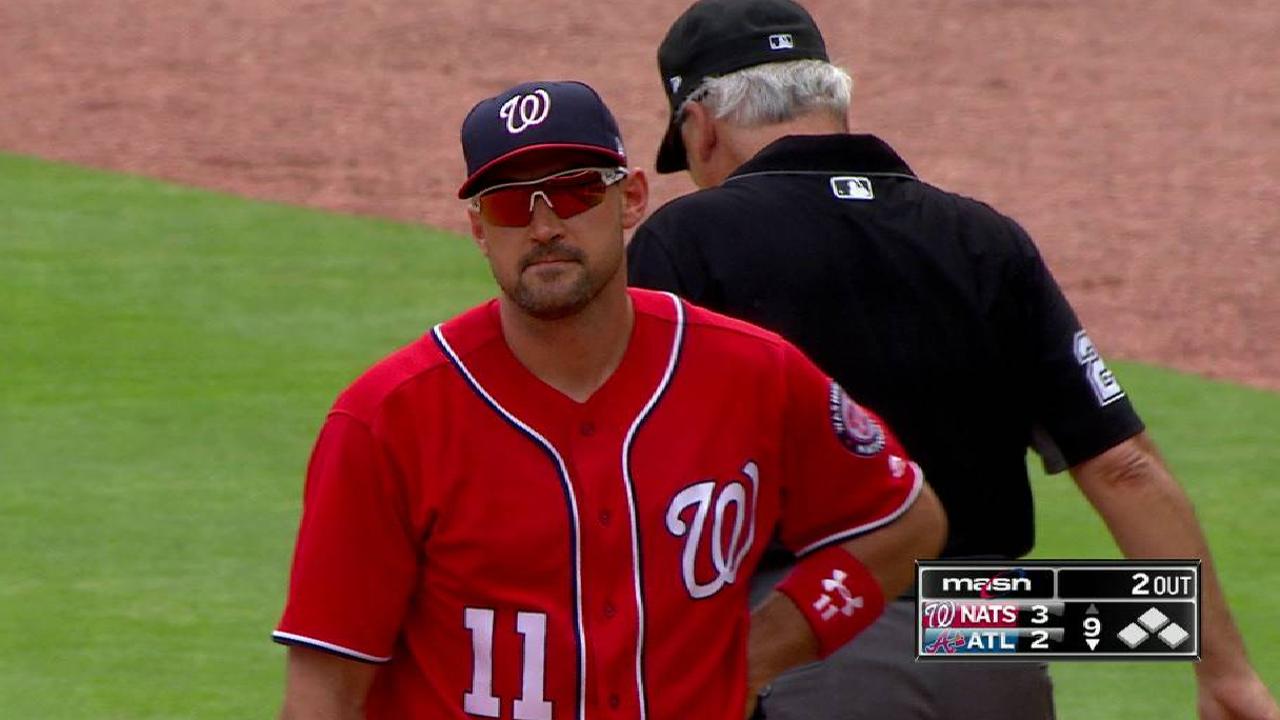 "You can't look at the results, because it didn't matter who was up there today [against Strasburg]," Braves manager Brian Snitker said. "I just love having him here. I visited with him today. I got multiple texts today about the quality of person and player he is. We're very fortunate to have him."
Adams learned of the trade as he was preparing for Saturday night's game against the Giants at Busch Stadium. After saying goodbye to his teammates, the 28-year-old veteran raced to his St. Louis residence, packed as many belongings as possible and tried to get enough sleep before catching Sunday's early-morning flight to Atlanta.
Still attempting to digest the whirlwind turn of events, and the fact that for the first time in his professional career, he was no longer a member of the Cardinals organization, Adams arrived at SunTrust Park about three and a half hours before batting fifth and serving as the Braves' first baseman in Sunday's loss.
This marked just his ninth start of the season and first since he hit his only homer of the year (off Julio Teheran) while playing left field for the Cardinals during a May 6 game against the Braves in Atlanta. Adams hit .292 and compiled a .735 OPS for the Cardinals this year, but he did not have a chance to play on a daily basis because Matt Carpenter is now playing first base for St. Louis. His bid to serve as an everyday player has also been weakened as he has hit .210 with a .589 OPS in 283 career plate appearances against left-handed pitchers.
Once Freeman returns, Adams will have an opportunity to strengthen Atlanta's bench. But as he spends the next couple months serving as the Braves' primary first baseman, he'll have a chance to prove what kind of value he's capable of contributing as an everyday player.
"It's a change, but it's a great place to come be a part of," Adams said. "It's a great organization with great players. There are a lot of guys who want to go out there and win. I'm happy to be a part of it."
Mark Bowman has covered the Braves for MLB.com since 2001. This story was not subject to the approval of Major League Baseball or its clubs.