Black not concerned with recent bullpen woes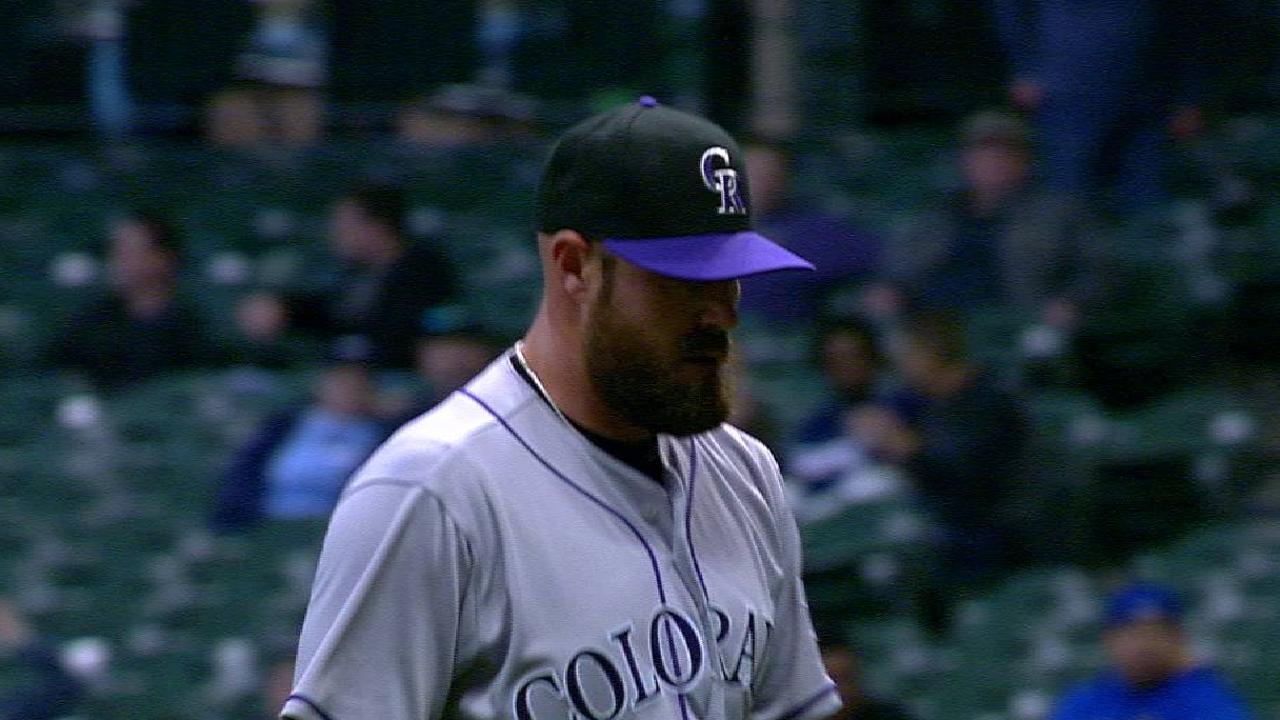 CINCINNATI -- The Rockies bullpen has been among the best at closing out games this season. So the eight-run meltdown in Saturday's 12-8 loss to the Reds doesn't concern manager Bud Black.
"[Saturday] was a rare occasion when the guys didn't do well collectively," Black said. "We've had games when one guy was a little off and left baserunners out there, gave up a run, but the guy coming in behind him has done well."
Saturday, that didn't happen. Left-hander Mike Dunn was not able to clean up the mess right-hander Chad Qualls left him. Dunn allowed both inherited runners to score. He had stranded all eight runners he inherited before Saturday.
Dunn has a 10.13 ERA since coming off the disabled list on May 3. He had a 1.17 ERA before going on the DL.
"The layover might've had a little bit of an impact on him," Black said. "Whether he was a little bit rusty coming back, he hasn't gotten back to the consistency he showed early in the year."
Dunn has four walks and five strikeouts in eight innings since returning from the DL; he had two walks and 10 strikeouts in 7 1/3 innings before going on DL.
But, again, Black doesn't see this as a crisis.
"We talked after the game," Black said. "We know these relief pitchers, if they stay healthy and pitch to a level of performer, they're going to pitch in 60, 65 games. We think over the long haul, the performance is going to be there. It's tough over time to go 65-for-65. The good ones perform at a high level in a good percentage of those outings."
No batting practice
Because of weather, the Rockies haven't taken batting practice on the field during the first six days of the road trip. Sunday, the weather was OK for it, but Black opted with the usual day-game practice of not taking BP on the field.
But he'd like to get back to a normal routine before Monday night's game.
"We're used to getting on a field prior to the game," Black said. "In the big scheme of things, does it matter? No. But you like to get your work done. ... It takes you out of your normal routine."
John Fay is a contributor to MLB.com based in Cincinnati and covered the Rockies on Sunday. This story was not subject to the approval of Major League Baseball or its clubs.