Ray dominant in bounceback outing
D-backs lefty allows just two hits in 7 2/3 scoreless frames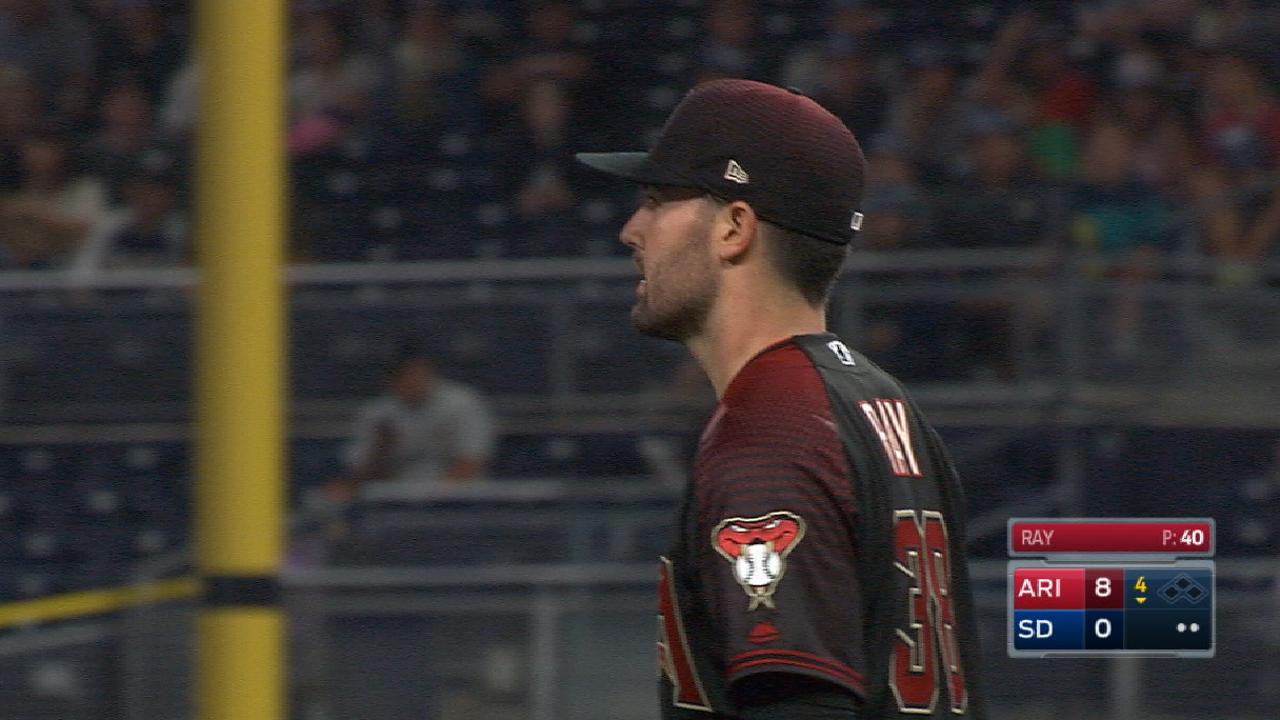 SAN DIEGO -- Before he even threw a pitch Saturday night, D-backs left-hander Robbie Ray was feeling good about his situation.
After all, he had just watched his offense put up five runs in the top of the first. He knew he didn't want to mess that up by allowing the Padres' hitters to work deep counts. Instead, Ray wanted his guys to get back in the dugout and keep swinging the bats.
The aggressive approach paid dividends as Ray allowed just two hits over 7 2/3 scoreless innings as the D-backs beat the Padres, 9-1, at Petco Park.
The 7 2/3 innings matched his career-high and he lowered his ERA on the road this year to 1.03.
"From the get-go, coming out of there with a five-run lead in the first, you're coming after guys, you're attacking," Ray said. "You know your defense is feeling pretty good, because they just came off a five-run inning so I was just trying to attack the zone, get early outs and me and [catcher Chris Herrmann] were on the same page from the get-go."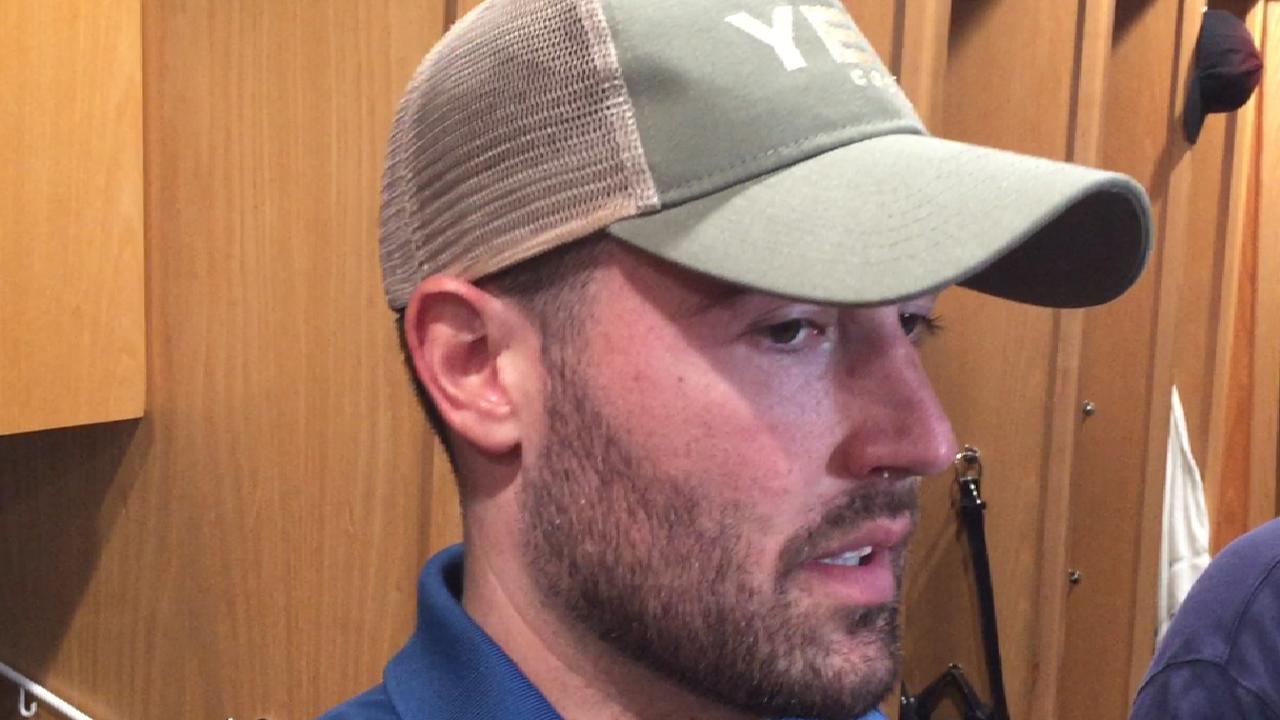 Ray (3-3) was coming off a pair of outings in which he struggled to command his fastball.
That caused him to throw a lot of pitches in those game, and he lasted a total of nine innings in them and gave up nine runs.
Saturday was a different story.
"My fastball command was there," Ray said. "Slider/curveball, I was able to land it for strikes and bury it when I needed to. But the biggest thing was fastball command. As long as I have that going I know it's going to be a good night."
Ray worked in between starts on his mechanics, feeling as if he was rushing through them a bit in his previous two outings.
"He had better tempo through his delivery," D-backs manager Torey Lovullo said. "It was a noticeable difference for me. Good tempo resulted in pounding the strike zone and that's always the key."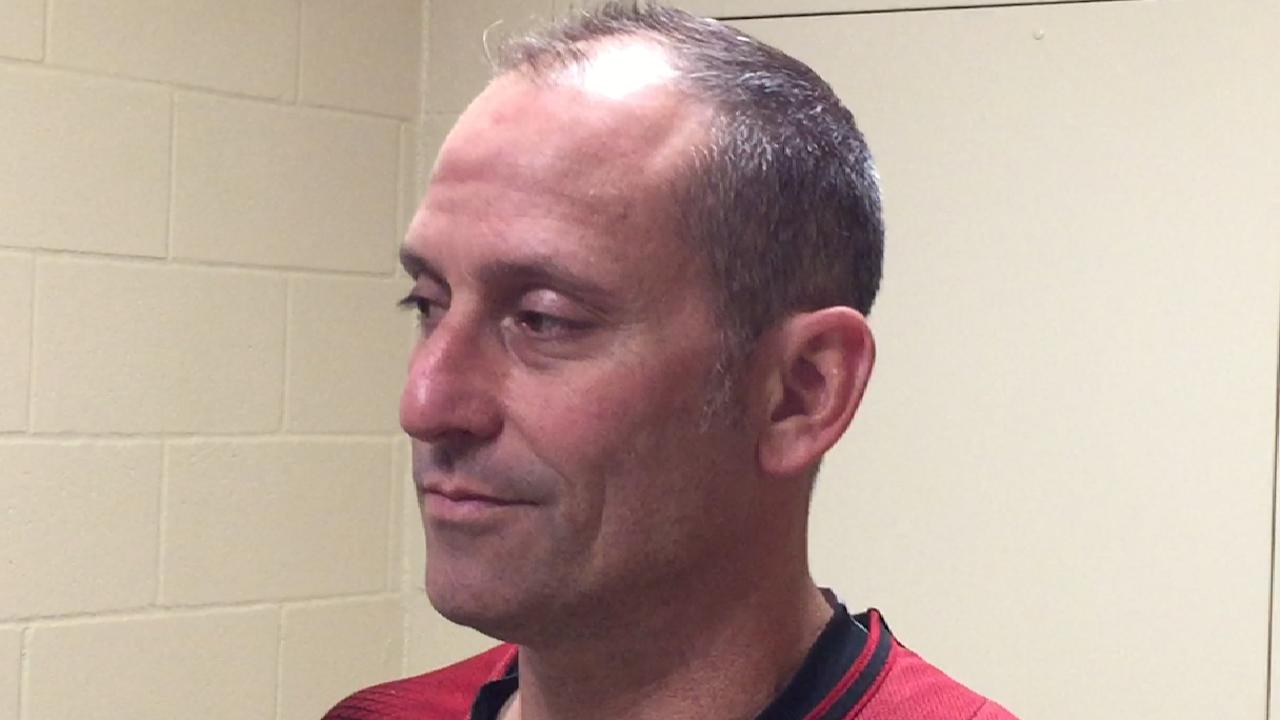 Pitching is a balancing act, though, and while Ray was rushing in his delivery, he was conversely taking too much time between pitches. Something he again worked on correcting Saturday.
"Sometimes there can be a little too much time in between pitches, and so I just made a conscious effort to get the ball back and deliver the next pitch," Ray said. "The less time you have in between pitches, the less time you have to think about things. Sometimes your head can get in the way. From the first inning on, I felt like everything was good. My command was there so I just wanted to keep it going."
Steve Gilbert has covered the D-backs for MLB.com since 2001. Follow him on Twitter @SteveGilbertMLB. This story was not subject to the approval of Major League Baseball or its clubs.