Shark matches Cards ace with superb start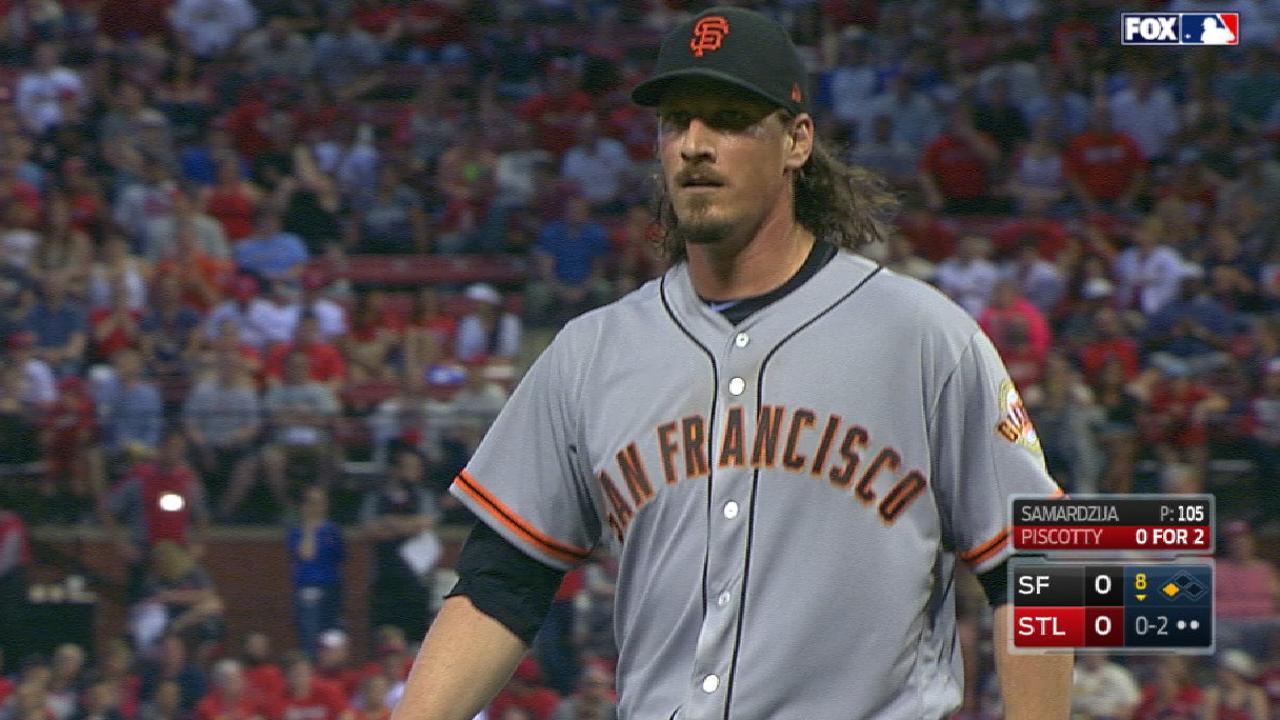 ST. LOUIS -- Jeff Samardzija figured he was going to have to be good Saturday against Carlos Martinez and the St. Louis Cardinals, but he ended up being even better than that.
Samardzija scattered five hits over eight scoreless innings, striking out eight and not walking anyone for the fourth consecutive outing. He matched Martinez, the Cardinals' ace, zero for zero in his eight-inning outing to keep the Giants in the game as the visitors eventually pulled out a 3-1 win in 13 innings at Busch Stadium.
"I've seen him pitch before and I've seen him work with Yadi [Molina] at home before and I know he does well and has great numbers here, so I kind of figured I'd have to go out and be pretty stingy," Samardzija said. "Pitching deep into the game today really wasn't a big plan for me; I just wanted to make sure I threw up some zeros but it went differently as the game went on and we were able to be a little more aggressive. It was good to eat up some innings and not have to burn too many bullpen guys there early in the game."
Samardzija, with the help of a strong San Francisco defensive effort, displayed his entire arsenal among his 105 pitches, with 75 strikes.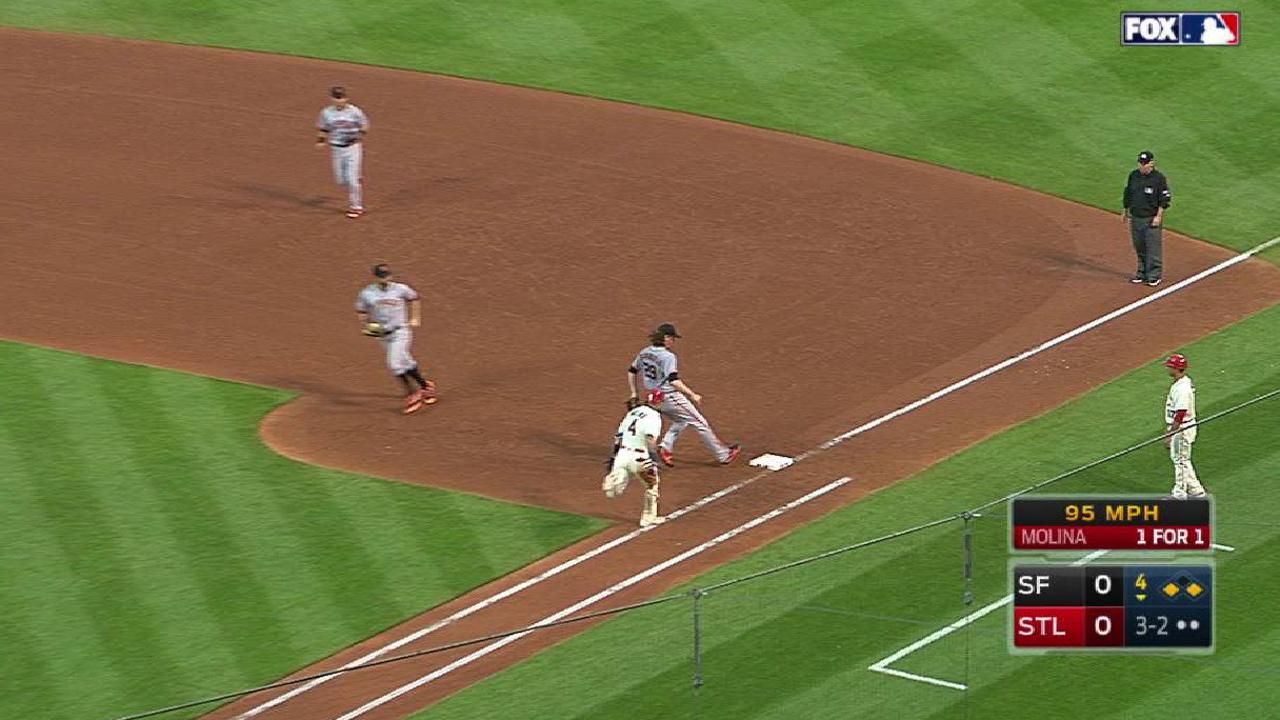 The 32-year-old right-hander has now struck out eight or more batters in each of his last four starts and has not walked a batter in those four outings, a career-best streak without issuing a free pass. He's faced 133 batters without walking one.
"He has great stuff," Giants manager Bruce Bochy said of Martinez. "You're talking about velocity and the ball runs back. That's a tough pitch for lefties and righties. He's got a lot of movement on it. He's got a plus changeup that was working very well tonight. He was using his slider to righties more.
"He's got just great stuff and we know that. Fortunately our guy was on and it was quite a matchup. Samardzija, he's thrown a couple of those games where he was just right on with everything. Had a really good breaking ball. Really good one tonight. He was using it well and really locating it."
Samardzija said he was able to get into a rhythm because of the flow of the game.
Basically, he and Martinez were going back and forth, taking their turns on the mound shutting down each other's lineups. Martinez tossed nine shutout innings, allowing just two hits while striking out five and walking one.
"I kind of got my five minutes in between and then went back out there," Samardzija said. "So it really wasn't too much disturbance to my routine or anything like that. The kid had amazing stuff tonight. We were up there battling as a team, just trying to find something. But he had great stuff. Grinded it out and got a win. It was great."
Nate Latsch is a contributor to MLB.com and covered the Giants on Saturday. This story was not subject to the approval of Major League Baseball or its clubs.