Mariners call on Freeman to pitch in rout
Infielder allows one run in ninth inning vs. White Sox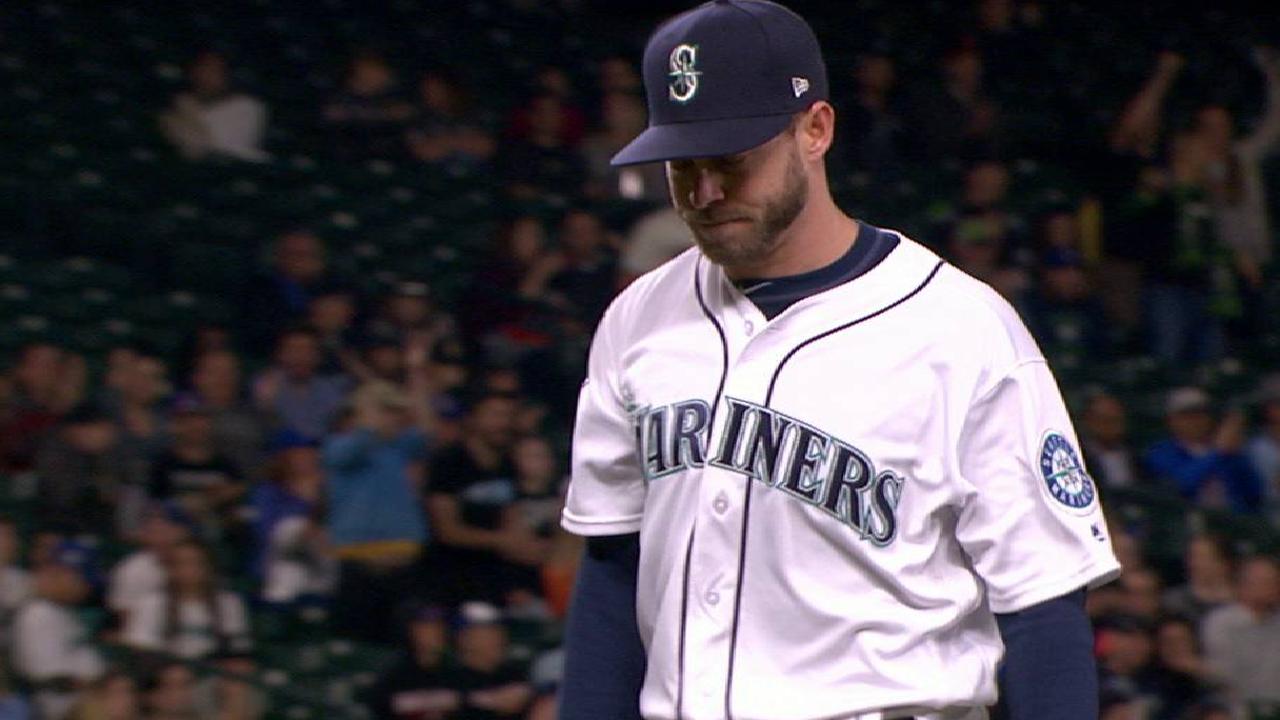 SEATTLE -- Mike Freeman hadn't pitched since Little League.
So, naturally, he made his Major League debut on the mound Saturday.
In the Mariners' 16-1 loss to the White Sox, manager Scott Servais called upon the utility infielder to enter the game in the ninth inning to give the bullpen a break. It was the seventh time in Mariners history a position player has pitched in a game.
"Unfortunately, you're going to have to have games like this once in a while," Servais said. "You never want to pitch a position player, but I thought it was right thing to do tonight to get us through the game."
Servais and Freeman agreed two weeks in advance that he would trot out to the mound if the circumstances called for it.
The inning started off shaky start for Freeman, as the White Sox strung together three consecutive singles to lead off the inning and Willy Garcia hammered a fly ball deep to cente field to plate Tim Anderson from third on a sacrifice fly.
But Freeman weathered the storm after that, inducing two popups to escape the inning with only one run scored.
"I was just trying to throw strikes and get the inning over as quick as I could," said Freeman, whose fastball topped out at 78 mph and was mistaken for a changeup or a knuckleball by the stadium radar gun.
"I think I did fine under the circumstances. But I think expectations were pretty low. I was just trying to throw the ball over the plate and hope they got themselves out."
Freeman admitted he was responsible for letting the game get out of hand in the first place after committing a fielding error on a ground ball that could have been a double play in the first inning. The White Sox scored four runs that inning.
Even though a position player pitching is a fun situation for fans to observe, Freeman doesn't wish to be out there ever again.
"It's interesting being out there, it's kind of funny," Freeman said. "But I never want that opportunity because it means we're losing the game by a significant amount."
Josh Horton is a reporter for MLB.com based in Seattle. This story was not subject to the approval of Major League Baseball or its clubs.