Kinsler's early exit vs. Rangers just a precaution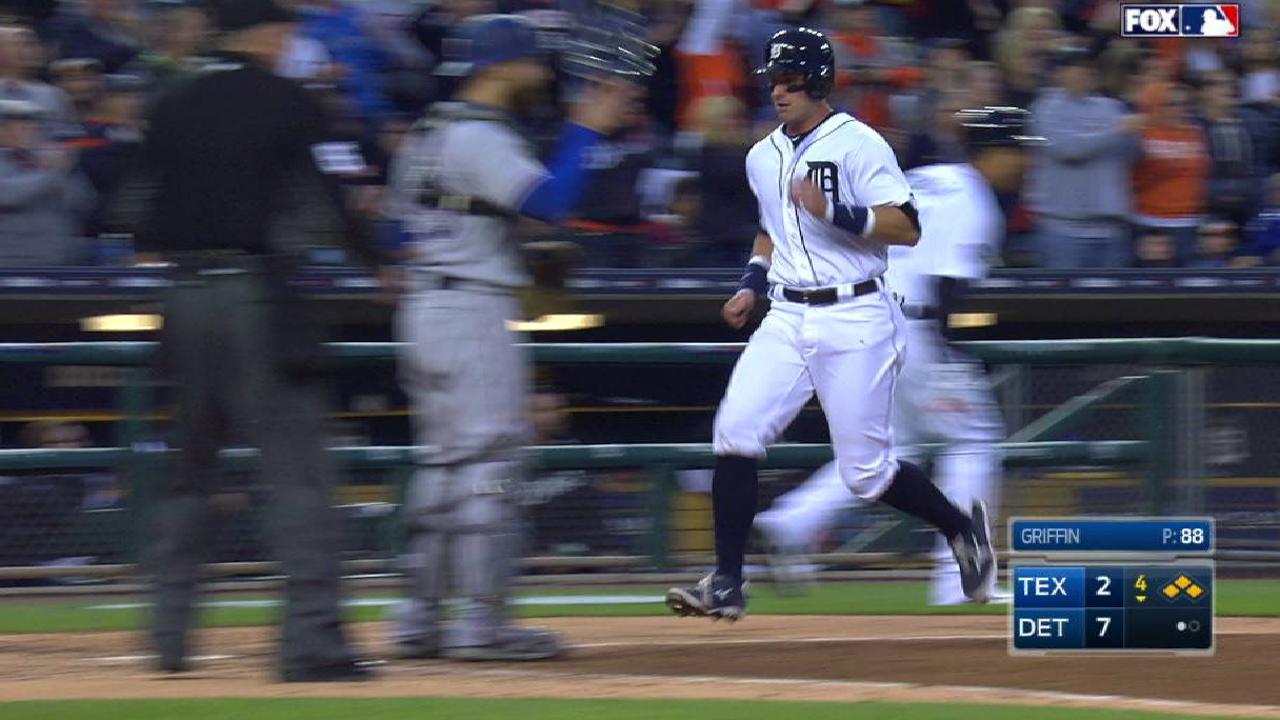 DETROIT -- Tigers second baseman Ian Kinsler left Saturday's game after four innings with left hamstring tightness. He was replaced in the field by Andrew Romine in the top of the fifth, which the team announced was for precautionary reasons.
Kinsler singled twice and scored twice in Detroit's 9-3 win over the Rangers. In the fourth, after a single to left, he hustled from first to score on a double by Alex Avila.
"He just felt the hamstring a little bit coming around third on that one," Detroit manager Brad Ausmus said. "He kind of was lobbying to go back out, but there's really, at that point, no reason to send him back out."
The Tigers had a seven-run lead and opted to remove Kinsler, who also left a May 3 game against the Indians with left hamstring tightness. He missed the next five games, but has played in all nine games since his May 11 return. Kinsler is 14-for-42 (.333) with seven runs scored and two doubles during that time.
Ausmus said he doesn't know if Kinsler will be available for the series finale against Texas on Sunday night.
Jordan Horrobin is a reporter for MLB.com based in Detroit. This story was not subject to the approval of Major League Baseball or its clubs.