Meyer flashes stuff, but sees mixed results
Rookie right-hander has difficulty putting Mets' hitters away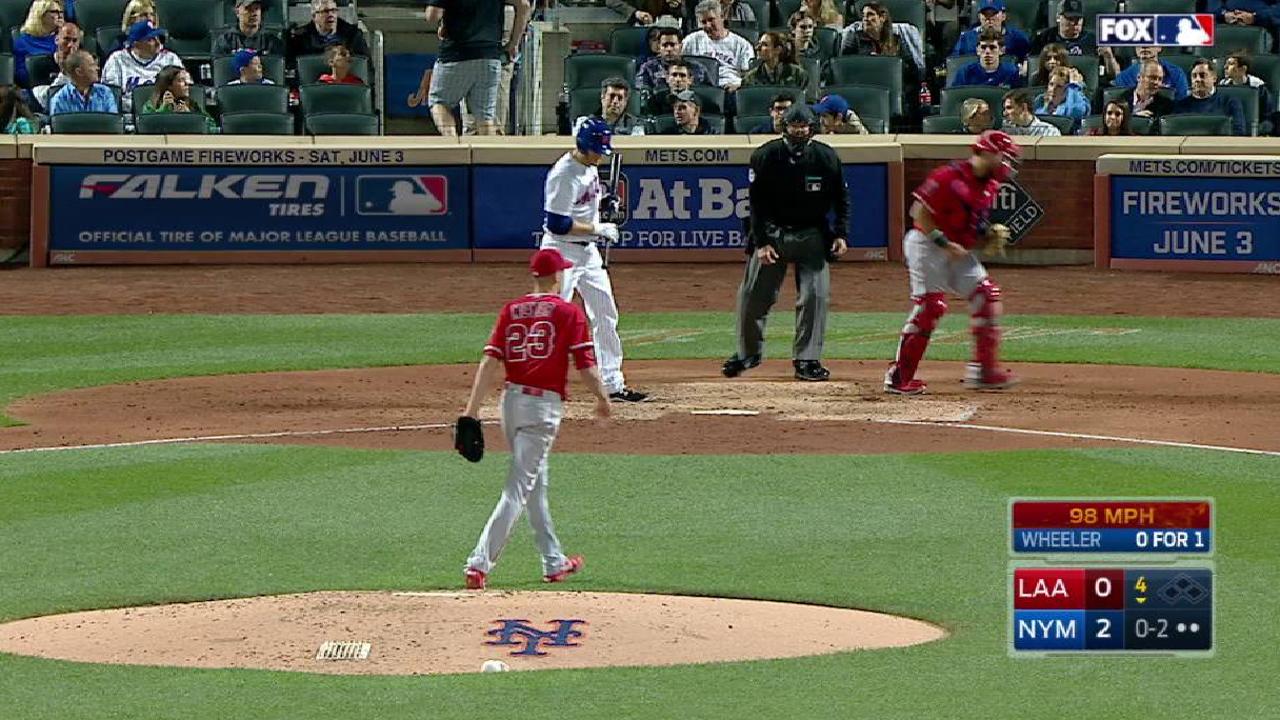 NEW YORK -- Alex Meyer entered Saturday coming off the best start of his career, but the rookie right-hander was unable to build off his encouraging outing and instead delivered another inconsistent performance in the Angels' 7-5 loss to the Mets at Citi Field.
Meyer, who allowed just one run over 6 1/3 innings against the Tigers on Sunday, walked four and yielded four runs (three earned) over four-plus innings in his fifth start of the season for the Halos. The 27-year-old looked dominant at times and tied a career high by fanning seven batters, but he could not keep the top of the Mets' order off base, leading to his premature exit.
"His stuff was terrific, and you saw some of the things that he did well in his last start," Angels manager Mike Scioscia said. "On a consistent basis, he just had trouble getting into that zone again. The top of the order did a great job. They seemed like they were on base every time up, and Alex just had a tough time getting into the zone and putting some guys away."
The 6-foot-9 Meyer struggled from the outset, issuing two walks and allowing the Mets to load the bases with no outs in the first. He had the most trouble against leadoff hitter Michael Conforto and No. 2 batter Jose Reyes, who reached base in all six chances against Meyer, setting up big innings for the Mets' offense.
"I've just got to do a better job of putting the pressure on them instead of them putting the pressure on me," Meyer said. "I didn't do that well enough tonight, and I ended up paying for it."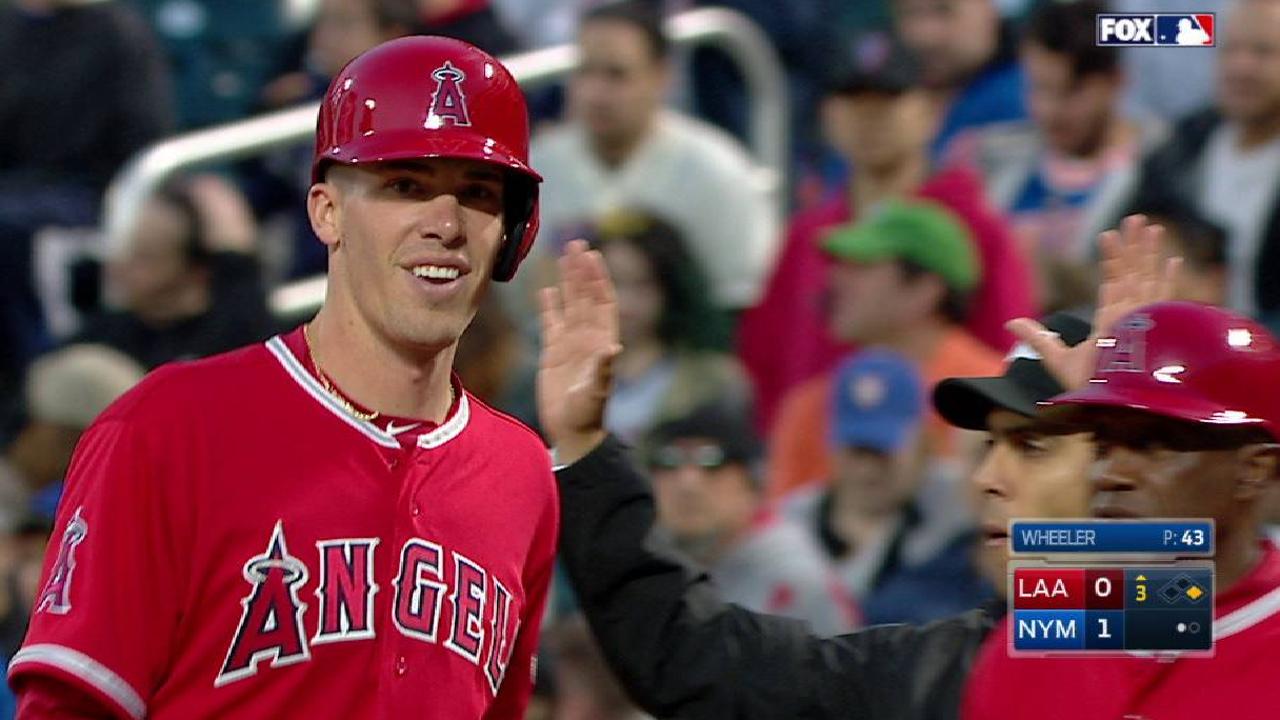 One of the bright spots for Meyer actually came at the plate in the third, when he collected his first career hit against Mets right-hander Zack Wheeler. In his first plate appearance since high school, Meyer fell behind 0-2 before hitting a line drive to right field for a one-out single.
"The first pitch, I don't even think I got my foot down in time before it was in the catcher's glove," Meyer said. "I had never seen anything like that before. Somehow, luckily, I was able to scramble a way to get on base."
Still, Meyer lamented the fact that he couldn't contribute more for the Angels on the mound.
"Ultimately, it comes down to pitching, and I wasn't able to help the team tonight."
Maria Guardado covers the Angels for MLB.com. This story was not subject to the approval of Major League Baseball or its clubs.