Rising Triggs can sweep Boston on MLB.TV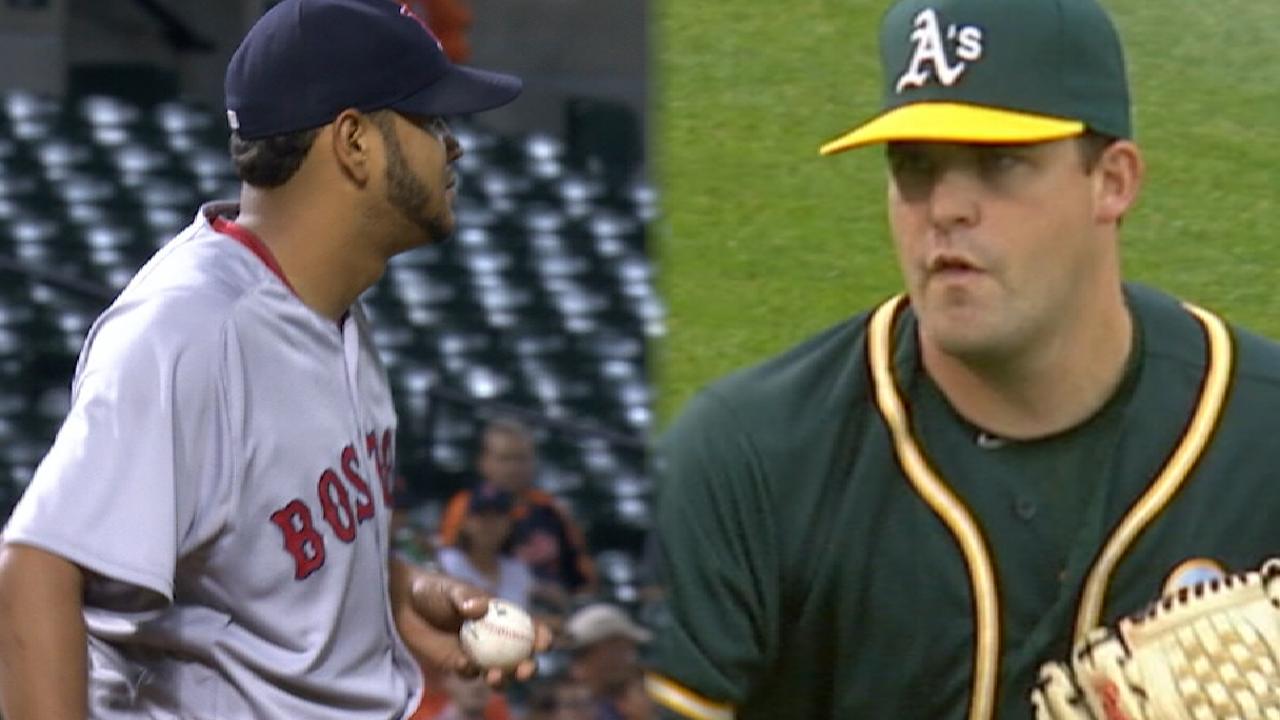 Andrew Triggs' first season as a full-time starter is going swimmingly, and the 28-year-old will try to keep humming as he faces the Red Sox this afternoon, streaming live on MLB.TV.
Triggs has allowed just 11 earned runs in 46 2/3 innings (2.12 ERA) through eight starts this season, and has been incredibly tough for opposing hitters to square up. The right-hander is tied with the Royals' Jason Vargas with a 2.2 percent barrel per batted ball rate, the second lowest among MLB starting pitchers with at least 100 batted balls against.
Triggs looks to continue frustrating the big part of Boston's bats when he toes the rubber opposite Red Sox lefty Eduardo Rodriguez, who is 2-1 with a 3.05 ERA in eight games (seven starts). First pitch is scheduled for 4:05 p.m. ET.
MLB.TV Premium is available for $112.99 yearly or $24.99 monthly, with nearly two dozen features for subscribers to access and interact with live out-of-market Major League Baseball games at 60 frames per second on any of the more than 400 supported devices. MLB.TV Single Team subscriptions are also available at $87.49 yearly.
Here's what else to watch for throughout the day (all times ET):
Double dip in the Twin Cities: KC@MIN, 2:10 p.m. (Game 1), TBA (Game 2)
Saturday's game between the Royals and Twins was rescheduled for today because of inclement weather in the Minnesota area, so the clubs will play a day-night doubleheader to finish off the weekend series.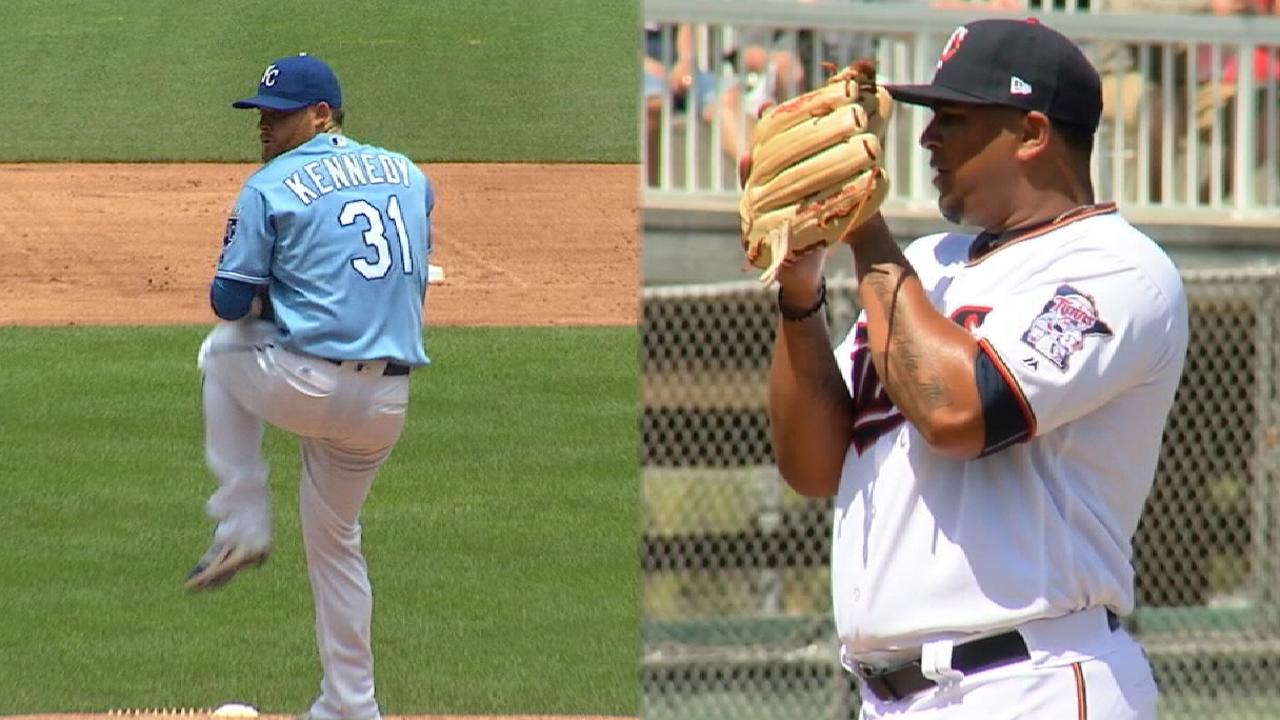 Royals right-hander Ian Kennedy (0-3, 3.03), takes the mound versus Twins lefty Adalberto Mejia, who is 0-1 with a 5.79 ERA in three starts with the big league club this season. Minnesota's Phil Hughes (4-2, 5.23) will start the second game.
Brew crew duel defending champs: MIL@CHC, 2:20 p.m.
The surprising Brewers send right-hander Chase Anderson to the hill as he looks to turn things around in May. Anderson has yet to lose a game in 2017, despite recording a 6.14 ERA in three starts this month. He was 2-0 with a 2.10 ERA in five starts in April.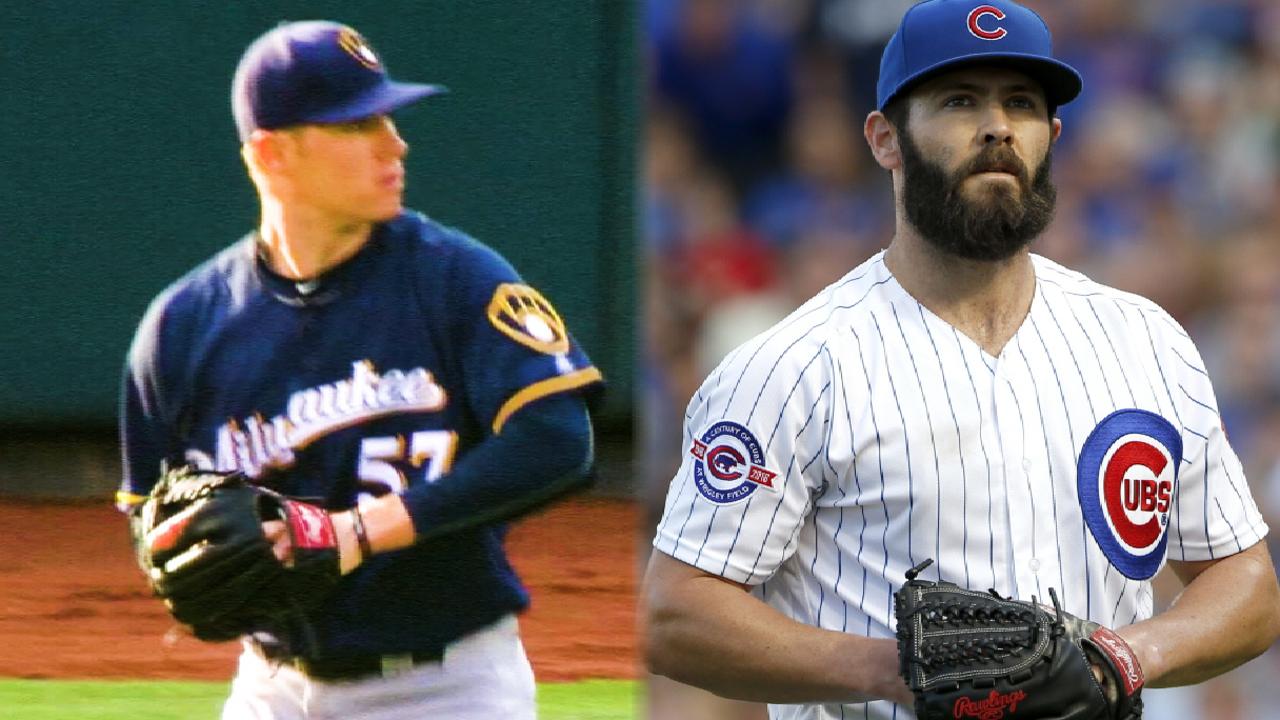 Jake Arrieta gets the ball for the Cubs, who are looking to gain ground on Milwaukee, which leads the National League Central. The 2015 NL Cy Young Award winner has had a tough month as well, going 1-2 with a 6.89 ERA in three May starts. He will look to right the ship against a potent Brewers lineup.
Dominant Darvish: TEX@DET, 8:05 p.m., ESPN
The Rangers' Yu Darvish takes his talents into the spotlight as he goes head-to-head with the Tigers in front of a national audience in the nightcap. Darvish has been fantastic in his second season removed from Tommy John surgery, going 4-2 with a 2.76 ERA through nine starts.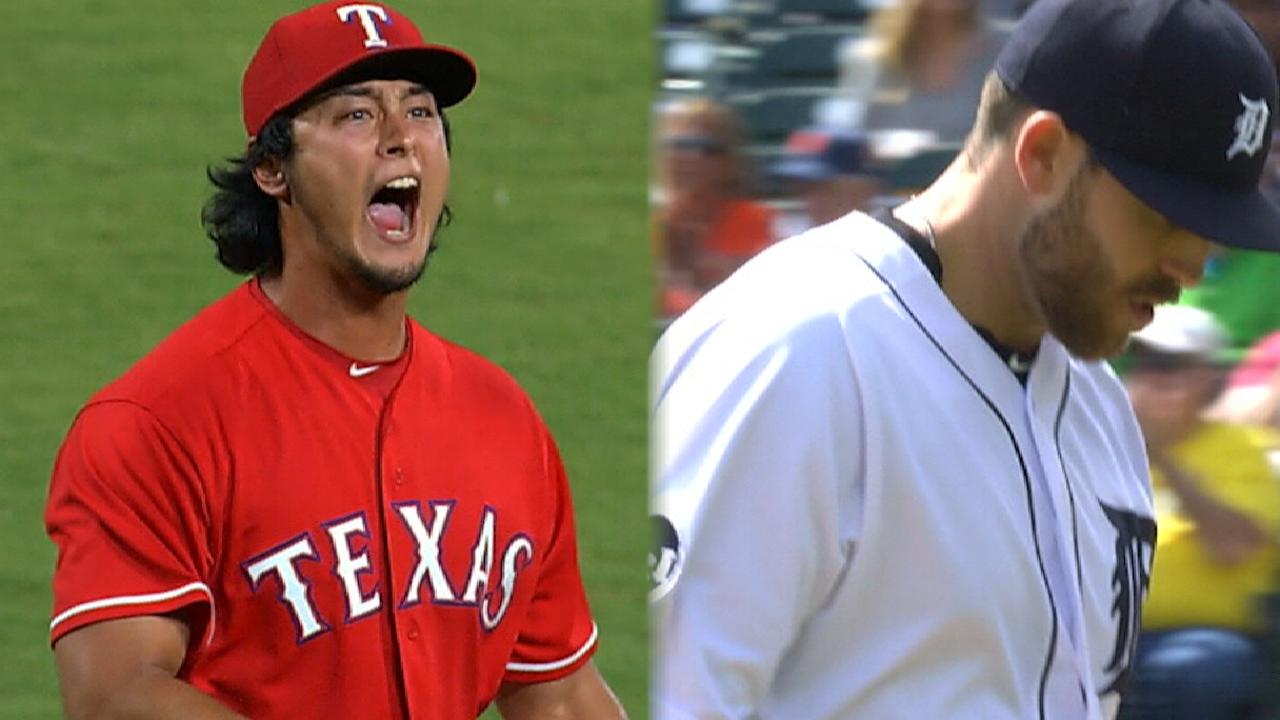 The Rangers, who are red-hot, have prevailed in five straight Darvish outings. They will try to make it six against Detroit left-hander Matthew Boyd, who is 2-3 with a 5.18 ERA.
Oliver Macklin is a reporter for MLB.com based in Washington, D.C. This story was not subject to the approval of Major League Baseball or its clubs.