Sore elbow takes Wong out of game early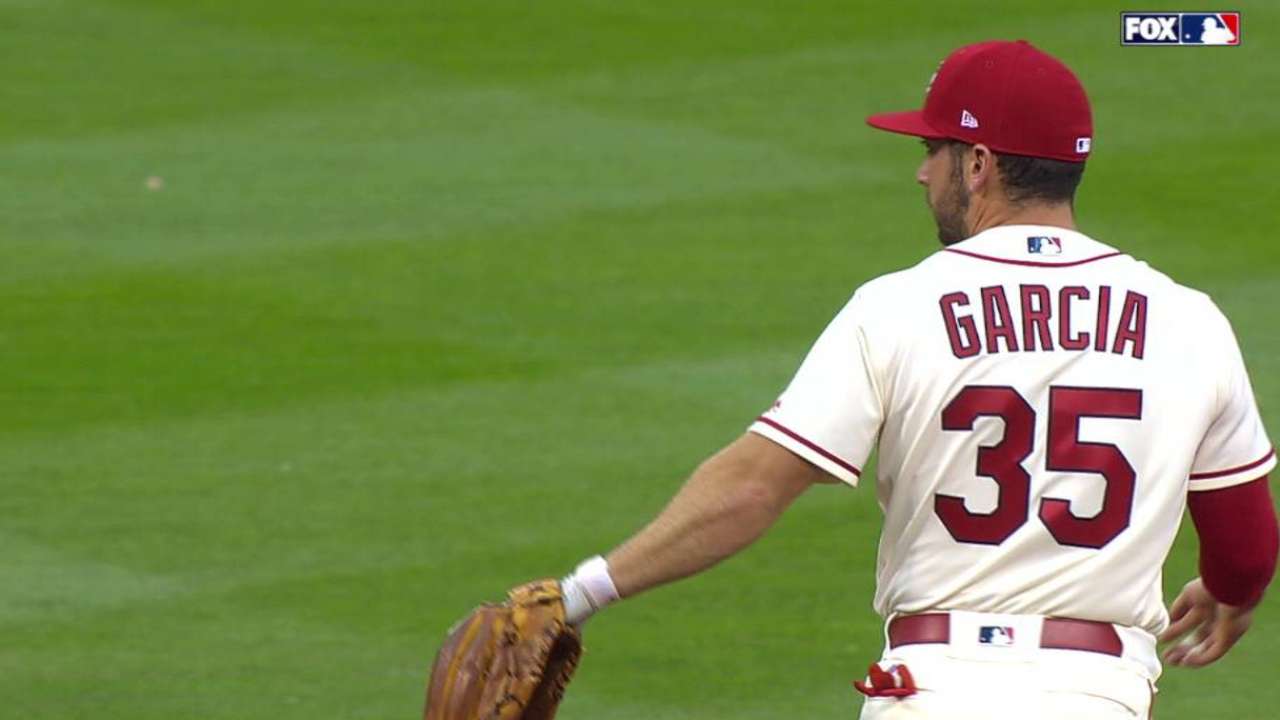 ST. LOUIS -- Kolten Wong was removed from Saturday night's 3-1 Cardinals loss to the Giants due to left elbow discomfort. The St. Louis second baseman was taken out at the top of the fourth inning and replaced by Greg Garcia. His status for Sunday's series finale against San Francisco is still to be determined.
"His left forearm/elbow tightened up when he was swinging before the first at-bat in the on-deck circle," manager Mike Matheny said after the game. "Preliminary look looks all right. We'll just have to see how sore he is tomorrow."
Wong entered Saturday batting .285 and had hit safely in 18 of his last 20 games entering the night. He was 0-for-1 before leaving the game.
Before officially being pulled, Wong gave Garcia a heads up that he most likely would be going in as he realized that what he was feeling was somewhat significant.
"As [Wong] was coming in [after his at-bat], he actually came up to me and said, like 'Hey, get ready, like something's not right here,'" Garcia said. "I mean, Kolten's probably one of the tougher guys on our team so I knew something was up, and he gave me plenty of time to get ready and I just went from there."
With the advanced notice and despite almost a week since his last at-bat, Garcia put on a strong performance. He finished the night with three hits in his four appearances at the plate, including a double.
Alaina Getzenberg is a reporter for MLB.com based in St. Louis. This story was not subject to the approval of Major League Baseball or its clubs.