Span's return giving Giants a big boost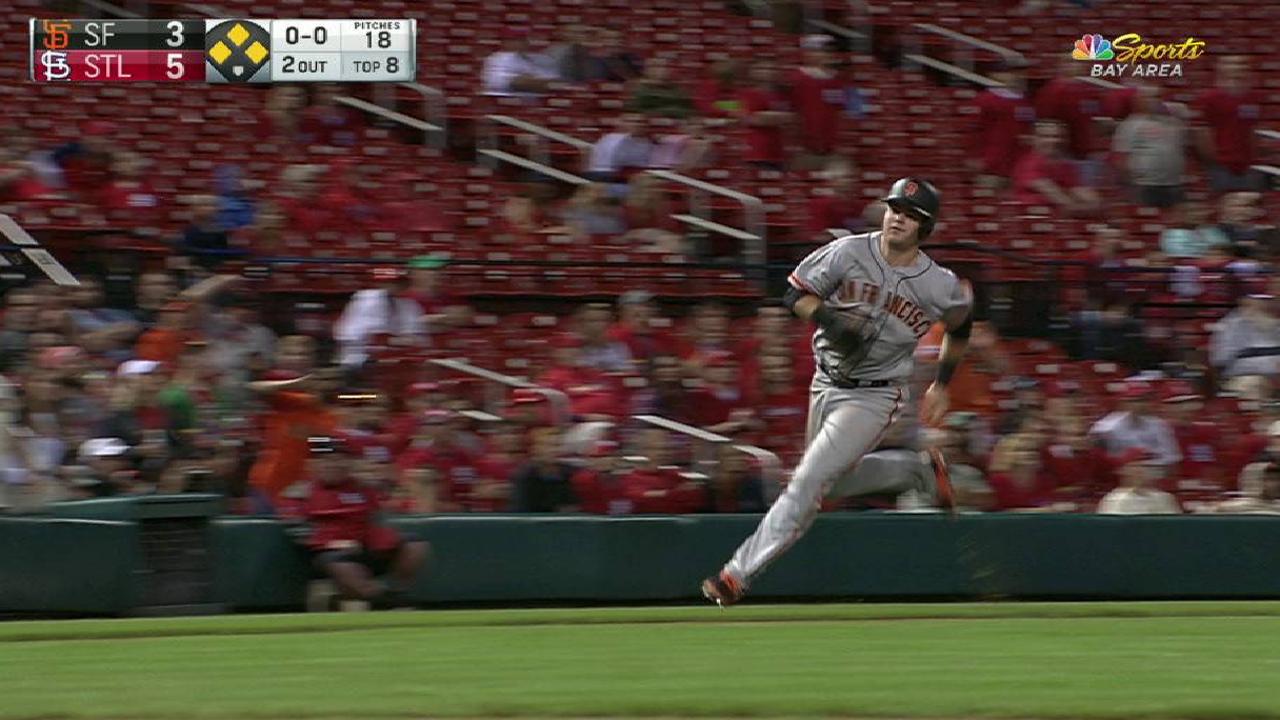 ST. LOUIS -- Denard Span had to argue his case for cutting his rehab stint in the Minors short, but the San Francisco Giants center fielder has proven to be right.
The 33-year-old leadoff hitter has been a catalyst for the Giants' offense since his return after missing 17 games with a sternoclavicular joint strain. Going into Saturday's game, he was hitting .382 (13-for-34) with a double, triple, two home runs and six RBIs in seven games since coming off the DL.
"Really playing great ball, both sides," Giants manager Bruce Bochy said. "For him to just get a couple games in A-ball, I think he surprised us all how good his timing is. He's thrown out great at-bats, getting on base, driving the ball. He's been hitting with power, too. I'm sure the rest probably served him well, but again you get, what, five at-bats in A-ball after an extended stay on the DL? That's pretty impressive."
The Giants are 6-1 in Span's seven games since his return, including Friday night's 6-5, come-from-behind win over the Cardinals where the center fielder chipped in with a pair of RBI singles.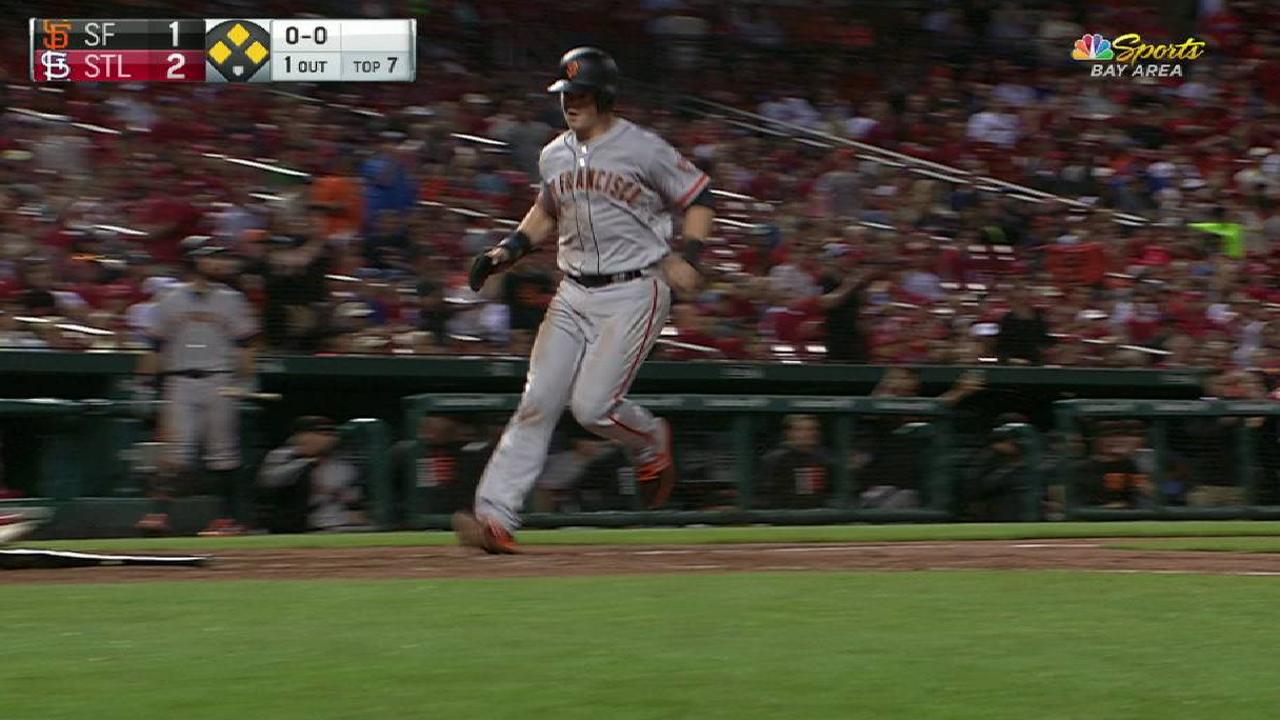 Span said Saturday afternoon that he's felt pretty good since he's been back.
"When I was on the DL, I took my time on the DL really serious," Span said. "I made sure I stayed in good conditioning. I did things like standing in on bullpens to try to keep my timing."
What has Span seen from the Giants since his return?
"We just seem to be more confident," he said. "We're more at full strength right now. [Brandon] Crawford came back as well. You can just tell, I feel like we're more confident knowing that everybody just about from Opening Day is in the lineup. We're just missing [Hunter] Pence and Jarrett Parker."
The Giants have some more reinforcements coming back in the not-too-distant future, including Pence (left hamstring strain), Conor Gillaspie (back spasms), Aaron Hill (right forearm strain) and eventually Madison Bumgarner (bruised ribs, left shoulder AC sprain).
For now, Span and Co. are just trying to keep their recent strong stretch going.
"[Friday] night was a really good win for us," Span said. "I hope we can just turn things around and a win like that can put us in the right direction."
Nate Latsch is a contributor to MLB.com and covered the Giants on Saturday. This story was not subject to the approval of Major League Baseball or its clubs.