Showalter comfortable with one lefty in 'pen
Bleier is only southpaw available in relief vs. Blue Jays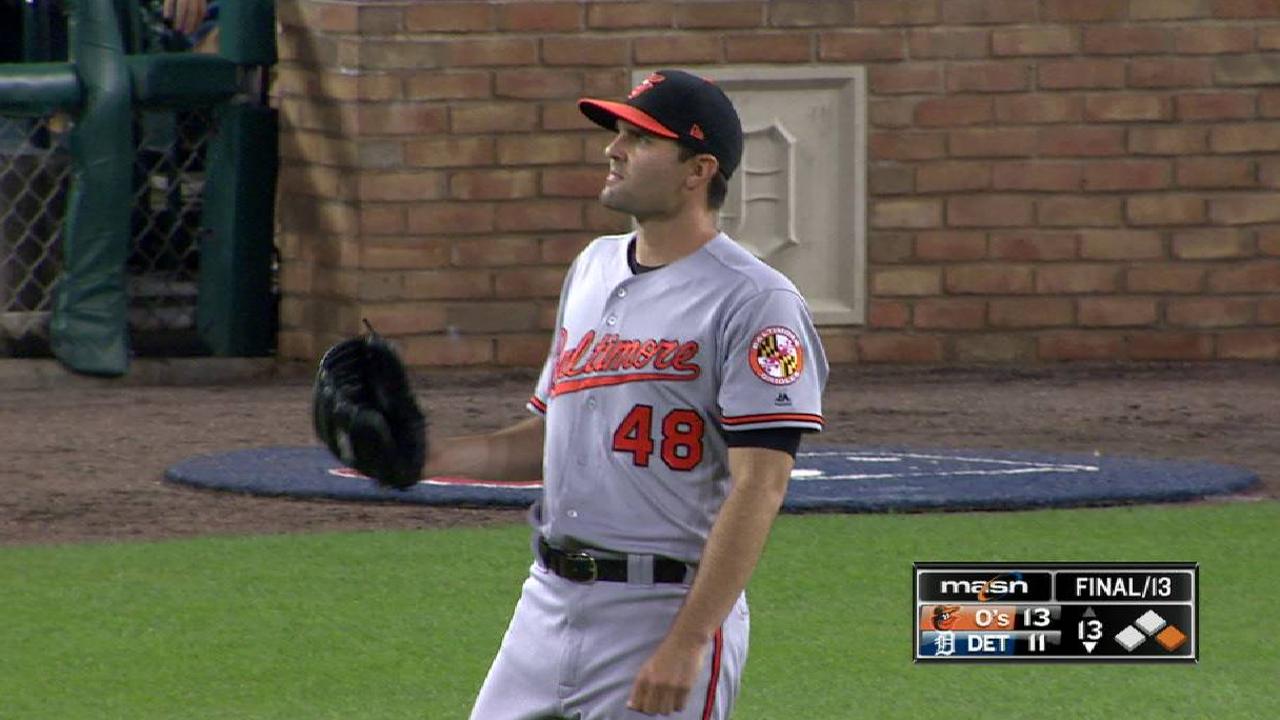 BALTIMORE -- An overused bullpen has led to a lot of transactions for the Orioles in the first quarter of the season. Baltimore now is left with just one left-handed reliever on the active roster, but manager Buck Showalter is fine with that, for now, given the club's upcoming matchups.
"We did it because the teams we are playing," Showalter said. "The team we just got through playing, how right-handed [the Tigers] are and how right-handed [Toronto] is. We are in a position to make some adjustments if we get into more left-handed dominated teams."
Left-hander Donnie Hart was sent down to Triple-A Norfolk on Wednesday during the series against the Tigers, and left-handed closer Zach Britton has made only eight appearances this season due to a pair of trips to the disabled list. That leaves Richard Bleier as the only southpaw in the bullpen.
Although Showalter is comfortable facing right-handed-heavy offenses now, the O's may run into trouble as they face more left-handed hitters in the upcoming schedule. On Monday, the Orioles will host the Twins who have twice the amount of lefty hitters than the Blue Jays have in their starting lineup.
"We should be OK tonight, knock on wood," Showalter said. "We talked about, Dan [Duquette] and I did during the rain delay [on Friday], about getting somebody here."
Mandy Bell is an associate reporter for MLB.com based in Baltimore. This story was not subject to the approval of Major League Baseball or its clubs.