Dodgers legend Lasorda resting in hospital
Hall of Fame manager expected to be released next week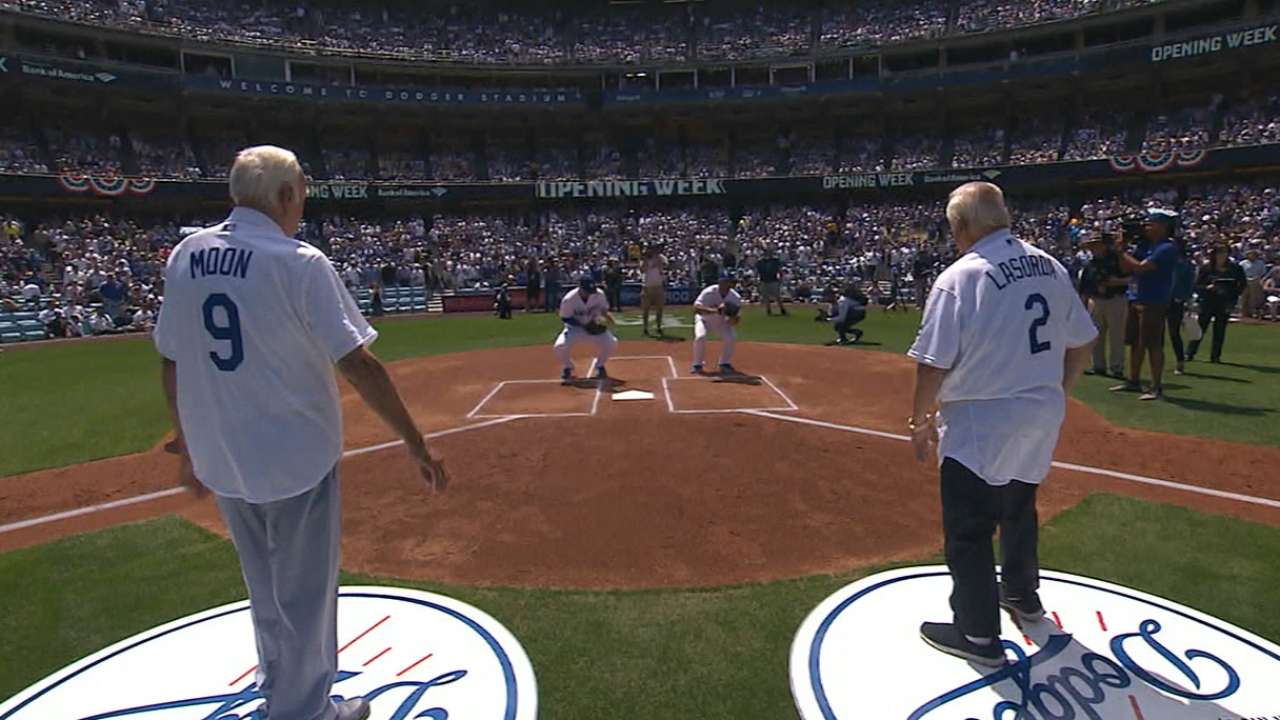 The Dodgers issued a statement on Saturday night confirming a report that former manager Tommy Lasorda is in the hospital with an undisclosed condition and is comfortable. He is expected to be released from the hospital by the middle of next week.
"Hall of Fame Dodger manager Tommy Lasorda has been hospitalized," the statement read. "Lasorda is resting comfortably and appreciates all of the support."
Lasorda, 89, led the Dodgers to two World Series victories, four National League pennants and won 1,599 games in 21 seasons as manager. He was inducted into the Hall of Fame in 1997, one year after his retirement in his first year of eligibility.
The Dodgers also retired Lasorda's uniform number (No. 2) in 1997 and renamed a street in the team's Spring Training complex as "Tommy Lasorda Lane."
"I see him as a sort of patriarch of the Dodgers," said Dodgers manager Dave Roberts. "He means a lot, not just to me personally but to the coaches and the players and obviously the organization and the city. … To see him in the clubhouse, in my office, watching batting practice, it's always nice and we can't wait to get him back out here. He's iconic."
Lasorda works for the club as a special advisor to the chairman, and he has also served as a senior vice president and interim general manager. He's in his 68th season with the Dodgers, the longest anyone has been associated with the club, edging former broadcaster Vin Scully by two years.
"He's been a huge figure in the game," said Marlins manager Don Mattingly, who was the Dodgers' skipper from 2011-15. "I think his enthusiasm for the game and how much he loved bleeding Dodger blue is historic. Tommy, I love Tommy. The way he treated me here, he always stayed with me and calling me and things like that. I talked to him just the other day, he sounded OK. I was encouraged hopefully that he's going to recover and get back to being Tommy."
Will Laws is a contributor for MLB.com based in Los Angeles. This story was not subject to the approval of Major League Baseball or its clubs.