Story nearing return to Rockies' lineup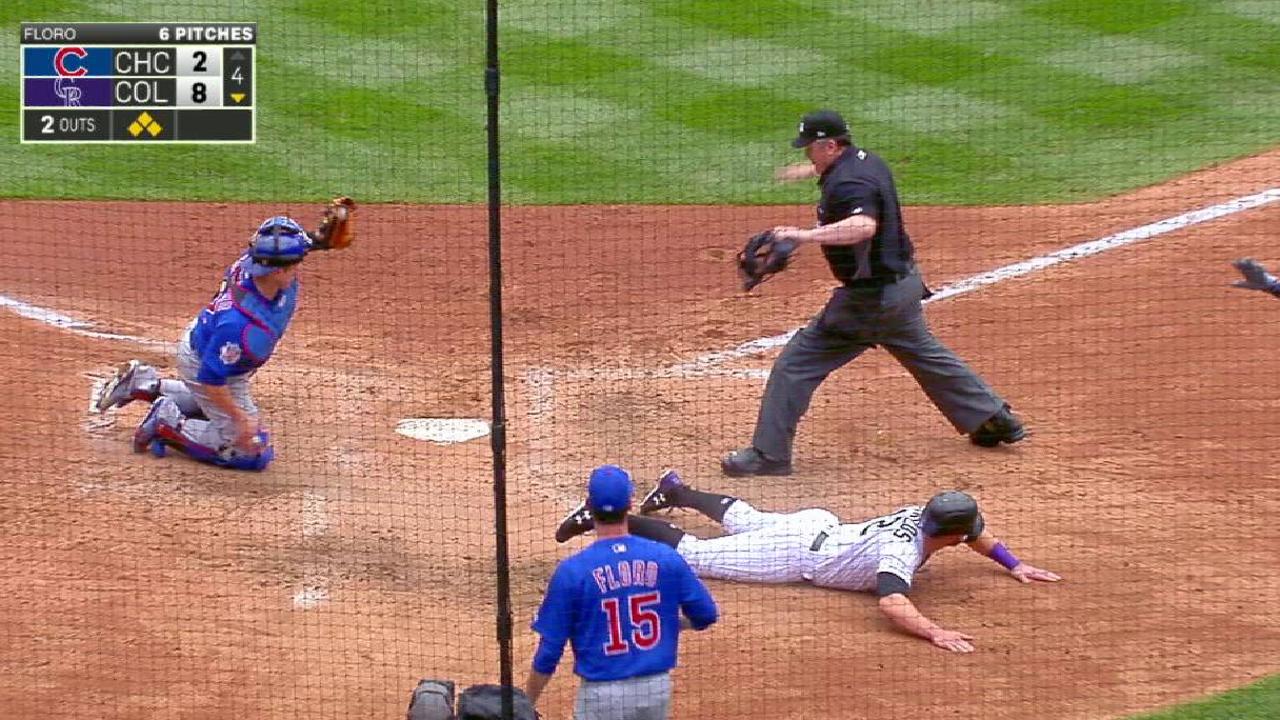 CINCINNATI -- Rockies manager Bud Black isn't saying when shortstop Trevor Story is going to be activated.
But that didn't stop him from giving hints.
Story, on the 10-day disabled list with a strained left shoulder, played the first game of his rehab assignment for Triple-A Albuquerque Friday night. He went 2-for-3 with a home run and two RBIs.
"Opposite-field home run," Black said. "Opposite-field, hard-hit single. Drew a walk. Looked good in the field. Running well. He had a really good game."
So any idea when he'll be activated?
"We have an idea," Black said. "Yeah, we do. Can't tell you specifically that idea as far as days or hours, but we have a plan in place. He getting closer."
Some mentioned the City of Brotherly Love.
"Story loves the Liberty Bell," Black said. "He loves Ben Franklin. He might not love it all four days. But he loves it."
The Rockies go from Cincinnati to Philadelphia for a four-game series that begins Monday.
John Fay is a contributor to MLB.com based in Cincinnati and covered the Rockies on Saturday. This story was not subject to the approval of Major League Baseball or its clubs.