Cuba's Robert finalizing deal with White Sox
Outfielder ranked No. 1 among international amateur players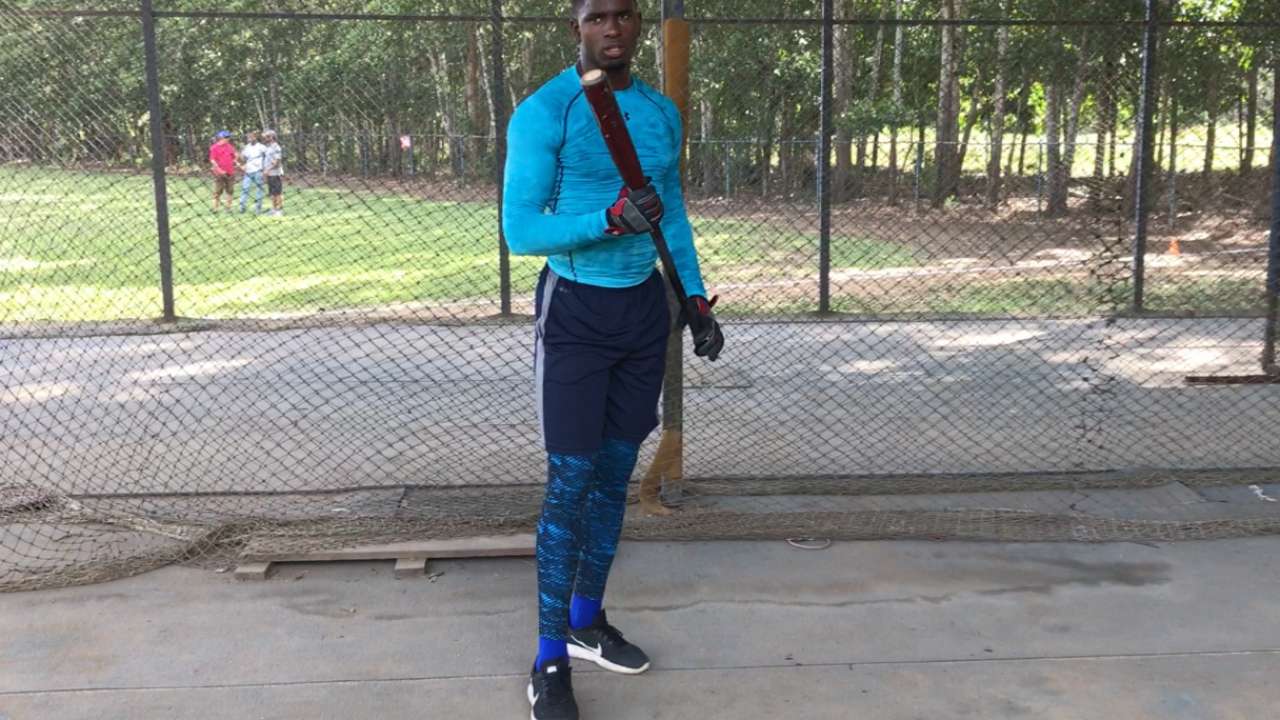 The White Sox are finalizing a deal with Cuban free-agent outfielder Luis Robert, according to an industry source. The club has not confirmed the information.
The deal is expected to be worth more than $25 million, and likely in the $26-27 million range, according to the source, and it will be the second-highest bonus for an international amateur under the current signing guidelines. Cuban prospect Yoan Moncada set the record when he signed for $31.5 million with the Red Sox in 2015.
Robert, 19, is considered the second-best international prospect behind Japanese dual phenom Shohei Ohtani. The 6-foot-3, 205-pound outfielder is a five-tool player who scouts believe can reach the big leagues quickly. Robert was ranked the No. 1 prospect on MLB Pipeline's Top 30 International Prospects list, which ranks the top players available during each signing period.
Robert, who was declared a free agent by Major League Baseball last month, hit .393 with 12 home runs and 11 stolen bases in Cuba's Serie Nacional, the island's top league, last season. The right-handed hitter, who profiles as a center fielder with plus power and speed, was described by one American League international scouting director as "the best player on the planet."
The young and talented Robert appears to be the perfect type of player for a rebuilding team that doesn't expect to contend until 2019. Chicago signed first baseman Jose Abreu out of Cuba in 2013 and traded for Moncada in December, building a reputation as one of the most aggressive teams on the international market.
What's more, Chicago has not been linked to any high-profile prospects for the next international signing period that starts July 2, which bodes well because the club will enter the maximum penalty and cannot sign players for more than $300,000 after blowing past their current pool amount by signing Robert.
Jesse Sanchez, who has been writing for MLB.com since 2001, is a national reporter based in Phoenix. Follow him on Twitter @JesseSanchezMLB and Facebook. This story was not subject to the approval of Major League Baseball or its clubs.