Frazier's bat draws high praise from Pirates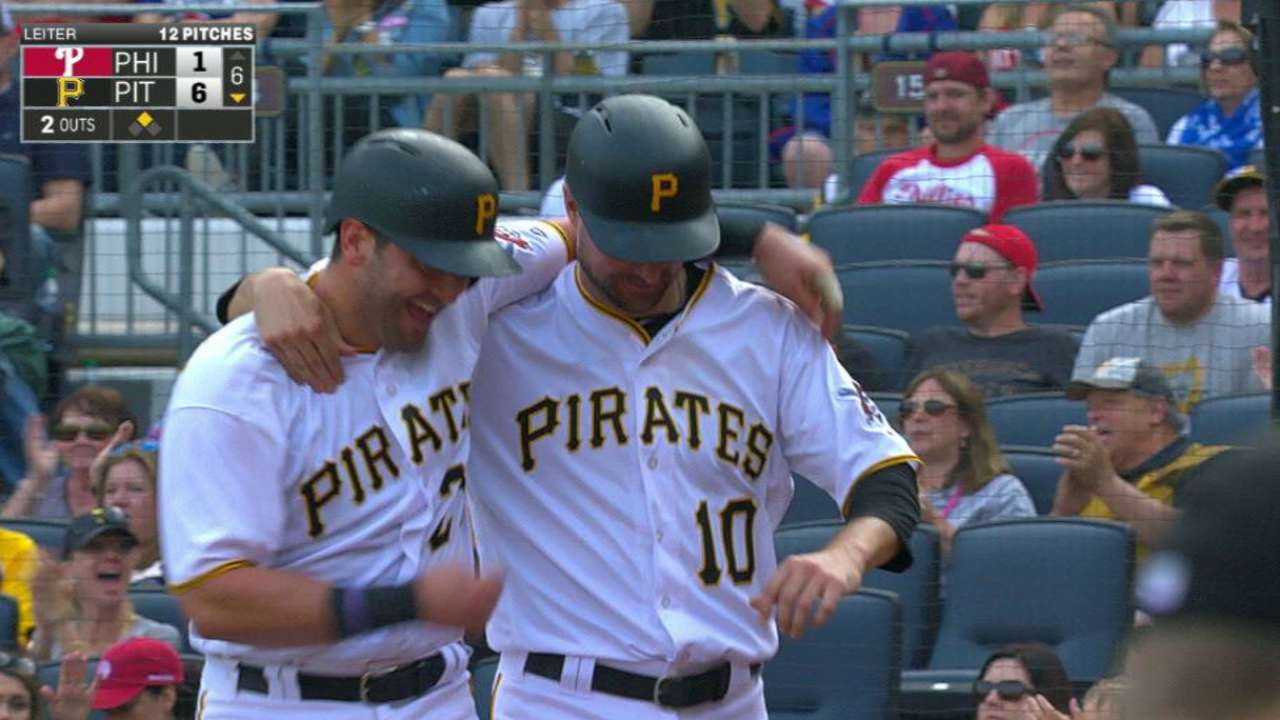 PITTSBURGH -- During a postgame television interview Saturday at PNC Park, David Freese made a prediction: If Adam Frazier gets enough at-bats, he'll win a batting title someday.
Frazier has given no evidence to support a contradicting argument. Since reaching the big leagues last June, all the utility man has done is hit. Frazier went 3-for-5 with two RBIs in the Pirates' 6-3 win over the Phillies, improving his batting line to .358/.402/.469 this season.
Among National League hitters with at least 80 plate appearances, Frazier's .358 average ranks fourth behind Justin Turner, Ryan Zimmerman and Buster Posey.
• Cast your Esurance All-Star ballot for Frazier and other #ASGWorthy players
"He could do it right now. We all know that, I guess," Freese said. "He's just a big league hitter."
Frazier was honored by the high praise from a veteran like Freese.
"It means a lot. It shows his confidence in me, and it boosts my confidence," Frazier said. "Obviously that's the goal of everybody, to put together a season like that. It would be pretty unbelievable. But we're also in the second month of the season, and we have a long way to go."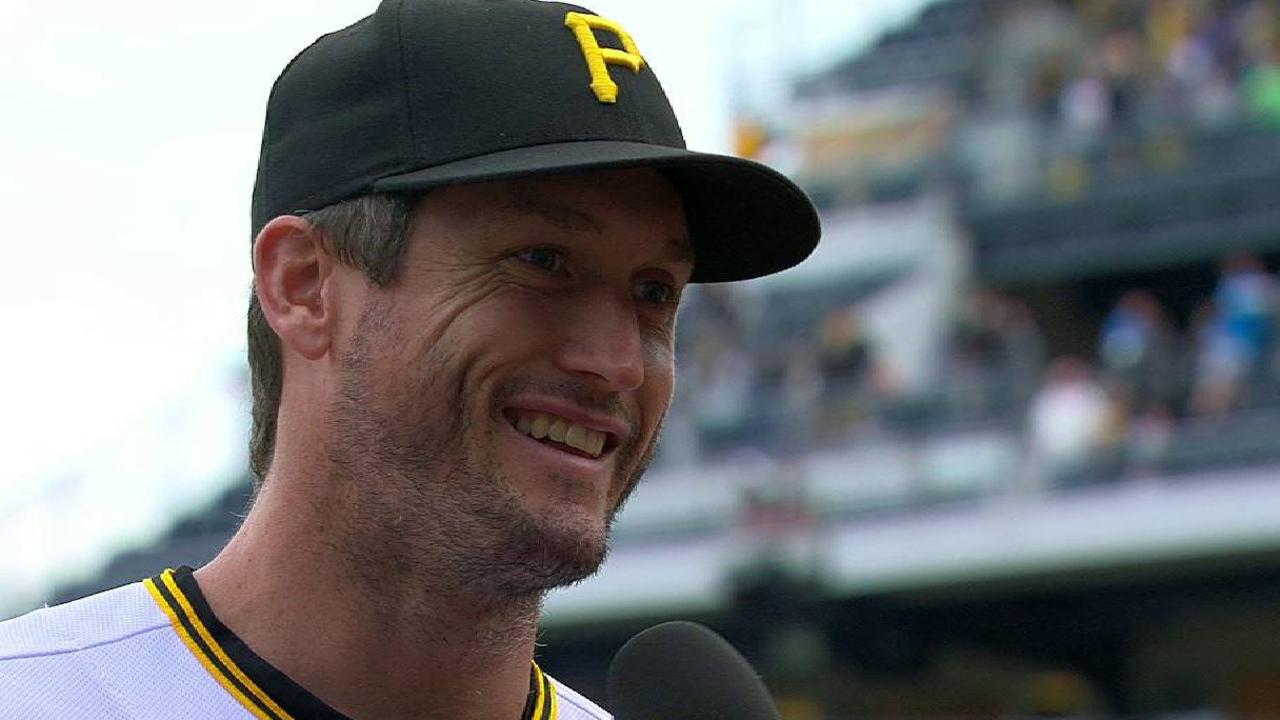 Frazier sparked the Pirates' game-tying, two-out rally in the third inning with a single to right field off Vince Velasquez. Two batters later, he scored when Andrew McCutchen sliced a single to right.
The lefty hitter punctuated Pittsburgh's four-run sixth by displaying the opposite-field approach that stands out to his coaches and teammates. With a 2-0 count, Frazier swatted a 92.5-mph fastball through the left side for a two-run single. He tacked on another hit in the eighth with yet another opposite-field single.
"The way he sprays the ball to the left side, it's impressive, especially facing guys he hasn't seen too much. He's so simple," Freese said. "A lot of us try to do too much sometimes, and he just never does. You can tell the way the ball comes off the bat, he's got some pop. He's going to mature and understand how to progress as a big league hitter, I can promise you that."
With outfielder Starling Marte and infielder Jung Ho Kang out of the picture for the time being, Frazier has essentially become an everyday player. He's hit leadoff in 13 of his 17 starts this season, and that number would be higher if not for the left hamstring strain that sidelined him from April 23-May 11.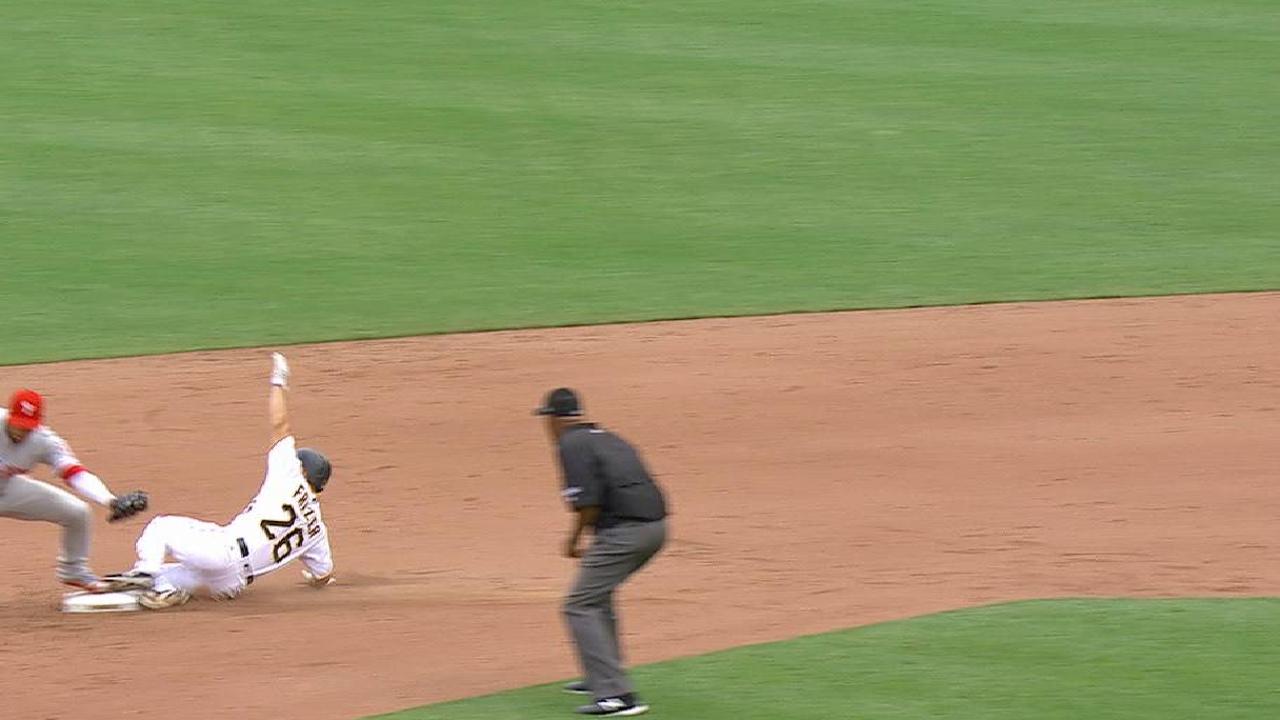 "He's painting his own picture. He's telling his own story. It's a short swing. It's barrel to ball. Hits the ball all over the place," Pirates manager Clint Hurdle said. "The dependability plays as well. There's fight in the kid, man."
When he's been in the lineup, Frazier has hit. He has nine multihit games this year, second-most on the Pirates behind Josh Harrison. In 89 games as a big leaguer, Frazier owns a .322 average. How does he do it? He keeps it simple.
"The same thing I have always done. I'm just trying to stick to that," Frazier said. "When you get into a slump, then you just figure out what you are doing wrong and get back to what I was doing when I was going right. Stay as simple as possible, don't get caught up in all the little things and stay positive and you'll hit."
Enough to win a batting title someday?
"It would be nice. Long ways to go for that, though," Frazier said. "I'm just trying to do it each day and go from there."
Adam Berry has covered the Pirates for MLB.com since 2015. Follow him on Twitter and Facebook, read his blog and listen to his podcast. This story was not subject to the approval of Major League Baseball or its clubs.