O'Flaherty (back) to DL; Jackson recalled
ATLANTA -- Eric O'Flaherty's back locked up as he was warming up for a possible appearance during Friday night's win over the Nationals. The discomfort is similar to what he often dealt with while pitching out of the Braves' bullpen during the early portion of this decade.
Back then, O'Flaherty would usually just take a few days off and return without anybody knowing he had been unavailable during the previous games. But with the minimum stay on the disabled list reduced from 15 to 10 days, he will have a better opportunity to return to full health while spending the next week sidelined.
The Braves placed O'Flaherty on the DL on Saturday with a lower back strain and recalled right-handed reliever Luke Jackson from Triple-A Gwinnett. Because this move was made retroactive to Thursday, O'Flaherty will be eligible to return on May 28.
"I've dealt with this probably 25 times since I've been a Brave," said O'Flaherty, whose first stint in Atlanta's bullpen was from 2009-13. "A lot of times, we don't have to do anything or even [make it public] because my spot wouldn't come up for a few days. It's something that is really not a big deal."
O'Flaherty believes he irritated his bothersome back while doing some pregame running on the turf at Toronto's Rogers Centre earlier this week. The 32-year-old southpaw has posted a 6.59 ERA in 13 2/3 innings spanning 18 appearances this season. He surrendered a home run in both of his most recent appearances, including the Jose Bautista solo shot that led to the Braves and Blue Jays clearing their benches on Wednesday night.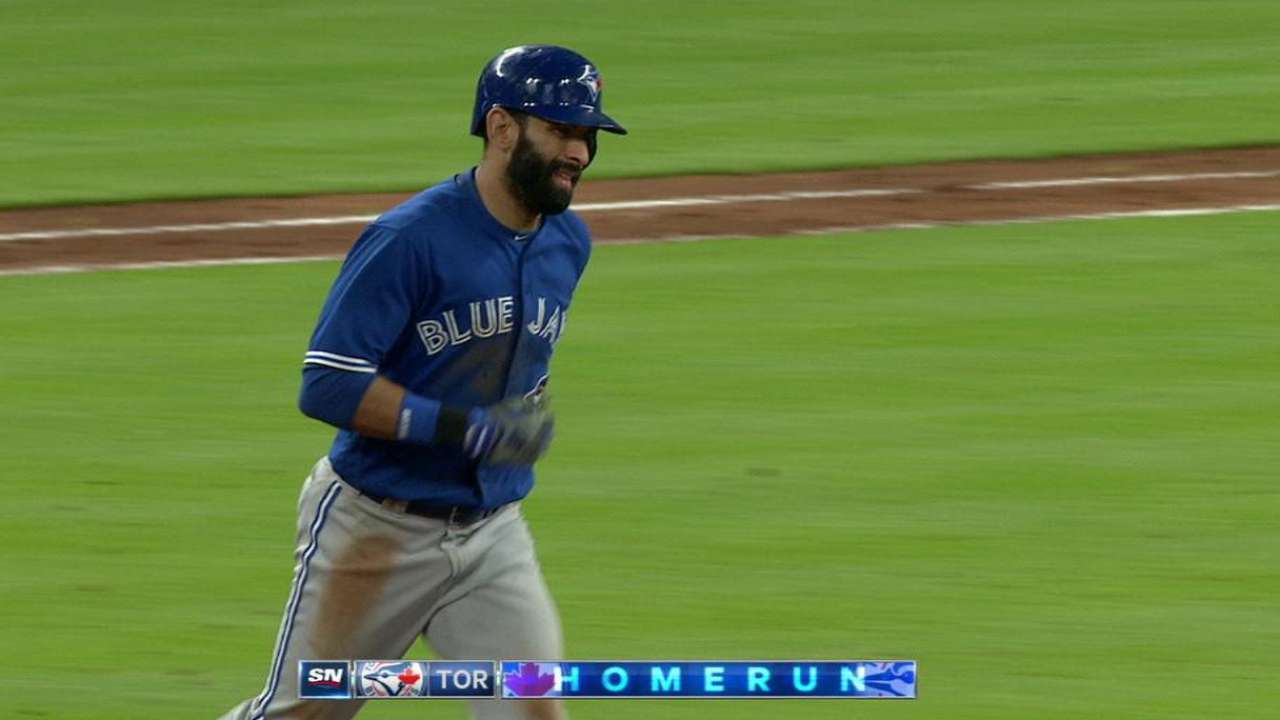 Irritated by Bautista's bat flip and angered by the outfielder's choice to glare back toward the mound upon drilling the homer, O'Flaherty provided some scathing postgame comments, including one regarding Rangers second baseman Rougned Odor landing a punch on Bautista's jaw last season.
"I'm surprised he's ready to fight again after last year," O'Flaherty said. "But he was throwing some looks around. So, it is what it is."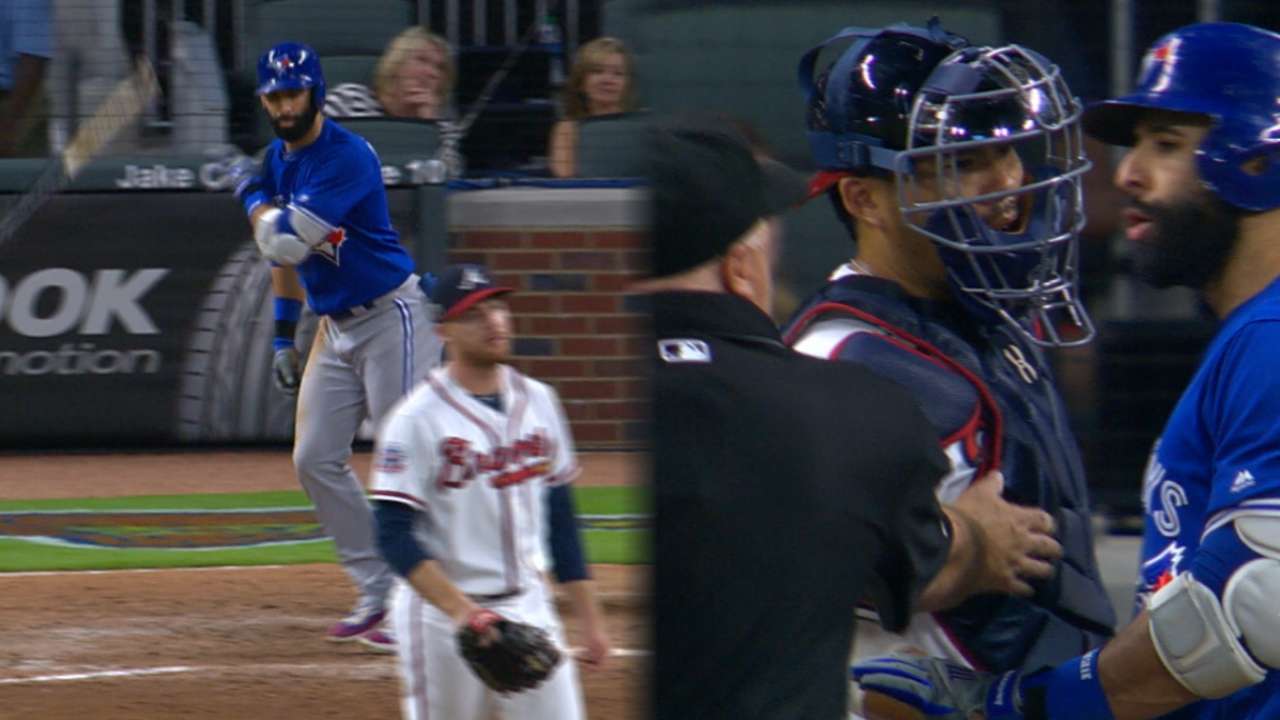 Jackson allowed two runs on four hits over three innings during his previous stint in Atlanta's bullpen this season. Because he has options remaining, the hard-throwing reliever provides the Braves some flexibility if they opt to make other bullpen moves over the next week.
Mark Bowman has covered the Braves for MLB.com since 2001. This story was not subject to the approval of Major League Baseball or its clubs.