Karns has stiff forearm examined after outing
Royals righty allowed one run over five innings in no-decision Friday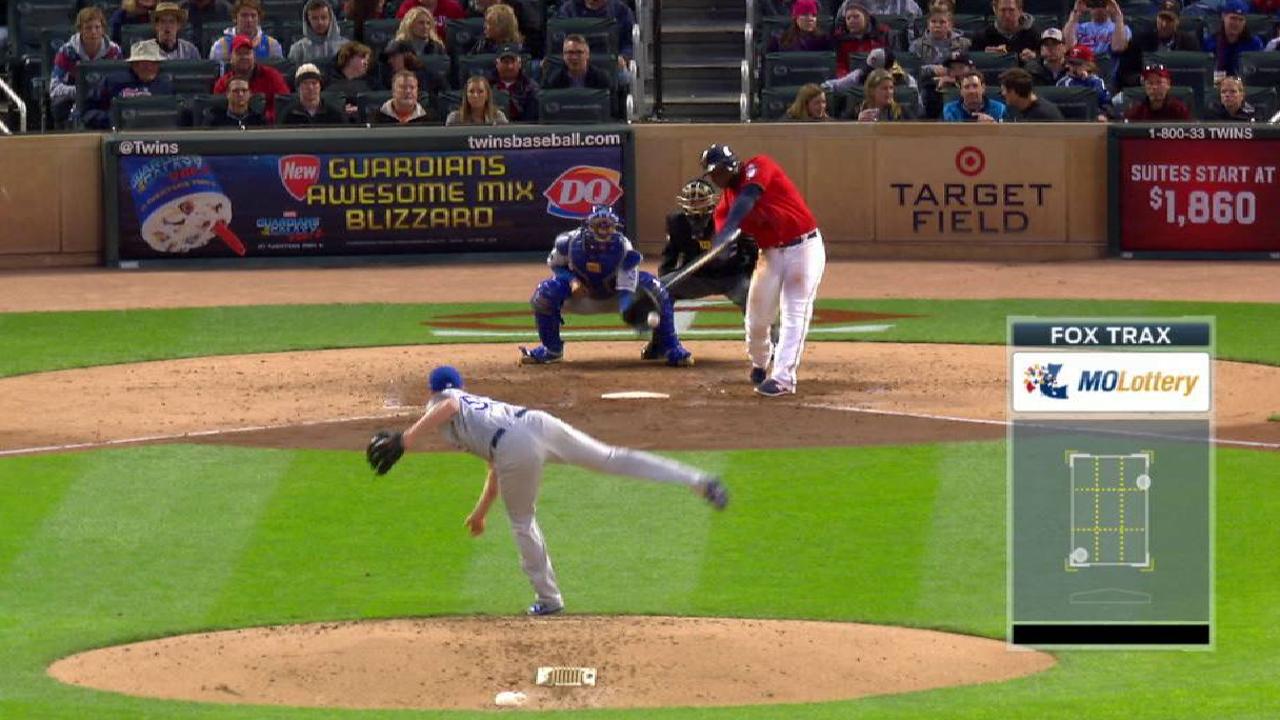 MINNEAPOLIS -- Royals manager Ned Yost told reporters Saturday that right-hander Nate Karns is having his forearm examined.
"Of course, he's getting looked at. But we have no updates," Yost said.
Karns spun five innings of one-run ball in a no-decision against the Twins in Friday's 4-3 loss. He was pulled after just 72 pitches, however, as he felt stiffness near the top of his right forearm starting in the second inning.
Afterward, Karns said if it were later in the year, he may have been able to go deeper into the game despite the stiffness.
"It was one of those things, every time I went out there it was a little bit harder to get going," Karns said on Friday. "It's nothing alarming or anything. Just a precautionary move. Later on the year, maybe I could have kept going."
Karns has recorded five straight starts of at least five innings pitched, while allowing two runs or fewer. This season, the right-hander is 2-2 with a 4.17 ERA in nine appearances, including eight starts.
Yost said Saturday that the stiffness was similar to what Chris Young dealt with in 2016. But the Royals are going to wait for the results before they decide to do anything.
"We will look at it and try to make a determination of where we are at with it," Yost said.
Worth noting
• Ian Kennedy was penciled in as the starter for the Royals on Saturday prior to the rainout. He was expected to be activated from the 10-day disabled list (hamstring), though the club will wait to announce a corresponding move until Sunday. Kennedy is expected to start the second game of Sunday's doubleheader.
Shane Jackson is a reporter for MLB.com based in Minneapolis and covered the Royals on Saturday. This story was not subject to the approval of Major League Baseball or its clubs.