Pinder power: Rookie rakes one 460 feet
A's slugger reaches Coliseum level few have before
OAKLAND -- Chad Pinder doesn't say much, and he doesn't have to. His bat is plenty loud.
On Saturday, the A's rookie sent a screaming shot where few before him have at the Coliseum, at least in the post-Mount Davis era. It even left manager Bob Melvin speechless: "I don't even know how to explain that."
The tape-measure blast, one of three homers tallied in the A's five-run fifth inning of an 8-3 win over the Red Sox, traveled a Statcast-estimated 460 feet, reaching the plaza reserve level seats above the suites in center field.
"That was amazing," Khris Davis said. "He's got a great swing. That was impressive."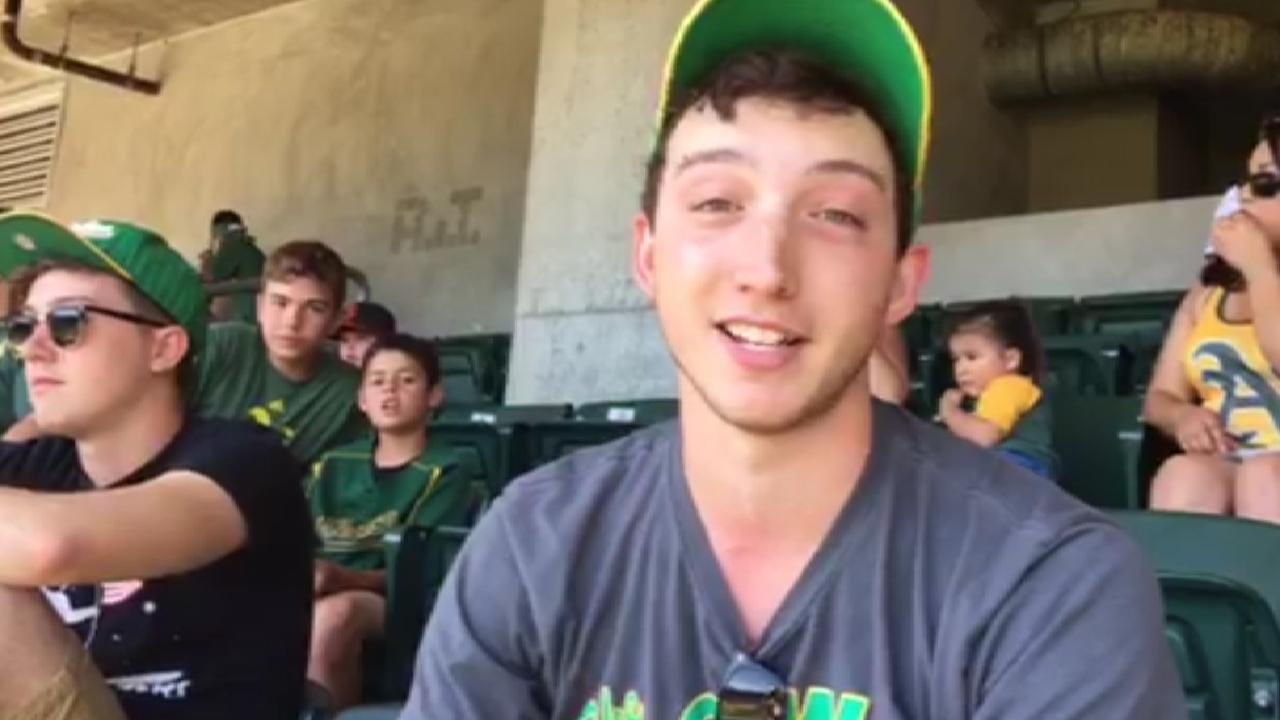 The two-run homer off Noe Ramirez put Pinder in elite company. Though Oakland doesn't maintain such data, Pinder's shot is considered one of only five to reach such heights. Mark McGwire (1996), Larry Walker ('99), Jarrett Parker (2015) and Nelson Cruz (2016) have also hit balls into that section.
The A's records may be unofficial, but it doesn't lessen the shock value. Never before had Pinder hit a ball so far.
"No," he said. "There's no chance.
"It's one of those swings where you kind of just black out. You see it and you hit it, and you don't know what happens after. They had been doing a really good job of tying me up with fastballs in. I sold out on the fastball in. I was like, 'See something up, an elevated fastball, and just try to get your hands in, get the bat head out there,' and luckily enough, I got the pitch I was looking for and put a good swing on it."
The 25-year-old Pinder, buried in his phone before speaking to the media, said, "I'm getting lit up right now by friends and family, but that's a good problem to have."
The homer capped a prodigious power parade that also featured Mark Canha and Davis, their own efforts remarkable. Before Pinder popped off, Canha's 453-foot blast was known to be the longest by an A's player this season. Then Davis belted a 429-foot shot.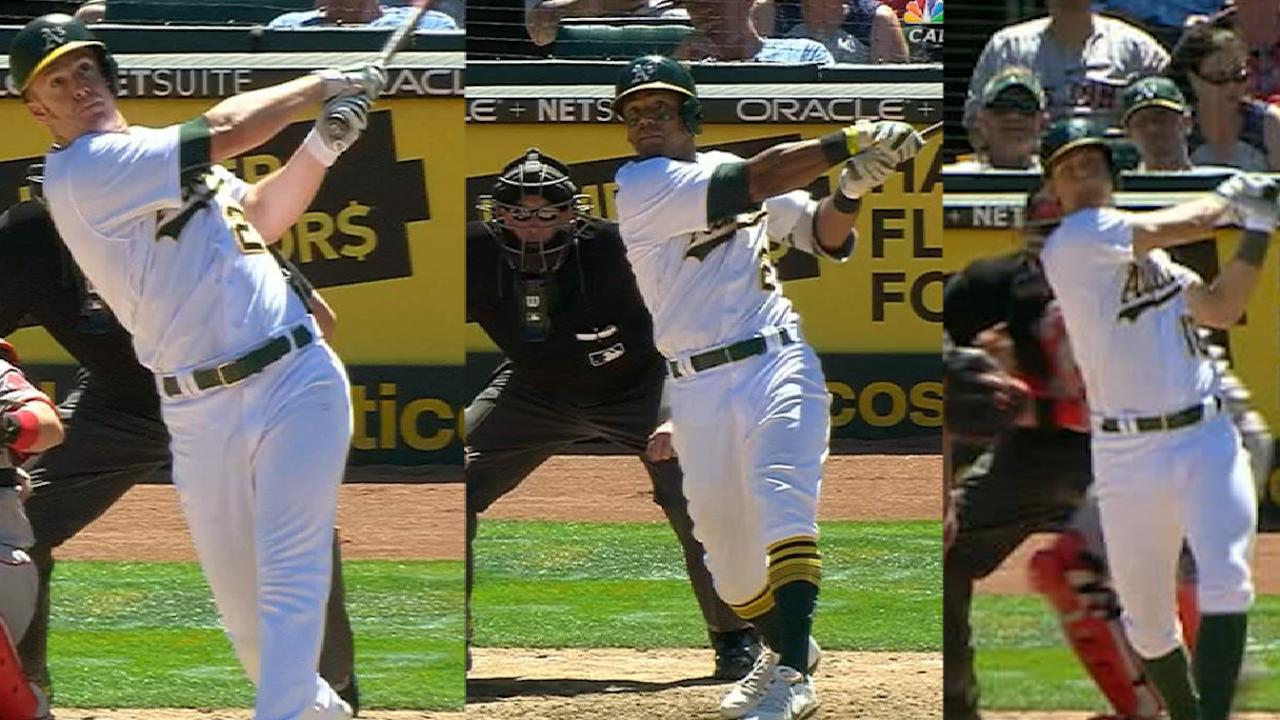 The rookie Pinder has four homers in 45 at-bats since his April 16 promotion, starting his 13th game Saturday -- and sixth at designated hitter.
"It's tough sometimes when all you have to focus on is hitting," he said. "A lot of times going out on the field, you can clear your mind. That's probably the toughest part about DH'ing."
Yet Pinder is making it look easy.
"It's not a surprise," Melvin said. "Everybody we have in development, from our hitting coaches to managers that have had him, rave about him. He's a bat, for sure. It's finding the right position for him. It might be the versatility and playing some outfield that ends up being the right spot for him, but he can hit, and he's done it everywhere he's gone."
Jane Lee has covered the A's for MLB.com since 2010. This story was not subject to the approval of Major League Baseball or its clubs.