Following odd play, Melvin gets tossed
A's runner sent back to third after throw lands in Red Sox's bullpen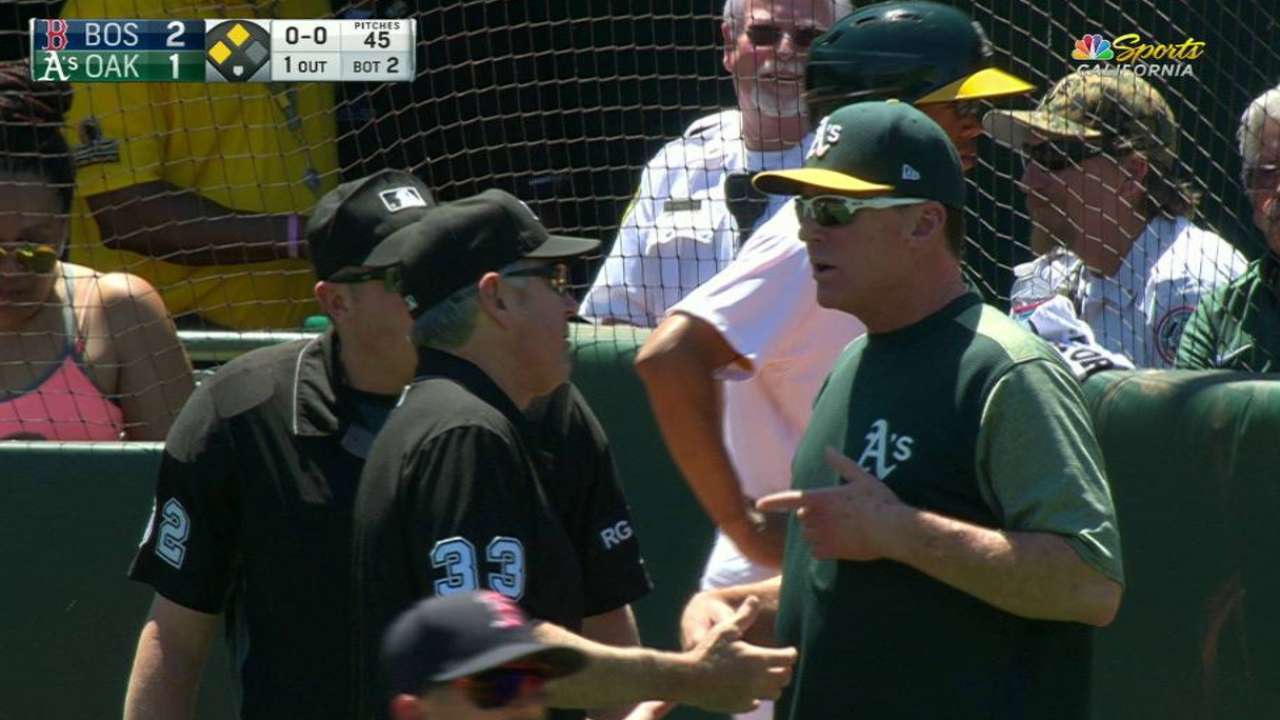 OAKLAND -- A's manager Bob Melvin was ejected in the second inning of Saturday's 8-3 win over the Red Sox at the Coliseum.
It initially appeared that Melvin took issue with an odd play that unfolded with one out in the inning, but he said after the game, "I had other issues."
With one out in the second and runners stationed on first and second, Josh Phegley connected on a check-swing grounder that Red Sox catcher Christian Vazquez sailed past first base. It appeared both runners would easily score, but only one was allowed in when the ball reached the visitors' bullpen. Chad Pinder was ordered back to third base, leaving Phegley on second with a single and no RBI.
"That's a ground rule. They were right about that," Melvin said. "My issues weren't with the ground rule. If it's a fan interference, then they can place them. It's a judgment call. I had other issues."
It was Melvin's first ejection of the season.
Jane Lee has covered the A's for MLB.com since 2010. This story was not subject to the approval of Major League Baseball or its clubs.