Pomeranz laments latest shortened outing
Red Sox lefty, Farrell downplay heated discussion in dugout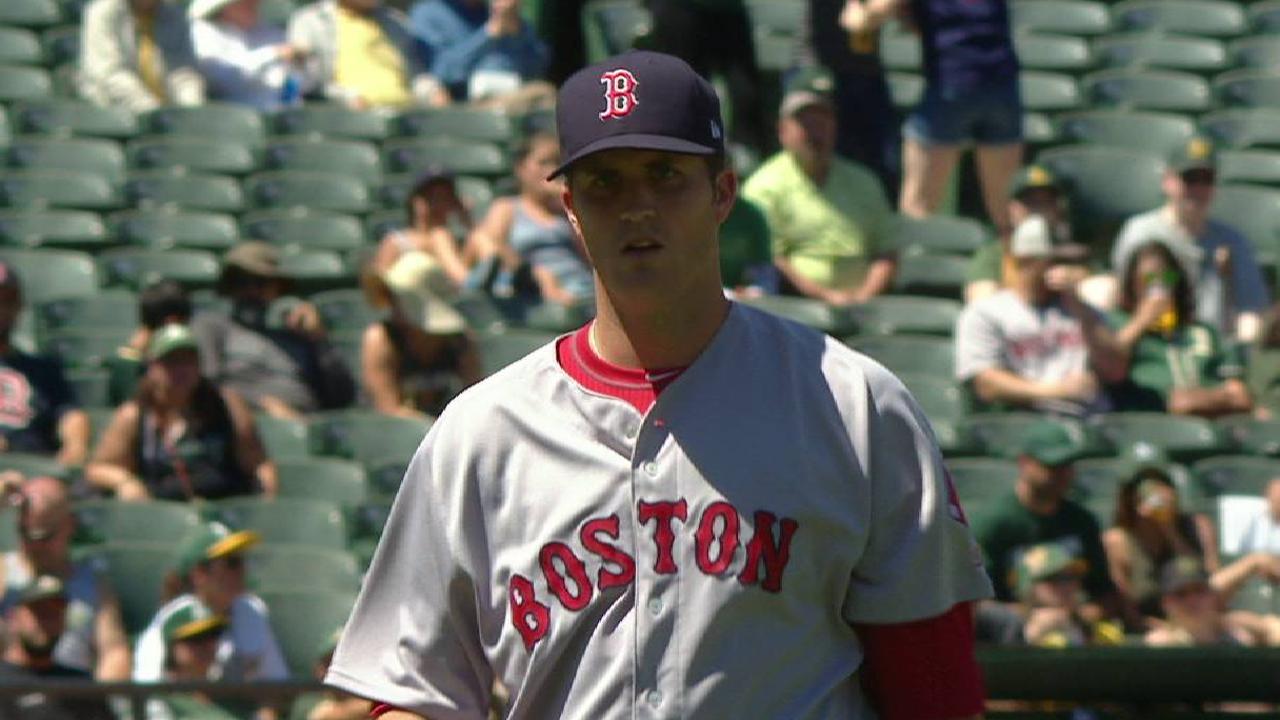 OAKLAND -- Drew Pomeranz didn't last long against the A's on Saturday afternoon, and it didn't get much better from there. The Red Sox's southpaw completed just four innings before he received the hook from manager John Farrell, in what appeared to be a heated discussion caught by TV cameras.
Once Pomeranz left the game, Boston's bullpen surrendered four home runs in an 8-3 loss, the third straight for the Red Sox.
"Obviously wasn't out there as long as I would have liked to be," Pomeranz said. "I don't like coming out of the games that early, especially putting a lot of pressure on our bullpen. Already had to pitch enough. Just got to do a better job of being more efficient."
Both Farrell and Pomeranz downplayed the dugout incident, in which the manager appeared to direct the pitcher to the clubhouse after the two exchanged words.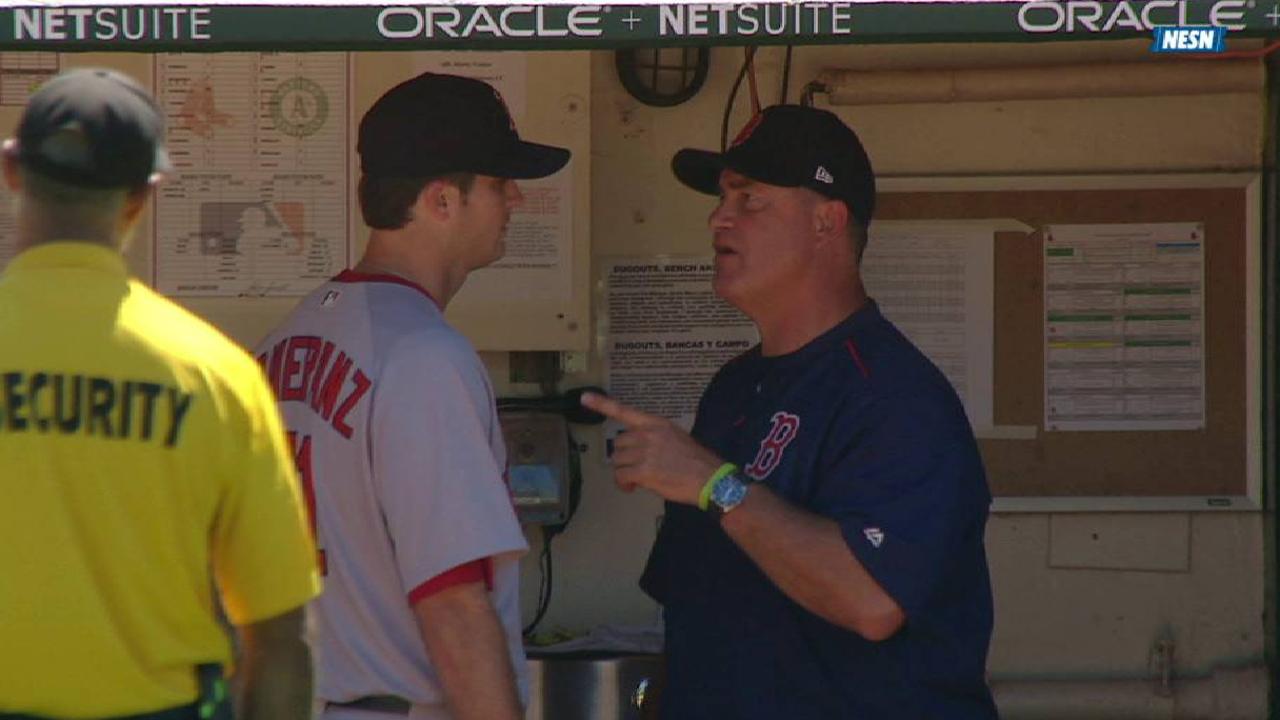 "He didn't want to come out of the game," Farrell said. "It was a discussion we had and it's been settled."
Pomeranz's early exit was just the latest in what's been a disappointing season. He needed 97 pitches to labor through his four innings, as he gave up two runs (one earned) on five hits and two walks with six strikeouts.
Pomeranz had to leave his previous start after three frames due to left triceps tightness, but said he made it through Saturday's start with no setbacks. The 28-year-old has yet to pitch longer than six innings and hasn't reached the fifth in each of his past three appearances.
"It's frustrating," Pomeranz said. "As a starting pitcher, you want to be in there in the game long. … It's kind of happened to me a lot over the course of my career, but you just got to grind those games out."
Pomeranz is 3-3 with a 4.97 ERA and a 1.47 WHIP through eight starts. But he could hardly be blamed for the loss on Saturday. The A's erupted against the Red Sox's bullpen, tagging Ben Taylor and Noe Ramirez for six runs on six hits, including four home runs, over the next two frames.
Meanwhile the offense was held in check by lefty Sean Manaea and the Oakland bullpen, which boasts a 25-inning scoreless streak. The Red Sox have scored just eight runs in the first three games of the series, while the A's have posted eight runs in two separate contests.
"Again, created a number of opportunities offensively, but the big base hit with men in scoring position hasn't been there routinely," Farrell said. "We feel like this is a better team than what we have shown. We've got to do a better job in every area."
Alex Espinoza is a contributor to MLB.com based in the Bay Area. He covered the Red Sox on Saturday. This story was not subject to the approval of Major League Baseball or its clubs.