Price to make at least one more rehab start
Feeling good, Red Sox lefty to pitch Wednesday at Triple-A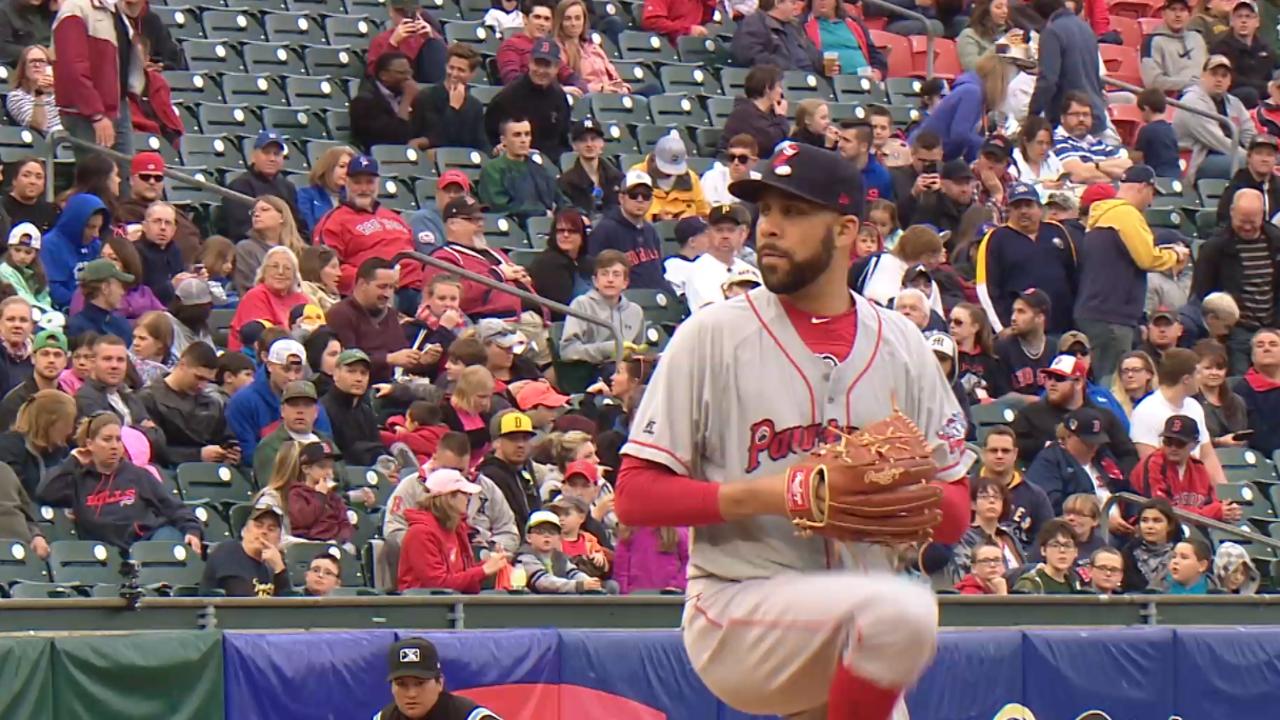 OAKLAND -- Rehabbing Red Sox left-hander David Price will make at least one more start with Triple-A Pawtucket before rejoining his teammates in Boston, manager John Farrell announced before Saturday's 8-3 loss against the A's.
Price threw 65 pitches in a rehab start for the PawSox on Friday, but labored to get through two innings. Farrell said Price is scheduled to throw a light bullpen session Sunday before making another start for Pawtucket on Wednesday with a pitch-count target of 85-90.
• Price pitches 2 innings in first rehab start
"Physically, he feels fine," Farrell said. "As I mentioned [Friday] night, the fact that he threw that high a number of pitches in two innings, was a great test for him physically. I had a chance to speak with him live this morning. He's at Fenway, working out."
Price has been out since mid-March with a left elbow strain. The Red Sox are eager to add him to a rotation that has been relying on spot starters lately, but Farrell said the veteran lefty needs more time.
"Just continue to build up the innings, the number of pitches thrown and get back into the flow of things," Farrell said. "It's a matter of going out and executing pitches. That's not to say he didn't [Friday] night, but a lot of them were foul balls, deep pitch counts as we know, deep at-bats. But the bottom line is he feels great, physically."
The Red Sox will continue to carry an eight-man bullpen and three-man bench. Farrell also announced that Rick Porcello will start Tuesday, followed by Chris Sale on Wednesday, while Thursday's starter has yet to be determined.
Worth noting
• Third baseman Pablo Sandoval (right knee sprain) went 1-for-3 and outfielder Brock Holt (vertigo) went 0-for-3 in Saturday's contest for the PawSox, the second straight rehab outing for both players.
Alex Espinoza is a contributor to MLB.com based in the Bay Area. He covered the Red Sox on Saturday. This story was not subject to the approval of Major League Baseball or its clubs.