Super subs: Dodgers' fill-in players flying high
Wood, Taylor, Bellinger and Eibner lead way in 7-2 win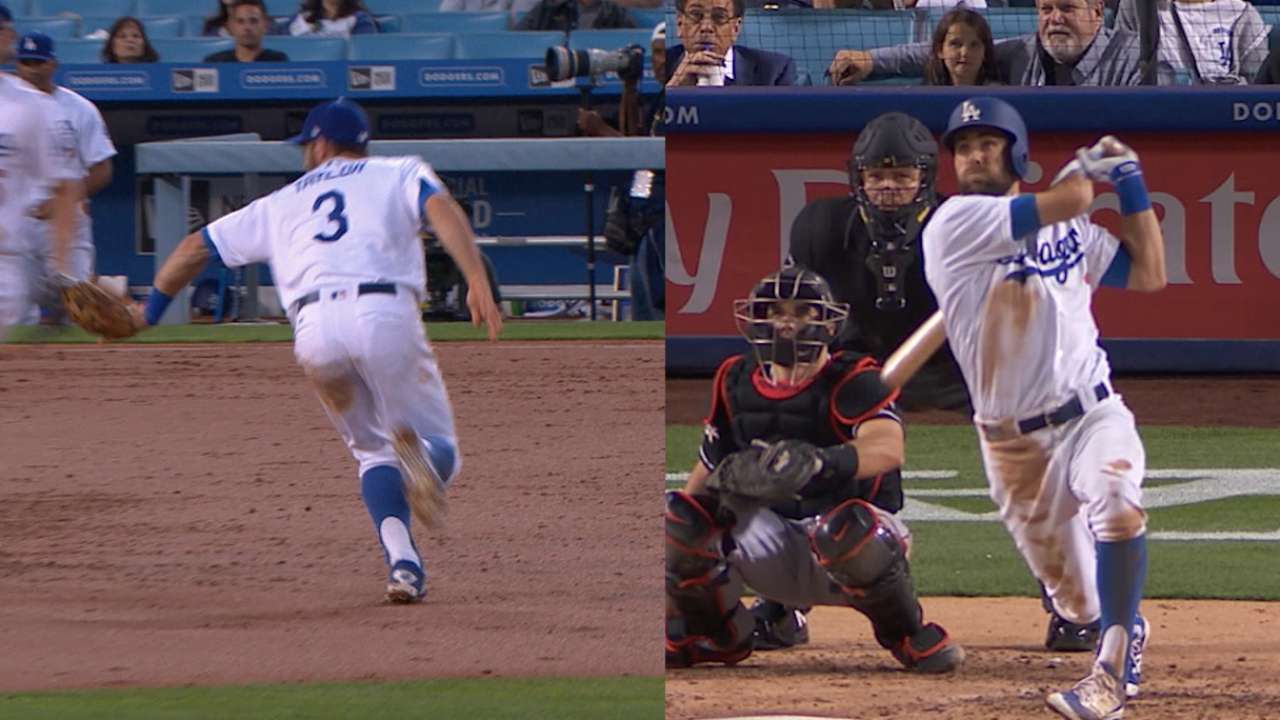 LOS ANGELES -- When the season started, Alex Wood was in the bullpen, while Chris Taylor, Cody Bellinger and Brett Eibner were in the Minor Leagues.
Friday night, Wood continued his run as the hottest pitcher in the National League, while the other three homered in the Dodgers' 7-2 win over the Marlins.
Each of the four is in his current position because injuries to others provided an opportunity, and they are delivering. With the hamstring injury suffered by third baseman Justin Turner, Taylor will be getting even more playing time than he has already, and deservedly so.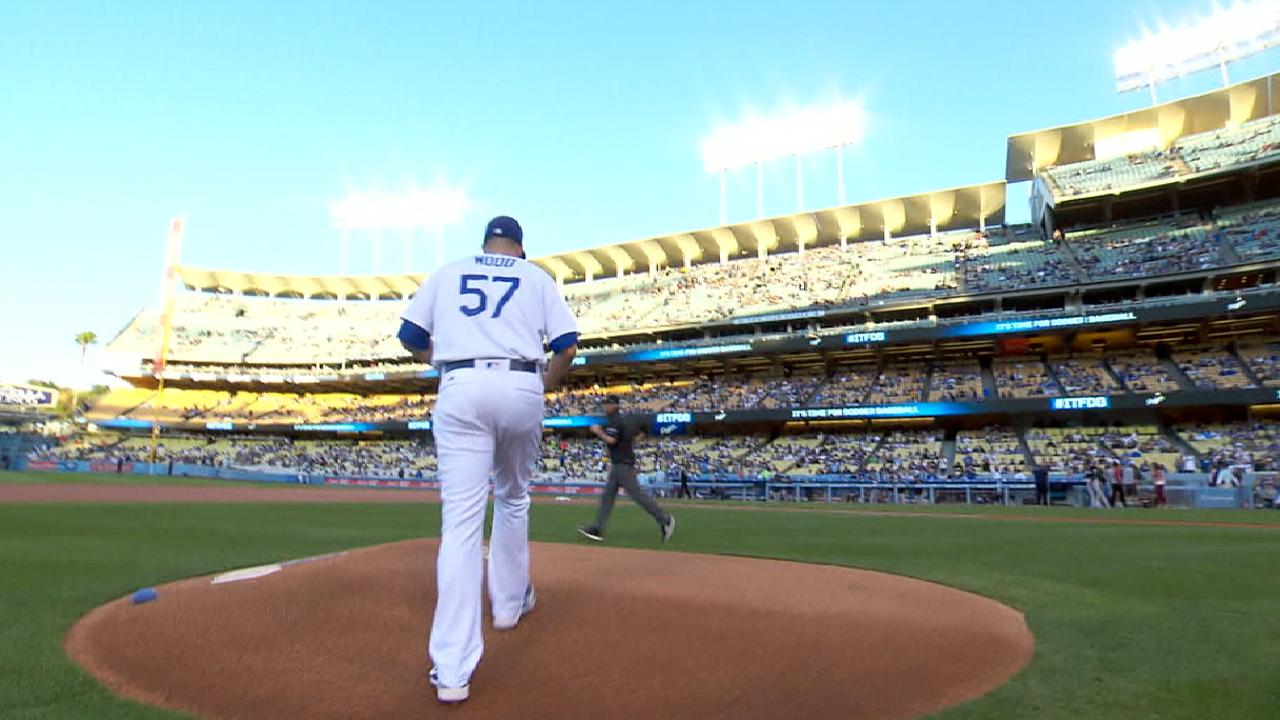 In 27 games, he's hitting .346 with a 1.055 OPS and 16 RBIs, the result of remaking his swing during the offseason.
"I feel I'm seeing the ball well now," Taylor said. "It's a combination of my swing mechanics are sound right now and my confidence is there. Sometimes you get in a groove and the game slows down and that's the way it feels for me.
"I'm getting to fastballs better. Last year I was getting beat by fastballs, I had to cheat and I was vulnerable to offspeed. I think my bat speed is better and I have a little more momentum of the barrel."
In 17 games in May, Taylor has hit .373 with 13 runs, three doubles, three home runs and 11 RBIs. Taylor also has 15 walks.
"You start hitting well and pitchers pitch to you differently, they're a little more careful and it leads to more walks," he said.
Wood is in the rotation only because injuries to Scott Kazmir and Rich Hill created openings, and now he's too good to send back to the bullpen as management looks for someone else to bump as Kenta Maeda seeks to return from the disabled list.
An injury to Joc Pederson led to the callup of Bellinger, and injuries to Adrian Gonzalez and Andrew Toles have provided the rookie with ample opportunity, as he caught Yasiel Puig for the team lead in home runs Friday with his eighth. Bellinger is the fastest Dodger to reach eight home runs to start his career (23 games).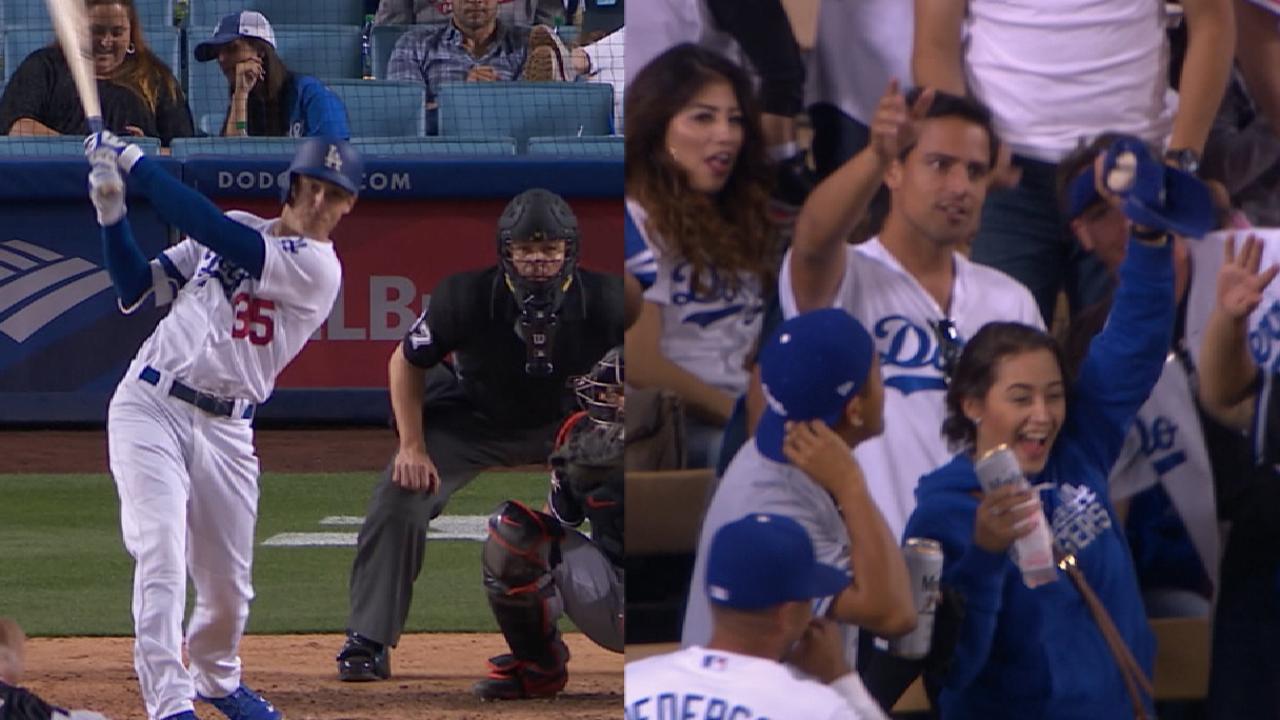 Injuries also put Eibner in position to slug his second home run Friday night, as well as take the A.J. Ramos fastball to the ribs that set in motion the purpose pitch to Giancarlo Stanton by Ross Stripling and the triple ejections that followed a benches-clearing fracas.
Eibner was called up earlier in the day to take the place on the roster of Turner, who went on the disabled list. Eibner is expected to remain only until Logan Forsythe is activated on Tuesday, unless the injury to Puig's back is more severe than originally believed. In six games, Eibner is hitting .308 with two homers.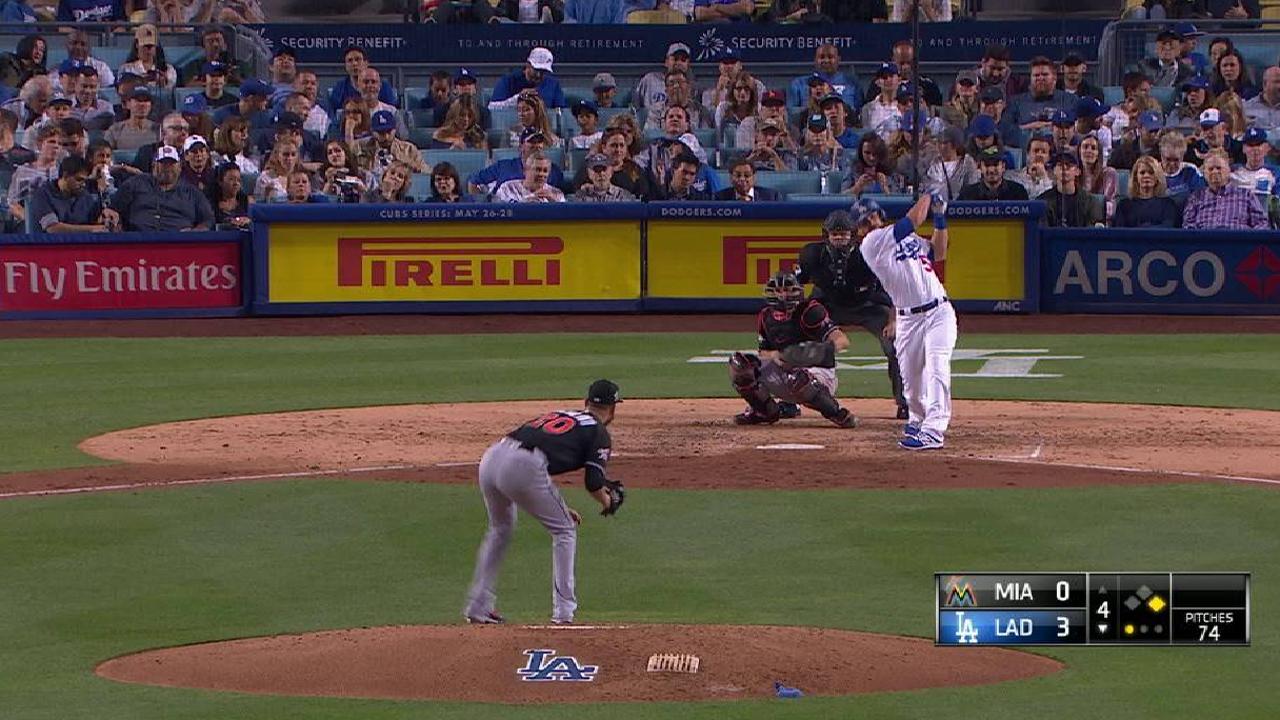 Ken Gurnick has covered the Dodgers for MLB.com since 2001. This story was not subject to the approval of Major League Baseball or its clubs.