Kipnis, Edwin show signs of heating up
Tribe sluggers hit momentum-changing HRs in Houston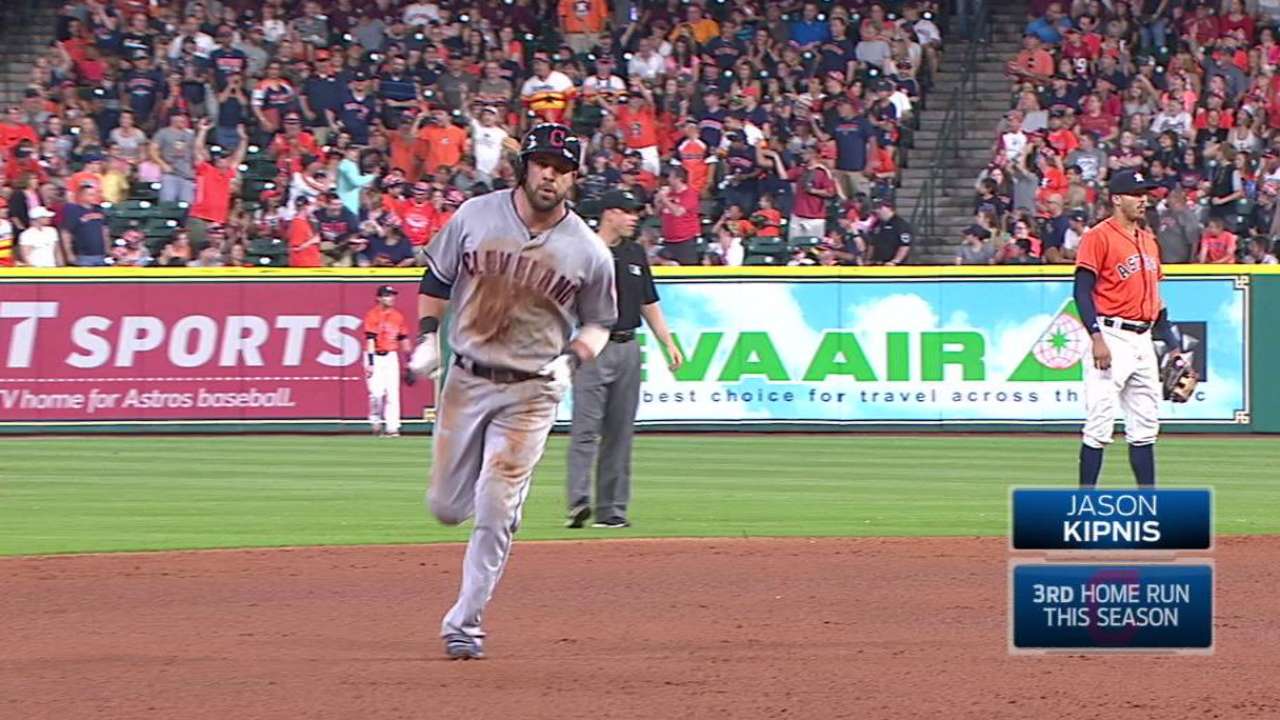 Kipnis, who began the season on the disabled list with a right shoulder strain, entered Friday hitting .205 with two home runs. Encarnacion, who signed a three-contract with Cleveland in January after hitting at least 34 home runs in each of the last five seasons, entered the game hitting .203 with six home runs.
Indians manager Terry Francona is hoping Friday's production will become more frequent as the Tribe remains in the thick of the American League Central race.
• Cast your Esurance All-Star ballot for #ASGWorthy players
"When you have your leadoff hitter [Kipnis] and cleanup hitter [Encarnacion, the No. 5 hitter Friday] starting to heat up, generally the guys around them get better, too," Francona said.
Encarnacion's two-run homer in the top of the fourth tied the game, 2-2. An inning later, Kipnis' leadoff homer staked Trevor Bauer to a 3-2 lead.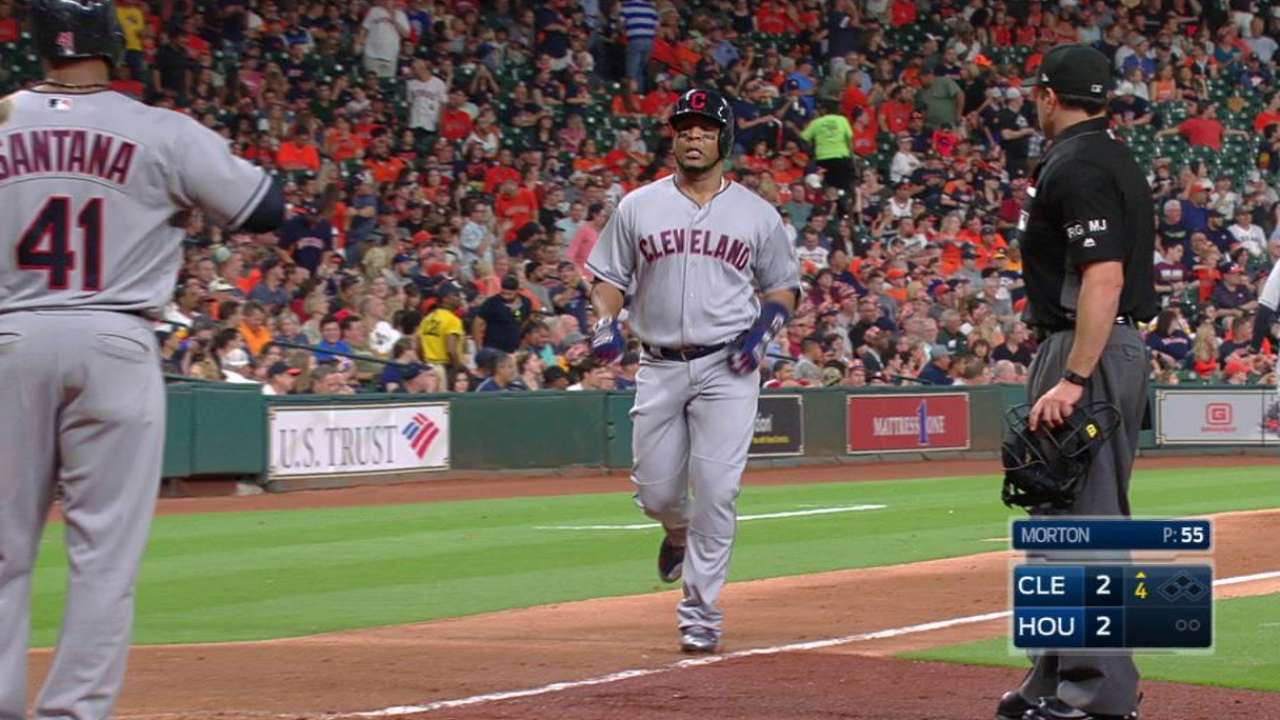 "Everybody here is waiting to find that moment where they can get their timing right and do what we can do to help the team like we did today," Encarnacion said.
Kipnis went 2-for-5, with a single in the third inning.
"Kip's been one of our best players," Francona said. "He didn't have a lot of at-bats coming in because he was hurt. He's getting closer and closer, he's starting to feel it, and when he hits, he can do some damage, which is good. We've moved him to leadoff and he's done well there."
Encarnacion's homer scored Carlos Santana, who led off with a four-pitch walk. Encarnacion's line drive to left field into the Crawford Boxes left the bat at 100 mph and was projected to travel 356 feet by Statcast™ with a launch angle of 23 degrees.
Kipnis' homer to right-center traveled an estimated 384 feet. It left the bat at 102 mph with a launch angle of 23 degrees.
The homers benefited Bauer, who became the first pitcher to win each of his first seven starts against the Astros.
"Pitching from behind is really tough, so evening the game up, it's easier to go out there and keep attacking," Bauer said. "We had some momentum there, and I went out there and had my shortest inning [11 pitches] of the night.
"When you can stack those two things together, it's good, get our offensive guys back out feeling good. That was a big sequence in the game."
Richard Dean is a contributor to MLB.com based in Houston. This story was not subject to the approval of Major League Baseball or its clubs.