Latest start shows Norris still work in progress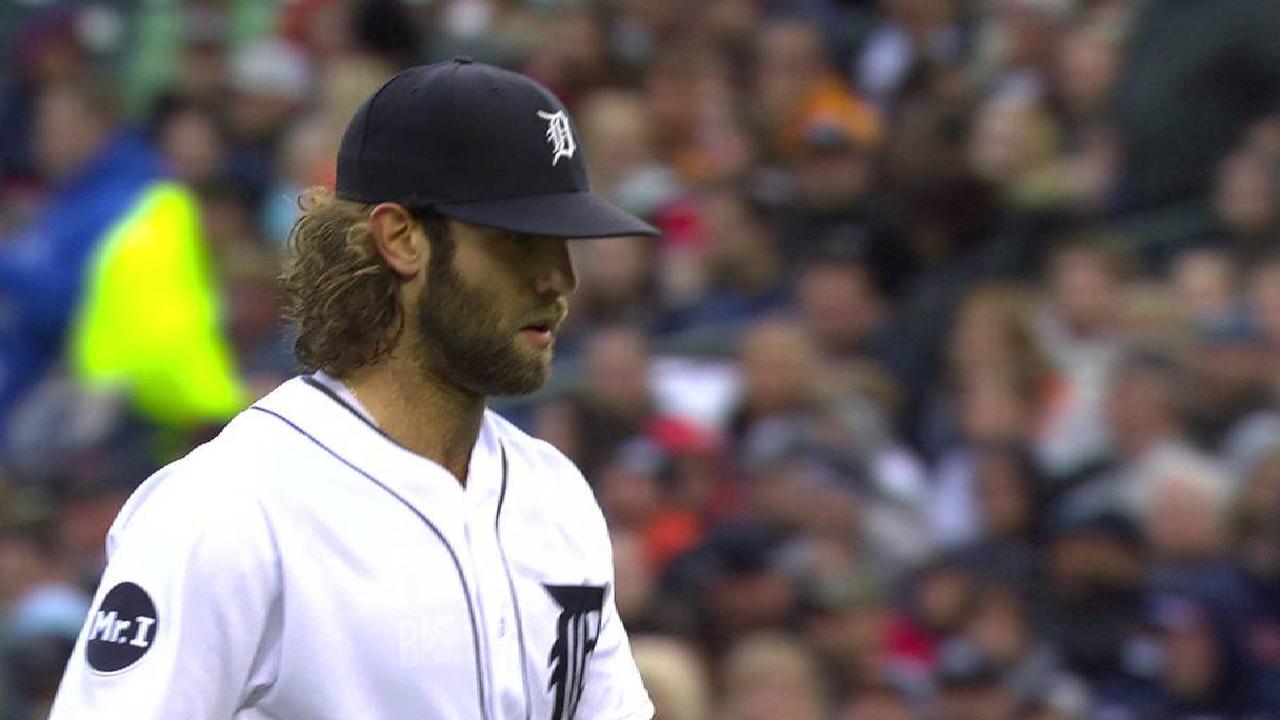 DETROIT -- Daniel Norris showed it all in his 5 2/3 innings for Detroit on Friday. When he half-spun off the mound to retrieve a bunt from Shin-Soo Choo and finished the play by flipping the ball to first from his glove, it was his athleticism. When he tied his season-high mark of eight strikeouts, it was his electric mix of fastballs, sliders and curveballs.
But when Norris hit a batter, walked a pair and gave up two home runs on 2-0 counts, it was his lack of command that continued to show how the 24-year-old lefty is not a finished product.
"Just something in my release point," Norris said after Friday's 5-3 loss to the Rangers. "I kind of lost it. Seems like that's been at least a span of two, three batters every start."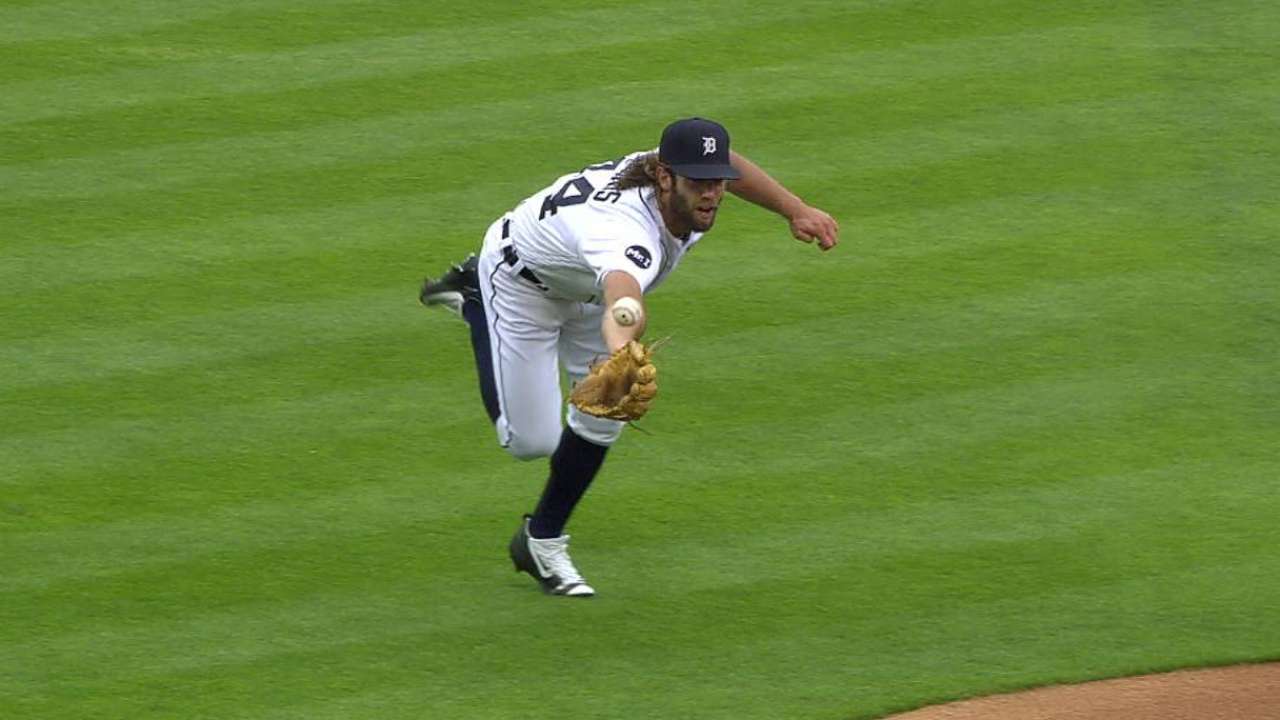 In the first two innings, Norris tossed 27 pitches and gave up one hit while striking out two. The third is what he looks back on as the turning point of his start and the height of his frustration.
With one on and one out, Norris dealt a five-pitch walk and hit Choo to load the bases. That brought up Elvis Andrus, who fouled three pitches to work the count full before Norris lost him on an 89-mph fastball, his slowest of the night.
"I'm not overly concerned with the home runs," Tigers manager Brad Ausmus said. "It's more about the command. He lost command that one inning. He was guiding the ball, aiming the ball."
Norris said his lack of command during the third inning was a "mental thing," and the only way to work on it is being out there on the mound during a game. Though he surrendered two homers in the following three innings and finished with seven hits and five earned runs allowed, Norris was most concerned with what happened in the third.
"Those are the ones I can live with," Norris said of the home runs. "But the ones that are on me, as far as walking a run in and whatnot, that's what keeps me up at night."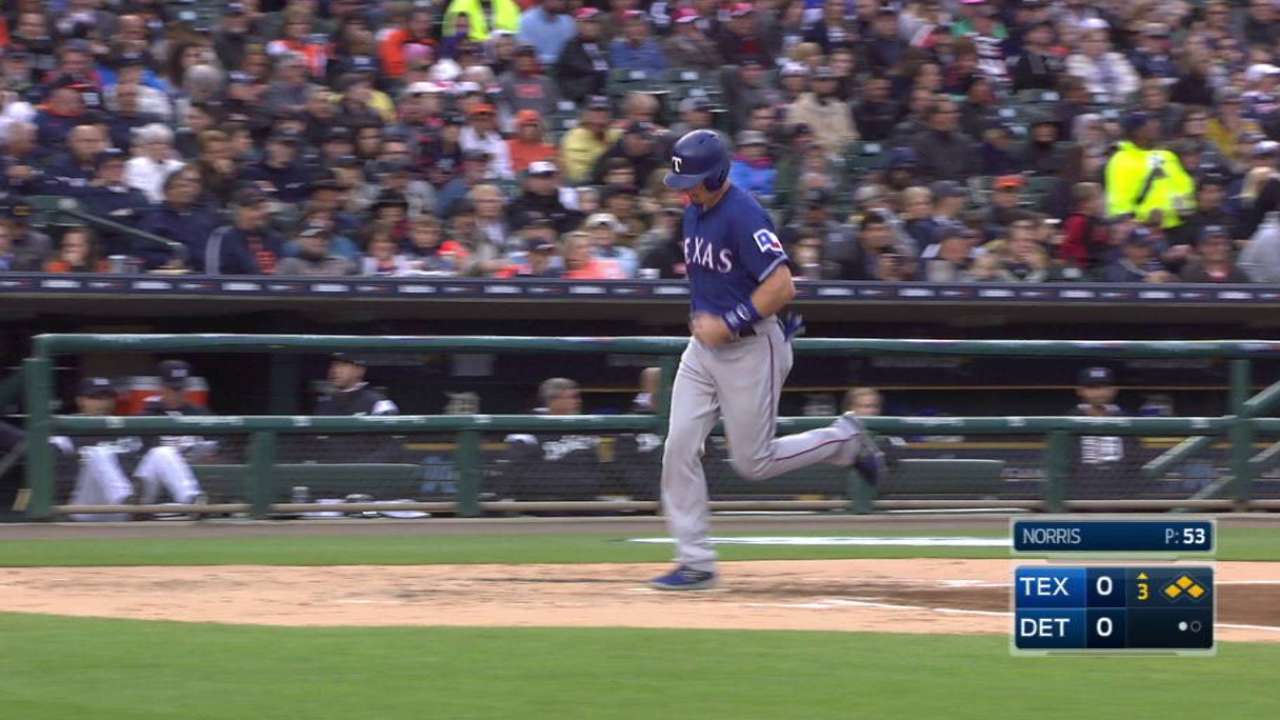 Ausmus was quick to defend Norris, speaking about how good his pitches are when they're located and the fact that he's still young. He said Norris will learn to pace himself as he gets older and learn to "take a little bit of the bull out of the china shop."
The most positive note for Norris was the strikeout total. He used four fastballs, three sliders and a changeup to punch out five different Rangers. After Mike Napoli led off the fourth with a solo homer, Norris came back to strike out the next three batters in order.
"At some point, I think Daniel will rein it in, he'll harness the emotions, he'll have a consistent delivery and release point and he'll be a dominant pitcher," Ausmus said. "Because his raw stuff is dominant. Obviously we want to see it right away. I'd love if it happened tomorrow."
Jordan Horrobin is a reporter for MLB.com based in Detroit. This story was not subject to the approval of Major League Baseball or its clubs.