Scherzer brings heat to Atlanta on MLB.TV
Indians resume set in Houston; Rockies look to keep rolling vs. Reds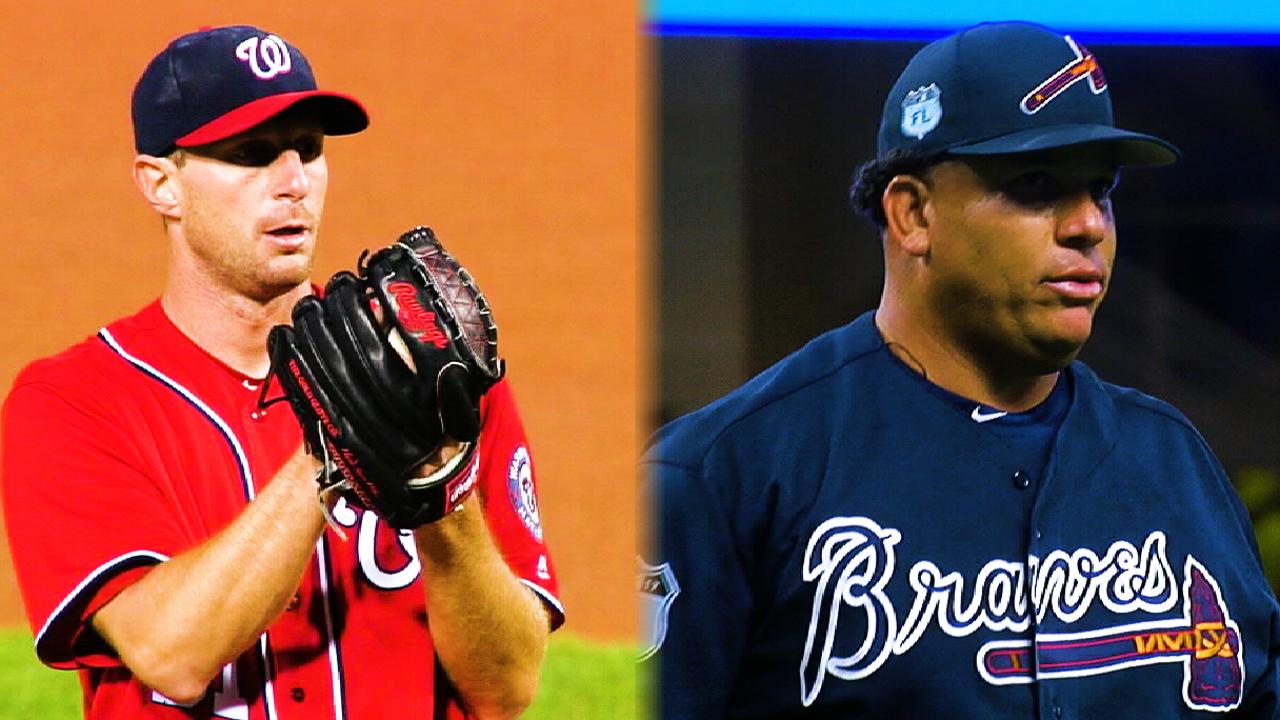 Reigning National League Cy Young Award winner Max Scherzer will look to keep piling up the strikeouts as he leads the NL East-leading Nationals against the Braves today in Atlanta.
Scherzer (4-2, 2.80 ERA) has struck out 30 in his last three starts -- he's second in the NL with 70 on the season -- and his mission will be to get Washington back on track after a 7-4 loss in the series opener on Friday.
It'll be Scherzer against the seemingly ageless Bartolo Colon (2-4, 6.80), 43, at SunTrust Park. The Atlanta offense, now minus star first baseman Freddie Freeman -- who's expected to miss 10 weeks with a fractured left wrist after being hit by a pitch Wednesday -- will try to pick up Colon, who has surrendered 34 runs this season.
You can see the matchup on MLB.TV.
MLB.TV Premium is available for $112.99 yearly or $24.99 monthly, with nearly two dozen features for subscribers to access and interact with live out-of-market Major League Baseball games at 60 frames per second on any of the more than 400 supported devices. MLB.TV single team subscriptions are also available at $87.49 yearly.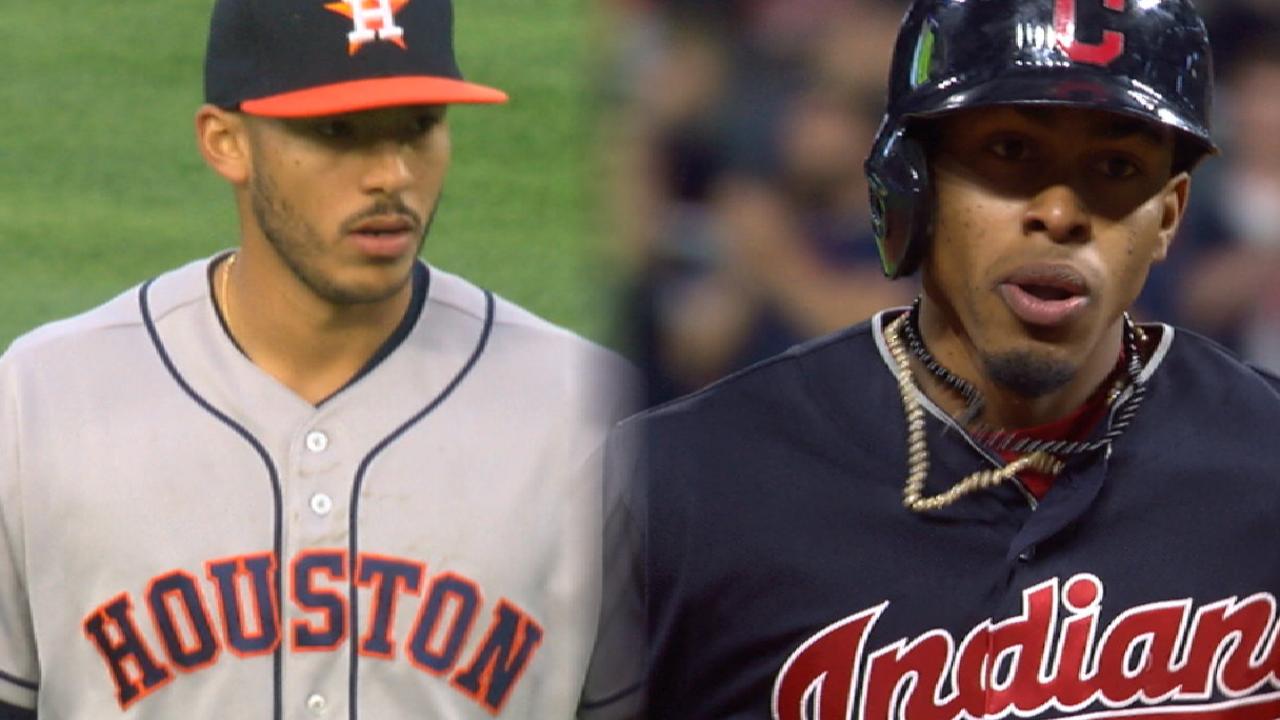 Here's what else to watch for throughout the night (all times ET):
October Preview? Round 5: CLE@HOU, 4:10 p.m.
Two of baseball's elite young players, Francisco Lindor and Carlos Correa, meet again tonight for the second in a three-game tilt as the Astros host the Indians at Minute Maid Park. The shortstops, who steered Team Puerto Rico to a second-place finish in this year's World Baseball Classic, each represent an American League postseason favorite in today's MLB.TV Free Game of the Day.
Mike Clevinger (1-1, 2.61) makes his third start in place of injured Cleveland ace Corey Kluber, while a struggling Mike Fiers (1-1, 5.75) tries to stick around on the mound for Houston -- in seven starts this year, he's completed six innings only twice.
The surging Astros are riding high in the month of May. The Tribe hasn't had such luck, but it did fight its way to a series win over the Astros in their last meeting at Progressive Field in April, coming out on top in two of three nail-biters. And both teams hope for hot players -- the Indians' Jason Kipnis and the Astros' George Springer -- to continue their success at the plate.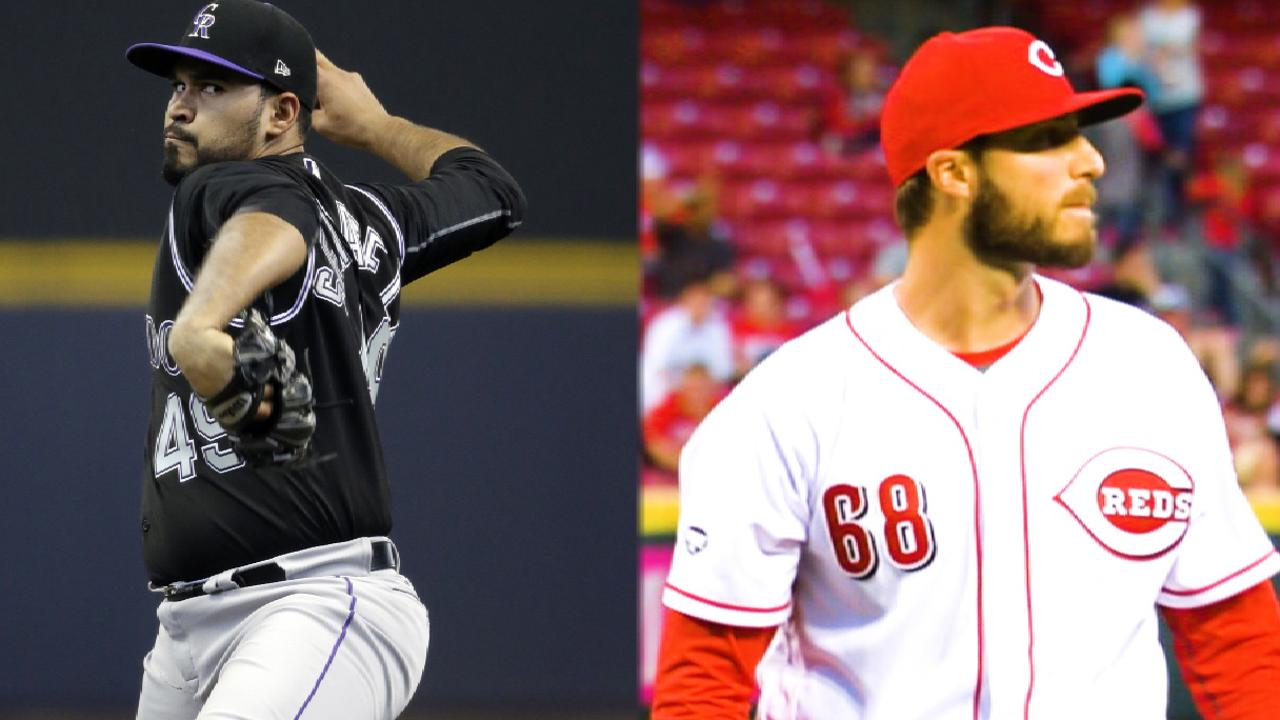 Surging Rockies, slumping Reds face off in Cincy: COL@CIN, 4:10 p.m.
The Rockies enter today's action perched atop the NL West with the league's best record, at 27-16. Colorado also has the best road record in the NL, at 14-6. With each win early in the season, Bud Black's club is proving its best start in franchise history is no fluke.
After taking the series opener against the Reds on Friday, 12-6, the Rockies will send rookie right-hander Antonio Senzatela (6-1, 3.31 ERA) to the hill at Great American Ball Park. Senzatela has inserted himself into the early Rookie of the Year conversation with a stellar start to his career.
The Reds will counter with right-hander Tim Adleman (2-2, 5.27 ERA), who hopes to put Cincinnati in a position to snap a seven-game losing streak. Adleman has been far better at home than on the road this season -- in four appearances (three starts) at Great American Ball Park, he has a 3.43 ERA; on the road, his ERA is 11.37 in two starts.
Adleman will face a Rockies lineup that pounded out 16 hits on Friday, including four doubles and two homers.
Megan Zahneis and Manny Randhawa are reporters for MLB.com. This story was not subject to the approval of Major League Baseball or its clubs.