Bonilla runs into trouble after hit-by-pitch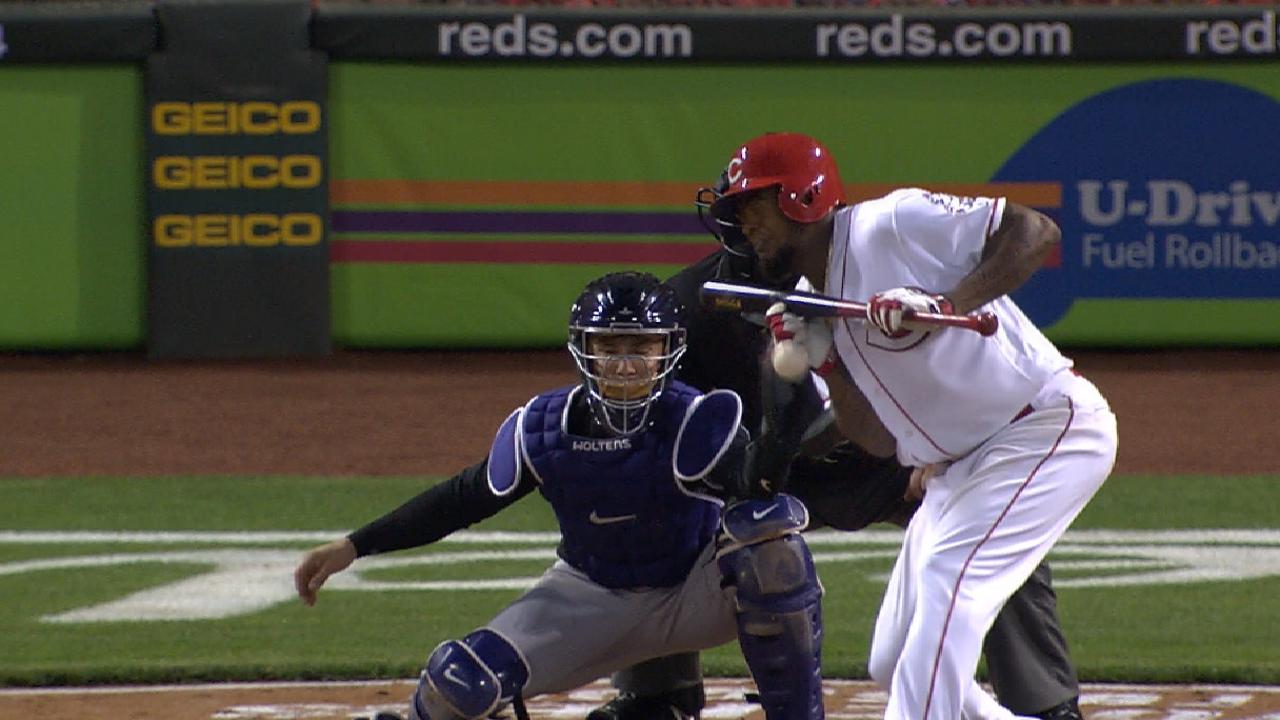 CINCINNATI -- Five straight games of his starting pitchers not being able to go more than five innings entering Friday had Reds manager Bryan Price in one of his biggest binds of the season. Price desperately needed starter Lisalverto Bonilla to go seven innings vs. the Rockies.
Bonilla could not get that deep, and reliever Wandy Peralta couldn't bail him out in the sixth inning either. It all culminated in an eight-run run rally during the Reds' 12-6 loss.
"I understood that I had to go deep in the game," Bonilla said via translator Julio Morillo.
Bonilla had recovered somewhat after a two-run first inning with four straight scoreless innings and had 92 pitches through five.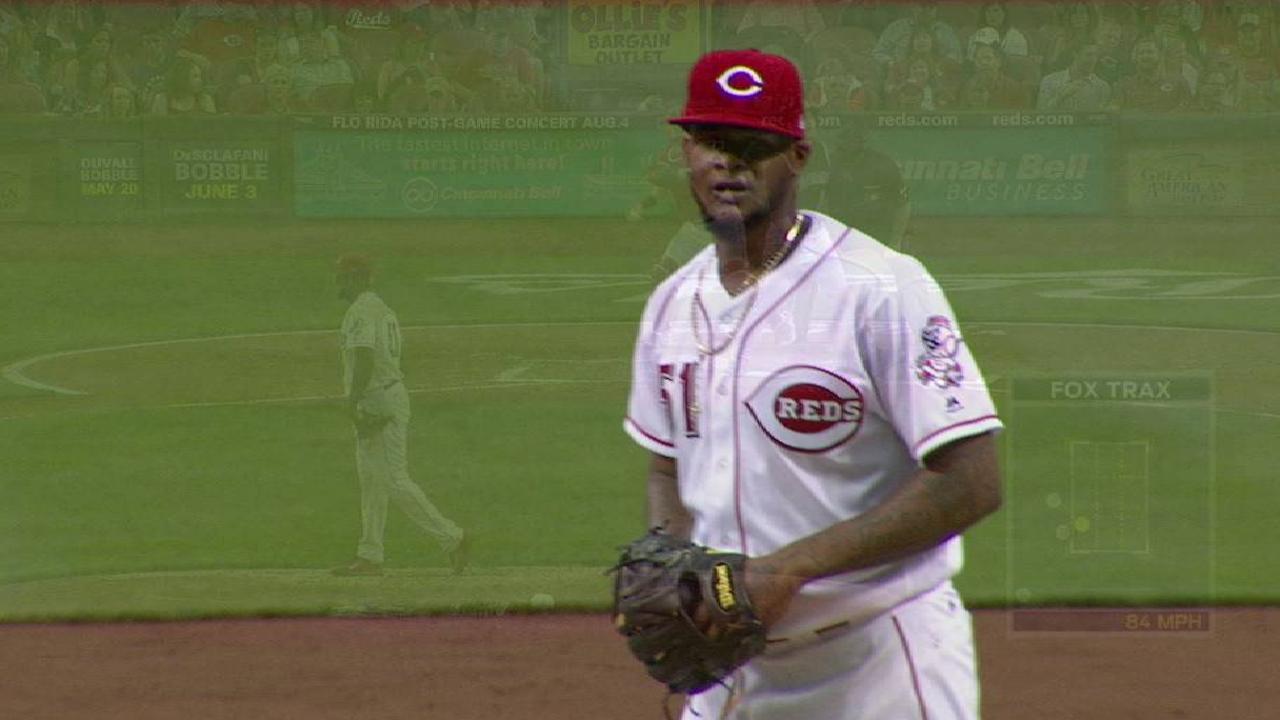 In the bottom of the fifth while trying to bunt, however, he was hit on his right pitching hand by a Tyler Anderson fastball.
Able to take first base, Bonilla stayed in the game after being looked over by head trainer Steve Baumann and Price. Then, he returned for the top of the sixth and ran into immediate trouble. Following a single and a double, Alexi Amarista lifted a 2-1 changeup for a three-run homer that made it a 5-1 game.
"It didn't look like he was out throwing balls all over the place after that. [But] it didn't make matters better that he was hit in the hand," Price said.
"I don't want to make an excuse but it kind of hurt when I went back," said Bonilla, who was charged with six earned runs over 5 1/3 innings. "I just threw that pitch, the changeup, and it stayed flat over the plate. I made a mistake."
A bunt single by Tony Wolters was next, and after a sacrifice bunt by Anderson, Bonilla was replaced by Peralta. In a rare night of struggles for Peralta, who entered with a 1.06 ERA, the wheels came off for Cincinnati. Peralta gave up four earned runs to tie a career high and five hits on 43 pitches -- also his most ever in the big leagues.
The next big blow was Nolan Arenado's two-run homer as Colorado sent 14 batters to the plate against Bonilla and Peralta.
"It's one of those days where Wandy didn't have it, and I left him out there to throw over 40 pitches, and that's a disgrace on my part for me to do that," Price said. "But we have some limitations. He needed to get through that inning. When he went out there, I thought maybe [he could] get through the sixth and throw the seventh, and it just wasn't his night."
The Reds' rotation is 0-6 with an 8.18 ERA during the seven-game losing streak while the bullpen has worked 31 1/3 innings. Long man Robert Stephenson wasn't available after working Thursday. Drew Storen pitched the previous two games and Price was trying to stay away from using up the rest of his bullpen. Had his lineup not closed the gap, position player Scooter Gennett would have been summoned to pitch.
"I can't bring a position player into a 10-6 game, that's a disgrace," Price said. "So it was the right thing to do to bring Austin Brice in, but he's no closer to being fresh tomorrow now because of it. We either need a tremendous start or we need another pitcher or two in our bullpen. It's not right to run Michael Lorenzen and Raisel Iglesias out into games where you're behind or to leave Peralta out there for 45 pitches. That just shouldn't happen, but it's kind of the state of affairs that we're in."
Mark Sheldon has covered the Reds for MLB.com since 2006, and previously covered the Twins from 2001-05. Follow him on Twitter @m_sheldon and Facebook and listen to his podcast. This story was not subject to the approval of Major League Baseball or its clubs.