Leury gets start off to rest bruised elbow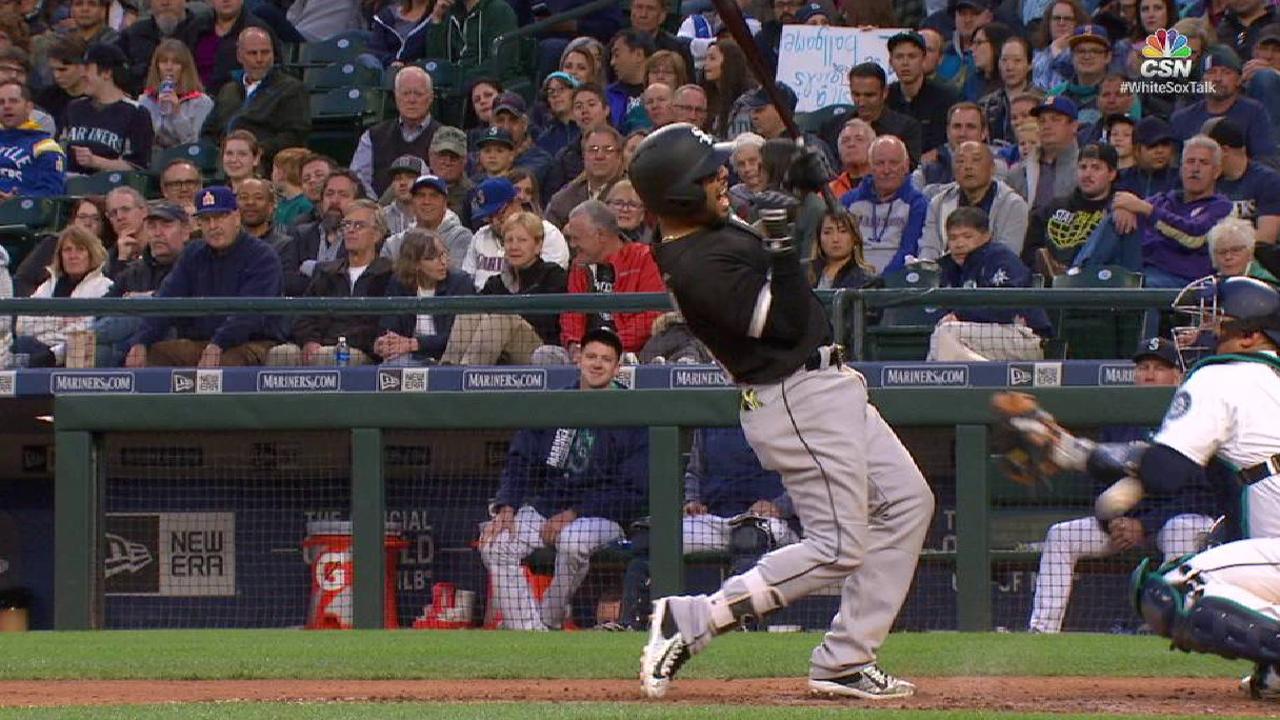 SEATTLE -- White Sox center fielder Leury Garcia's left elbow was bandaged with ice on Friday, an unwelcome memento from the White Sox's 5-4 loss to Mariners on Thursday, when he came out of the game after being hit in the elbow by a pitch.
Garcia got the start off Friday in Seattle as a precaution -- Willy Garcia took his spot in center field -- but entered the game as a pinch-runner in the 10th inning and scored the go-ahead run in a 2-1 win.
"Yeah, when I got hit, I thought it would be worse," Garcia said before the game. "But today, after the treatment, nothing bad."
Garcia took batting practice before Friday's game to see how the elbow responded. Manager Rick Renteria was going to be cautious with his center fielder.
But Renteria noted that the ball that hit the switch-hitting Garcia on his throwing elbow was another factor in letting him sit Friday.
"Guys who throw right-handed and hit lefty, I was wanting them to wear a pad, because if they get hit, it's a double whammy," Renteria said. "Hopefully, he'll be OK, though."
Garcia has been hit four times this season, and took an Albert Pujols line drive off the face on Tuesday night in a 7-6 loss to the L.A. Angels.
"Yeah, like four or five times so far," he said. "So I hope, no mas. No more."
Worth noting
• Reliever Nate Jones took a step toward returning to the active roster after a 24-pitch pitch bullpen session Friday, his second bullpen since being placed on the 10-day disabled list on May 4 with nerve inflammation in his right elbow. Jones was 1-0 with a 2.31 ERA in 11 2/3 innings this season at the time of his injury.
"Knock on wood, I haven't had a setback or a slow down yet," Jones said. "Accomplish that task each day, and today, it happened to be a bullpen."
Jones added that he probably was one or two such workouts away from possibly working a simulated game.
"There's no reason for me to come back not feeling good," Jones said, "and go through it all over again."
Rob Shore is a contributor to MLB.com based in Seattle. This story was not subject to the approval of Major League Baseball or its clubs.