Top 5 defining moments of Collins' Mets tenure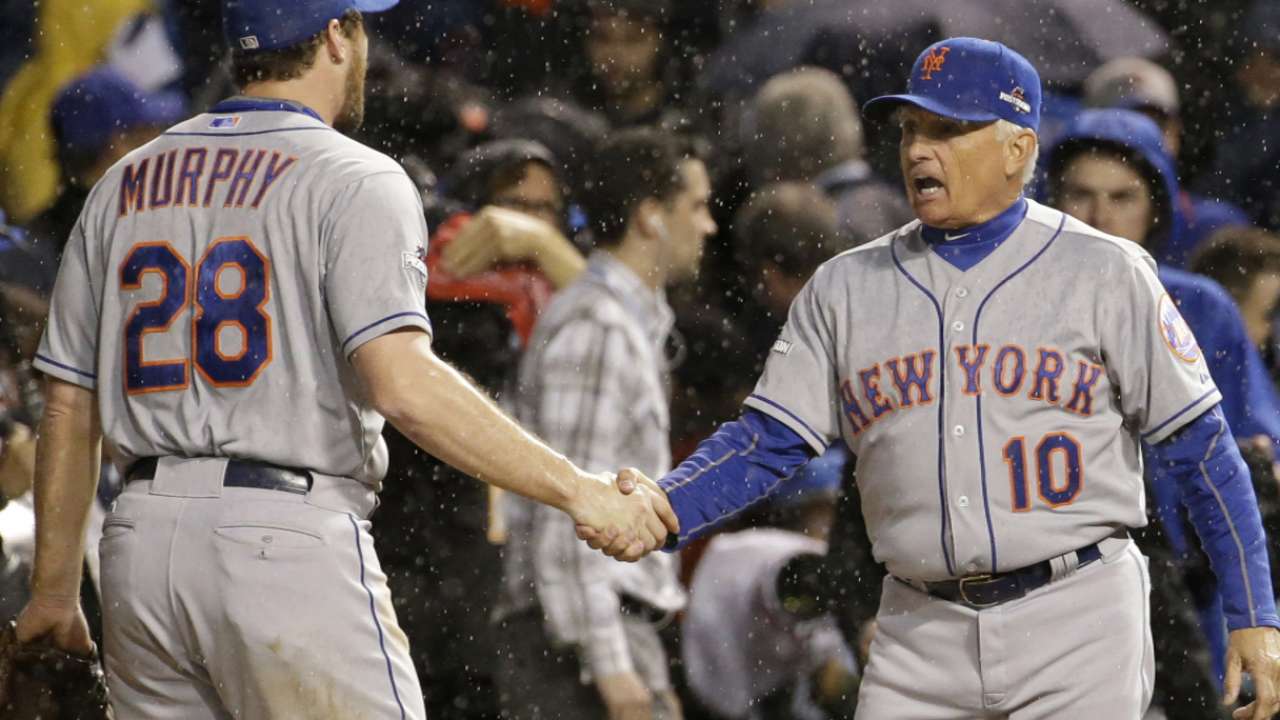 NEW YORK -- The longest managerial tenure in Mets history did not unfold without its share of defining moments. As Terry Collins matches Davey Johnson with his 1,012th game as Mets manager on Friday night, and surpasses him with his 1,013th game on Saturday, here is a look back at some of his tenure's most memorable days and nights:
Nov. 23, 2010: "I'm not the evil devil that a lot of people have made me out to be."
The hiring of Collins came as a surprise to many, considering his relative unfamiliarity with the new front office's sabermetric bent. But general manager Sandy Alderson valued Collins' experience at the game's highest level, as well as his differing viewpoints on issues.
In his introductory press conference, Collins began the work of dispelling the hardline reputation he garnered at previous stops in Houston and Anaheim.
"I've learned to mellow a little bit," Collins said. "I love this job. I love the players. But my love for the game itself leads me to want the game played correctly."
Sept. 28, 2011: "When I now walk in that room and say something, they know I'll stand behind it."
With the Mets not expected to contend in his first season at the helm, Collins' most impactful on-field decision did not occur until the season's final day. Jose Reyes entered the afternoon leading Milwaukee's Ryan Braun by a single percentage point for the National League batting title, .336 to .335. When Reyes recorded a hit in his first at-bat, boos rained down as Collins -- citing a pregame request from his shortstop -- removed him to ensure the title.
In tears after the game, Collins described his relationship with Reyes and a desire to make good on his promise.
"If I don't follow [Reyes' request], I could possibly lose the one thing I helped create all summer long in one instance," he said. "And I wasn't going to let that happen."
June 1, 2012: "I wanted this guy to get a no-hitter so bad."
To this day, Collins counts Johan Santana's no-hitter -- the first and only in franchise history -- among the worst moments of his four decades in baseball. Collins allowed Santana, in just his 11th start back from major surgery, to throw 134 pitches in the game. Just 11 weeks later, Santana threw the final pitch of his big league career.
Though it is impossible to draw a scientific correlation between Santana's pitch count that night and the arm injuries that followed, Collins never stopped blaming himself.
"I was very uncomfortable with the whole situation," he said a year later. "Here this guy is and he's facing history ... and at the same token, I saw that pitch count keep rising."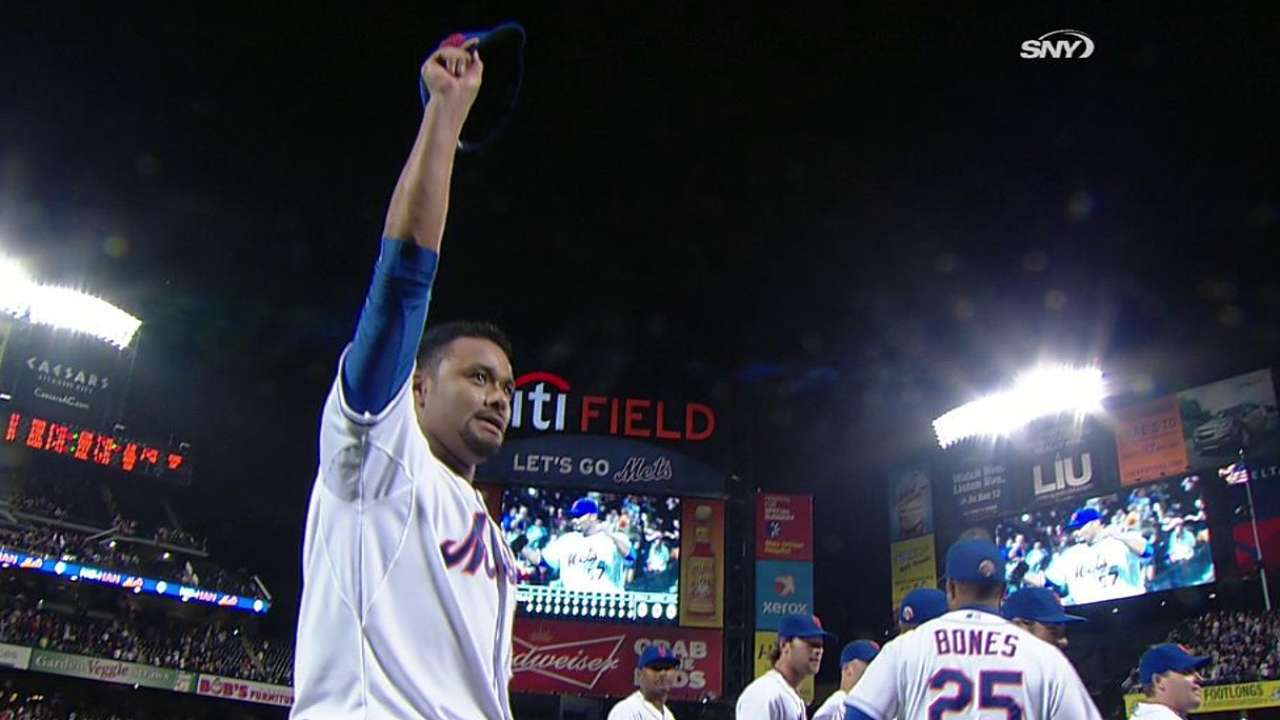 Sept. 26, 2015: "We've waited a long time for this."
Asked this week about his top highlight in seven years as manager, Collins pointed to the night the Mets clinched their first National League East title in nine years. To reach that pinnacle, the Mets shook off deep-rooted early-season struggles, embarking on one of the game's more improbable recent second-half runs.
Collins recalls enjoying the moment in a champagne-soaked visiting clubhouse.
"That was worth all the work and all the other things to know that you finally got to where you wanted to get to," Collins said. "I'll remember that one forever."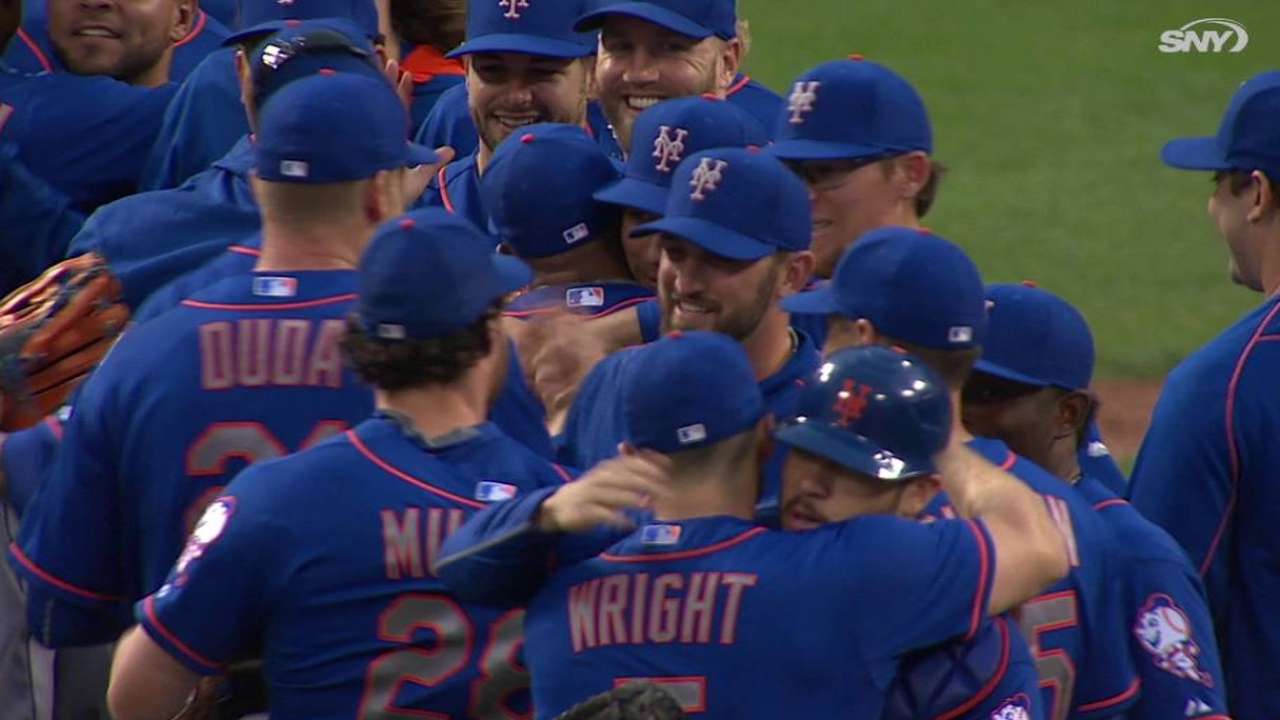 Nov. 1, 2015: "I let my heart get in the way of my gut."
Matt Harvey had just given the Mets eight of the most masterful postseason innings in franchise history when fans at Citi Field began chanting his name, all but begging Collins to send him back out for the ninth inning of World Series Game 5. The manager obliged, immediately regretting his decision when Lorenzo Cain walked, stole second base and scored on Eric Hosmer's double. Moments later, the game-tying run scored when Hosmer dashed home from third and Lucas Duda's throw was wide to the plate.
Though Collins regretted the decision for obvious reasons, he never stopped relishing his first World Series berth in his 44th professional season, the pinnacle -- at least for now -- of his professional career.
Anthony DiComo has covered the Mets for MLB.com since 2008. Follow him on Twitter @AnthonyDiComo and Facebook, and listen to his podcast. This story was not subject to the approval of Major League Baseball or its clubs.