Mazara sits, but will face southpaws in future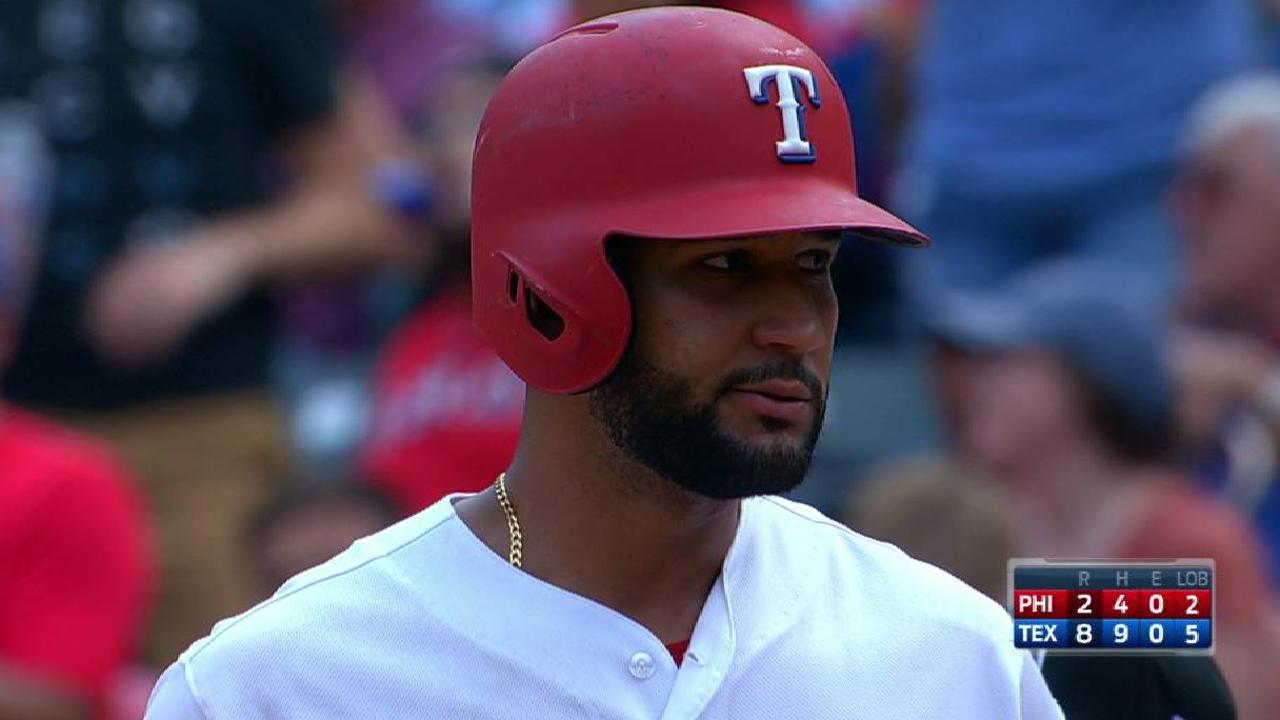 DETROIT -- Rangers outfielder Nomar Mazara took an eight-game hitting streak into Friday's matchup against the Tigers. Manager Jeff Banister still decided not to start him with Detroit left-hander Daniel Norris on the mound.
Mazara is 4-for-28 (.143) off lefties this season. The Rangers could possibly face three more southpaws over the next five games with Matthew Boyd pitching for the Tigers on Sunday and Chris Sale and David Price likely to go for the Red Sox next week in Boston. Banister said Mazara is not going to sit against all three guys.
"We want to keep Mazara going in a good direction," Banister said. "Mazara has been under the weather during a few days in which he was playing. The travel day is part of the equation. He's not sick, he was just a little under the weather. Still, travel day … it can run the body down."
In addition to the eight-game hitting streak, Mazara is batting .333 with a .569 slugging percentage through the first 15 games of May. This comes after a stretch of 11 games when he went 3-for-42.
"Like I said two weeks ago, I'm feeling good," Mazara said. "Things are going to start happening."
Banister did start Joey Gallo against Norris even though he is hitting .133 off left-handers and was 2-for-22 on the last homestand.
"It seems like he is seeing a lot of pitches down and in," Banister said. "They are zeroing in on that target. But there is some patience. He is not chasing. I still think there are going to be some ripples with Joey, but the other night he put four balls in play and didn't get a hit."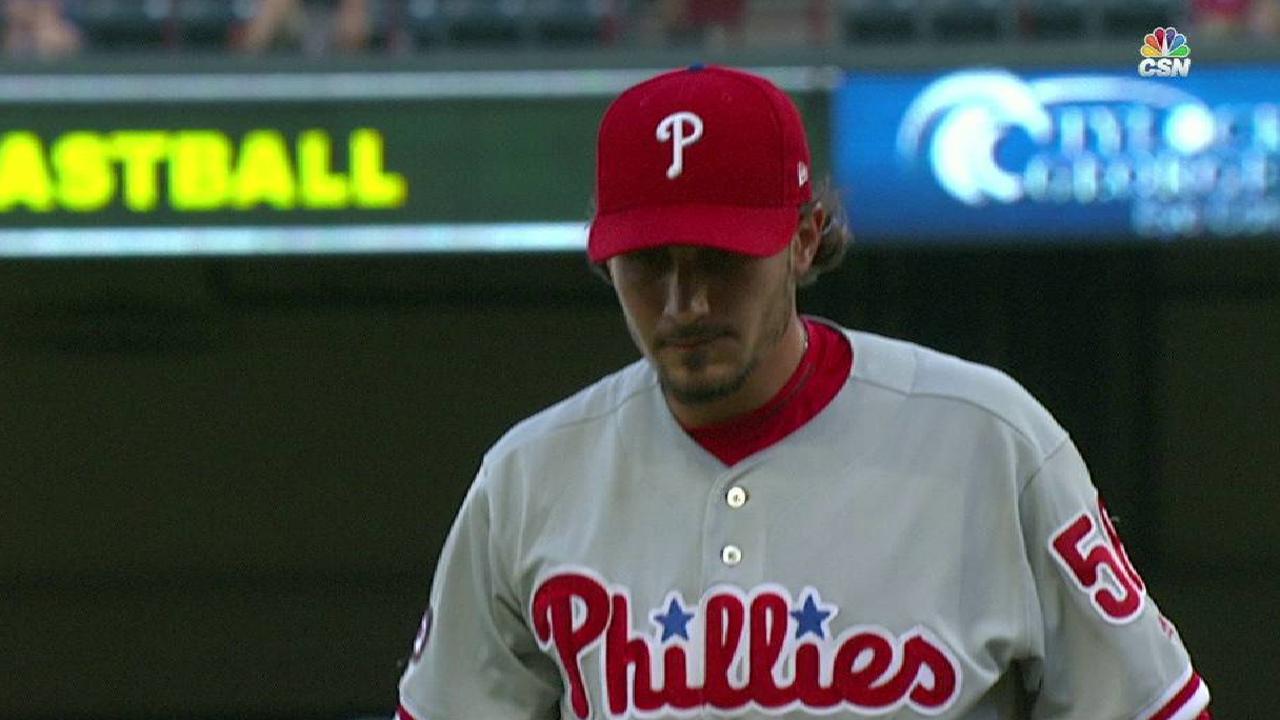 Rangers not gaining on Astros
Texas took a nine-game winning streak into Friday's game with the Tigers, but during it, the club gained only one game on the first-place Astros. The Astros went into Friday having won nine of their last 10.
"We only get to play who is on the schedule," Banister said. "It's still May, the middle of May. I don't think our guys are looking at that right now. I don't know if they look at that at all.
"The only thing we consider is today. We are going to play the Tigers today. It's the only thing on the docket."
Worth noting
• Right-hander Jose Leclerc, who is on the disabled list with a bruised index finger, is not on the road trip. He was scheduled to be examined by a hand specialist on Friday in Dallas.
• Rangers pitchers did not allow a walk in Thursday's 8-4 win for the first time this season. Ryan Rua, however, was caught stealing for the first time in his Major League career. He had gone 12-for-12 before that.
• All nine games on this road trip will be played in the Eastern Time Zone, as well as 19 of the Rangers' next 22 road games. Their first 42 games were played in just three states: Texas, California and Washington.
T.R. Sullivan has covered the Rangers since 1989, and for MLB.com since 2006. Follow him on Twitter @Sullivan_Ranger and listen to his podcast. This story was not subject to the approval of Major League Baseball or its clubs.