Swanson heating up, does it all vs. Nats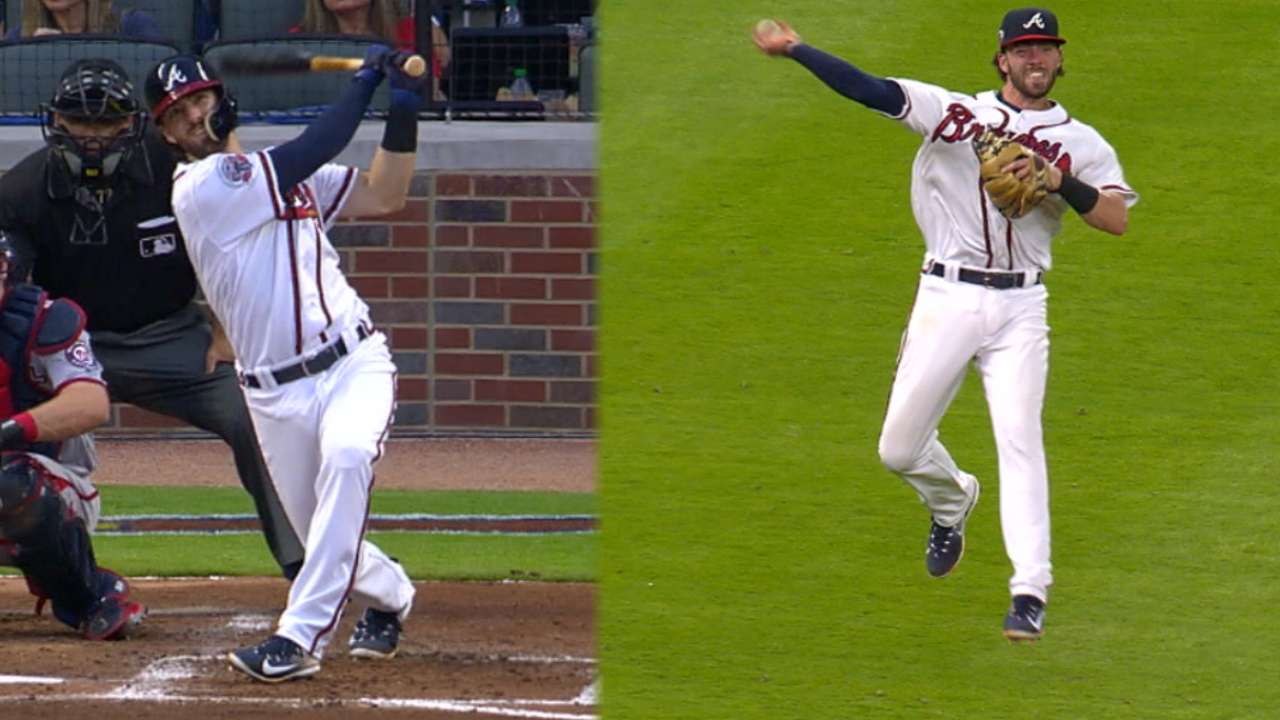 ATLANTA -- Dansby Swanson remains far from where he wants to eventually be from an offensive perspective. But courtesy of the three multi-hit games he has recorded this week, the Braves shortstop can at least gain comfort in the fact he is also far from where he was just a month ago.
Providing another glimpse of the value he can provide with both his glove and bat, Swanson left his mark on the Braves' 7-4 win over the Nationals on Friday night at SunTrust Park. The rookie sparked Atlanta's offense with a second-inning homer and bounced back from a third-inning miscue to complete a fifth-inning defensive gem that influenced the smile he was sporting long after the game was over.
"It was good. He has been working hard, and his game has come a long way since the beginning of the year," Braves manager Brian Snitker said. "He is doing fine, and that's good because we know what he is defensively, and now his offense is getting a lot of confidence going."
Swanson highlighted his third multi-hit game within a five-game span with his second-inning home run off Gio Gonzalez, then capped it with a hustle double in the fifth inning. He reached safely in each of his four plate appearances and exited the game with his batting average above the Mendoza line for the first time this season.
It's not like Swanson will carry his current .201 batting average like a badge of honor, but he was hitting just .125 on April 21. The 23-year-old suburban Atlanta native has slashed .333/.413/.538 while hitting safely in 10 of his past 11 games.
"It's one of those things where you just put your head down and keep working, and hopefully the results will come," Swanson said.
After giving the Braves a 2-0 lead with his homer, Swanson committed one of the miscues that allowed the Nationals to tally three runs in the third. His aggressive attempt to barehand speedy Trea Turner's soft chopper up the middle resulted in a whiff that allowed Michael Taylor to score from second base.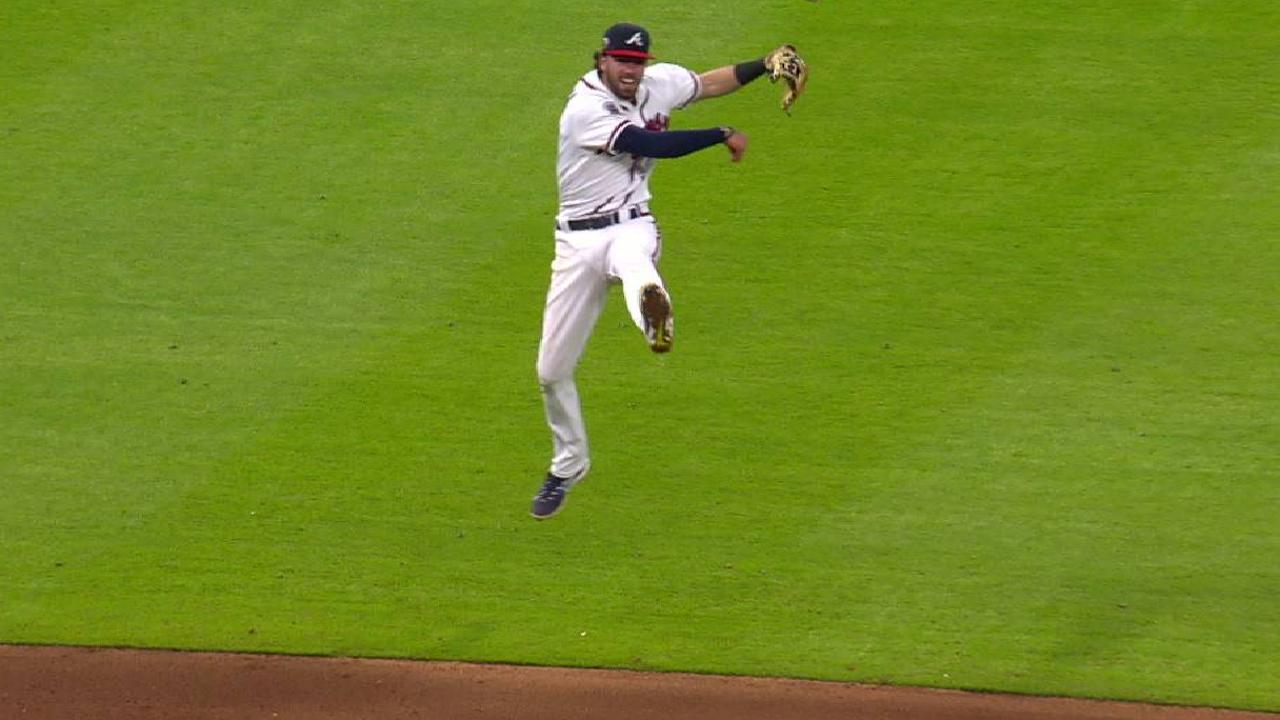 Two innings later, Swanson ranged to his right, went deep in the hole and secured Jayson Werth's grounder before making a leaping throw that resulted in the first out in the fifth. This sparkling out proved to be quite valuable when Daniel Murphy followed Ryan Zimmerman's two-out walk with a double.
"That's one of my favorite [kind of plays] really," Swanson said. "I work on it in batting practice. [Snitker] will hit me some out there, because I think it happens more than people think. So you have to be prepared for stuff like that. Yeah, it felt good."
Mark Bowman has covered the Braves for MLB.com since 2001. This story was not subject to the approval of Major League Baseball or its clubs.