Machado takes unscheduled off-day in stride
Third baseman back in lineup Friday after sitting Thursday with sore finger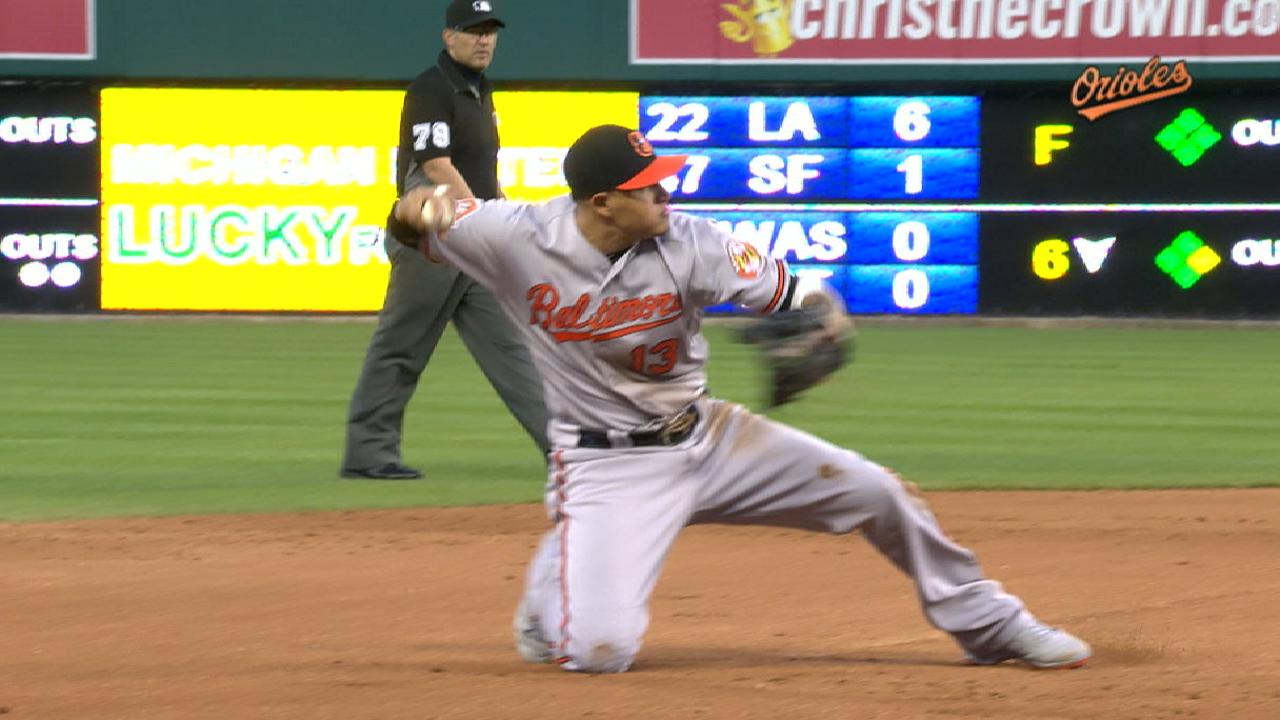 BALTIMORE -- Manny Machado joked several times on Friday afternoon that he was benched from Thursday's game. In reality, the third baseman -- who was in good spirits -- is battling a sore index finger that improved enough for Machado to take the field Friday.
"It's not a big deal; that's normal stuff. That's normal baseball," Machado said, of the discomfort he felt from hitting a couple balls. "It's just part of the game. I don't think that's one of the reasons why. I could have played. I just got benched."
Machado struck out looking to end Wednesday's game in a call by first-base umpire CB Bucknor that caused the third baseman to throw his helmet in anger. Machado was absent from Thursday's game, with Bucknor behind the plate, a reason that certainly made it easier to give him a day off.
Machado did see the field some however, as he came out to warm up the pitchers for a few innings. Orioles manager Buck Showalter, who waited until the early evening to post the lineup, also noted that Machado was in much better spirits.
"Today, I feel good," Machado said. "And glad to get back on the horse.
"That was the first time I've ever been on the bench [and not suspended or on the DL], It was weird."
Machado went 0-for-4 with a walk in Friday's 10-inning, 5-3 win against the Blue Jays.
Brittany Ghiroli has covered the Orioles for MLB.com since 2010. Read her blog, Britt's Bird Watch, follow her on Facebook and Twitter @britt_ghiroli, and listen to her podcast. This story was not subject to the approval of Major League Baseball or its clubs.