Rangers ask Martinez to deliver 10th straight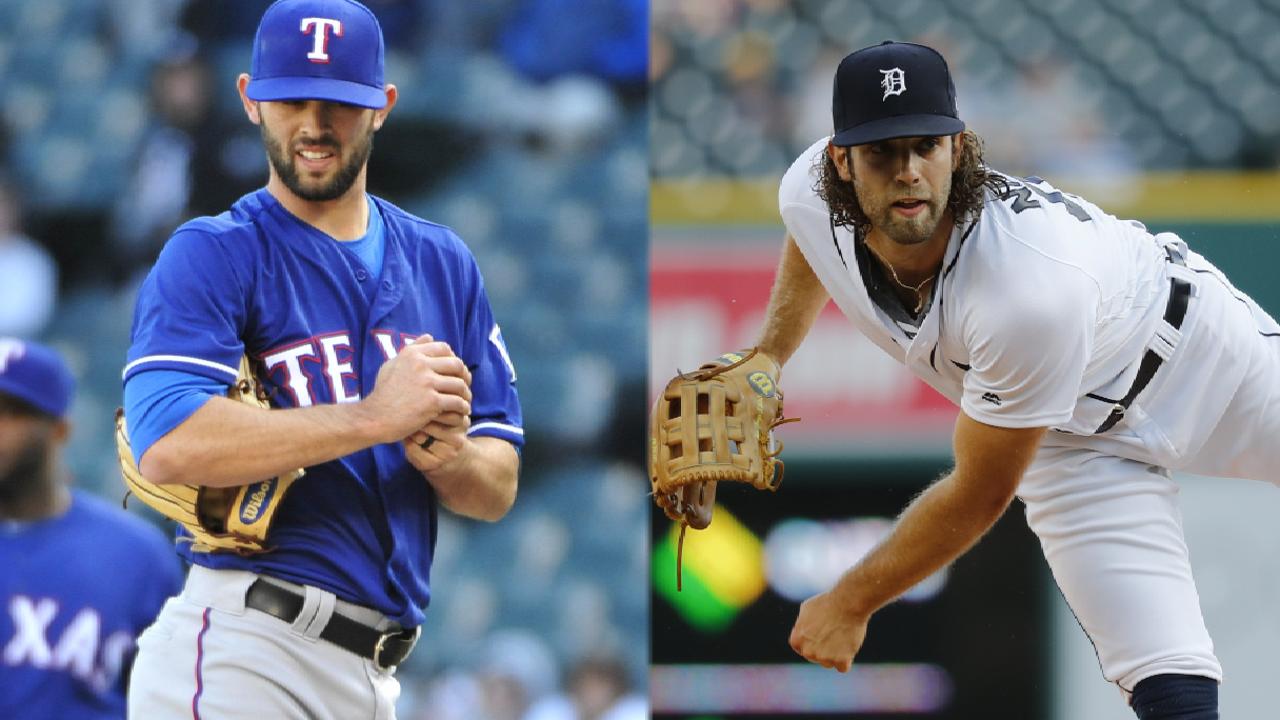 After wrapping up a flawless eight-game homestand with their ninth consecutive victory, the Rangers will look to keep their streak going when right-hander Nick Martinez faces Daniel Norris and the Tigers in the first of three at Comerica Park in Detroit on Friday night.
Martinez is 0-2 with a 5.04 ERA in five starts this year, and he'll be aiming for his first win of the year against a Tigers team that could be without slugging first baseman Miguel Cabrera, who was scratched from Wednesday's win over the Orioles with a Grade 1 left oblique strain.
"I'm just going to go about preparing myself for who's going to be ready, for who's going to be in the lineup and go about my game plan that way," Martinez said. "If he's in the lineup, then we'll prepare for it. If he's not in the lineup, then he's not in the lineup."
Norris is 2-2 with a 4.34 ERA in seven starts this year. He's walked at least two batters in each of his outings, and he has completed six innings just once in his last five starts.
Martinez is winless in his last 11 starts, going back to Aug. 5, 2015, tied for the fourth-longest streak among Major League starters. He's allowed an average of 1.8 walks per nine innings, nearly half his career average of 3.4 per nine innings.
Things to know about this game
• Neither pitcher has faced a batter on the opposing team more than five times. Mike Napoli has five at-bats against Norris with one hit, while Nicholas Castellanos has faced Martinez five times, recording two hits.
• Ian Kinsler, who was traded from the Rangers to the Tigers in 2013, has hit .349 against his old team, tied for his fourth-highest average against any opponent.
• Martinez is 1-1 with a 4.82 ERA in three appearances -- two starts -- against the Tigers in his career. Norris' shortest career outing came in his only appearance against the Rangers, on Sept. 29, 2015. He lasted just 1 2/3 innings, giving up five hits and six runs, just two of which were earned.
Sam Butler is a reporter for MLB.com based in Arlington. This story was not subject to the approval of Major League Baseball or its clubs.