A-Rod joins FS1 team for Yanks-Royals finale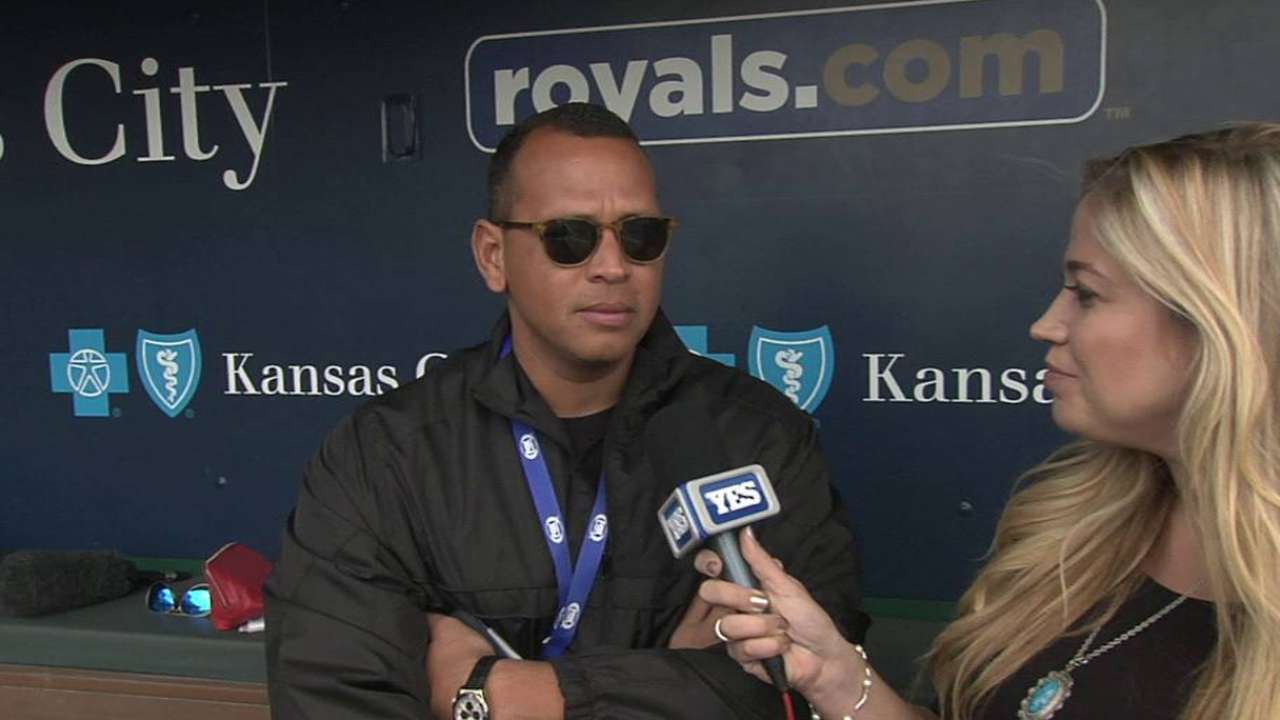 KANSAS CITY -- The Yankees will be critiqued on Thursday by an analyst who knows them pretty well. Alex Rodriguez will be on the FOX Sports 1 broadcast for the series finale against the Royals at 8:15 p.m. ET. Fans can also watch it live on MLB.TV.
"That will be kind of strange," Yankees manager Joe Girardi said on Wednesday. "I get a chance to talk about it pregame and talk to him about the team. It means I'm getting old."
Girardi has dabbled in broadcasting when he wasn't managing a club.
"I think the biggest thing as a broadcaster is you have to tell the story through your eyes," Girardi said. "Don't be something that you're not. The way you understood the game is the way you can tell the story the best.
"Broadcasting is totally different. I think it is a wonderful job. The game looks different when you are up top. You [the media] see movement better than we do. I actually appreciated the view. It's a totally different perspective."
Asked how a television analyst can be informational without being critical, Girardi replied: "I think you can point things out without being too critical. Telling the story where 'you know what, there might have been a better way.' The thing about broadcasting, too, is you have the fortunes of hindsight in a sense. As a player, when you are making a split-second decision, you don't have that. So, I always tried to be respectful. How did I know my way would work out better than theirs? It might have worked out worse. I think that's the difference."
Robert Falkoff is a contributor to MLB.com based in Kansas City. This story was not subject to the approval of Major League Baseball or its clubs.