Bell's slider a pleasant surprise for Tigers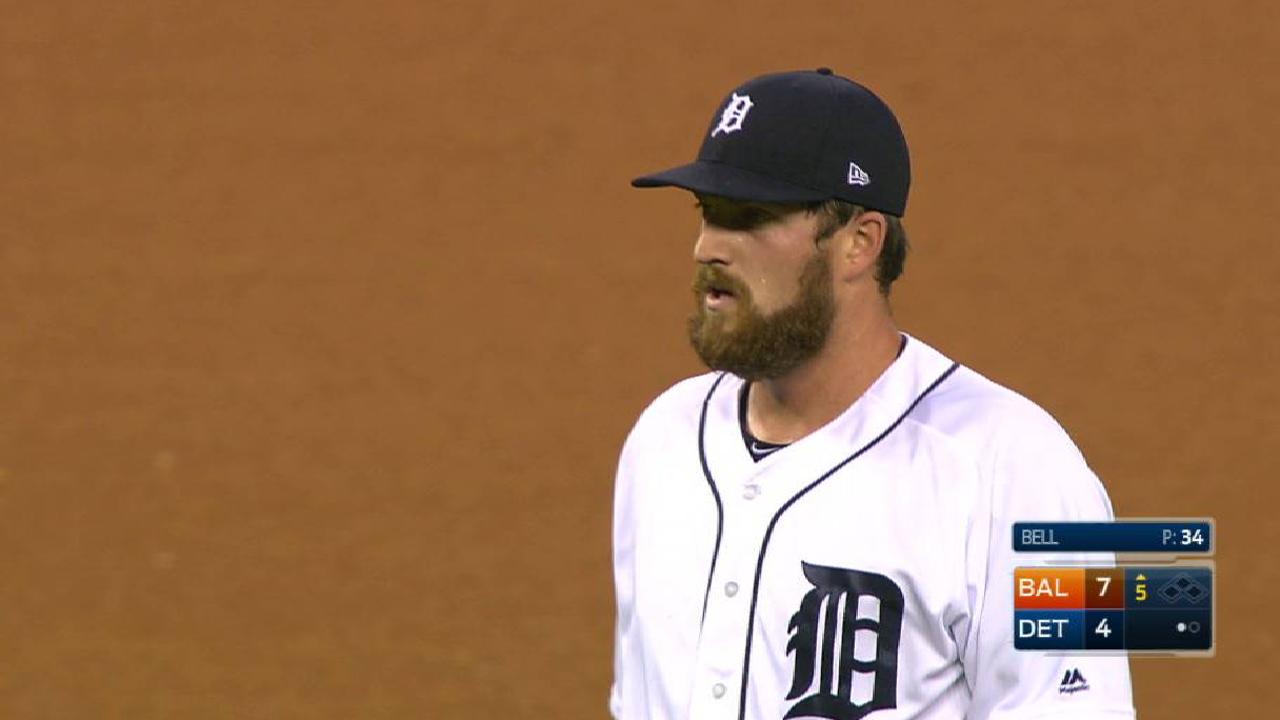 DETROIT -- Chad Bell has a weapon so secret, the Detroit catchers didn't even know about it ahead of his relief outing Tuesday. Against the Orioles in his first home appearance in the Major Leagues, Bell used a hard slider as he tossed four scoreless innings in the Tigers' 13-inning, 13-11 loss to Baltimore. He allowed just three hits and struck out three as Detroit fought back from a six-run deficit.
Bell, a 28-year-old rookie, has now begun his MLB career with 6 2/3 scoreless innings to go with four hits allowed and five strikeouts. But in his latest outing, he used a hard slider that is particularly tough on lefties. The pitch was as effective as it was surprising.
"Matter of fact, he struck out Chris Davis on it," Tigers manager Brad Ausmus said. "We hadn't really seen that. We'd only seen the bigger breaking ball. So to me, that was something that we were unaware of. He didn't use it very often."
Bell's hard slider, which he described as a hybrid cutter/slider, maxed out at 90.7 mph, according to Statcast™. He said he'd "messed around with it a lot" in the past, but Tuesday was the first time he used it in a game this year.
"It felt good," Bell said. "There were a few good ones, a few bad ones, but I think it's something that, if I keep working on it, could be a good pitch."
He also threw a slower version of the slider, which Statcast™ clocked as slow as 78.8 mph, to add to his mix of fastballs and changeups. All in all, Bell threw 71 pitches -- nearly double what he threw in his previous two outings combined -- and left to a standing ovation from the home crowd.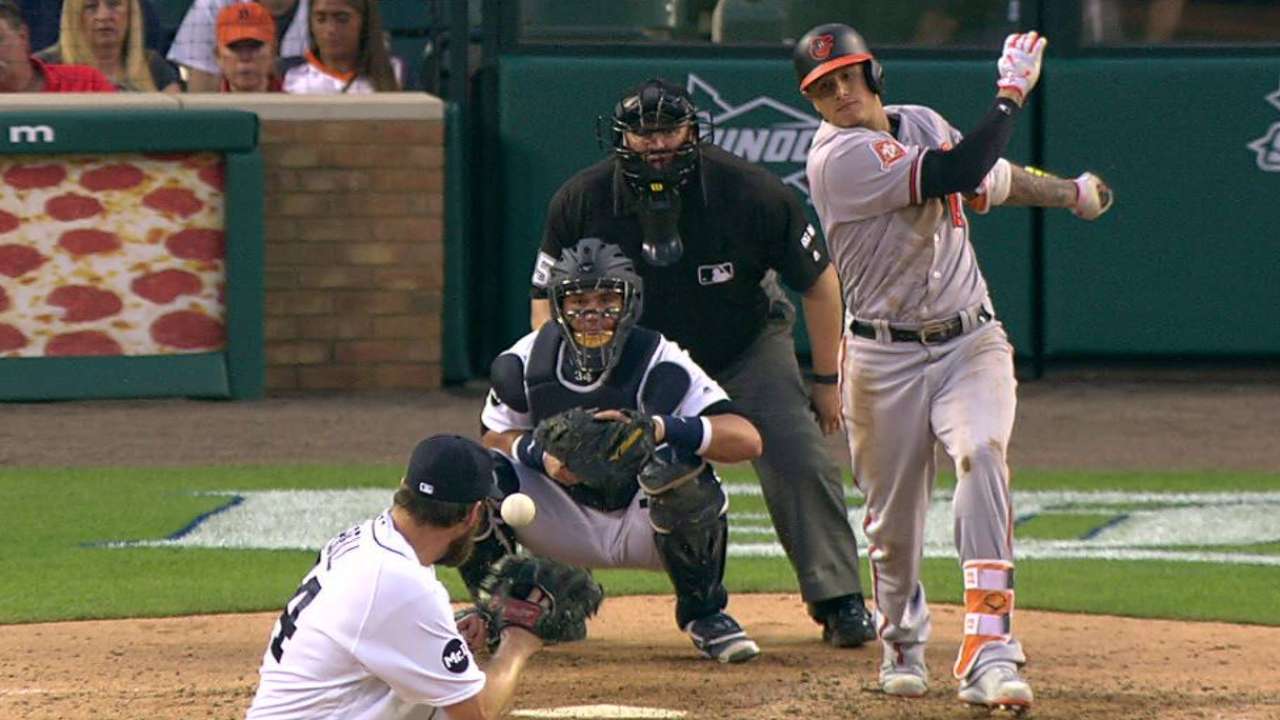 Bell was called up after Detroit's game on April 30, and he didn't debut until May 10. Adoration from the Tigers' faithful was worth the wait.
"It was great," Bell said. "But in the end, that's what I'm here to do. If I come in, in that position, I'm here to get outs as long as I can."
Worth noting
• Tigers right fielder J.D. Martinez, who is in the final year of a two-year contract, spoke before Wednesday's game about his future in Detroit, saying he doesn't focus on it during the season.
"They gave me the opportunity to be here," Martinez said. "When most teams passed on me, they're the ones that gave me the chance. I'd love to finish my career here."
Martinez added that it's "highly doubtful" that contract negotiations will go on during the season.
Jordan Horrobin is a reporter for MLB.com based in Detroit. This story was not subject to the approval of Major League Baseball or its clubs.