#EskyMagic provides spark for KC's offense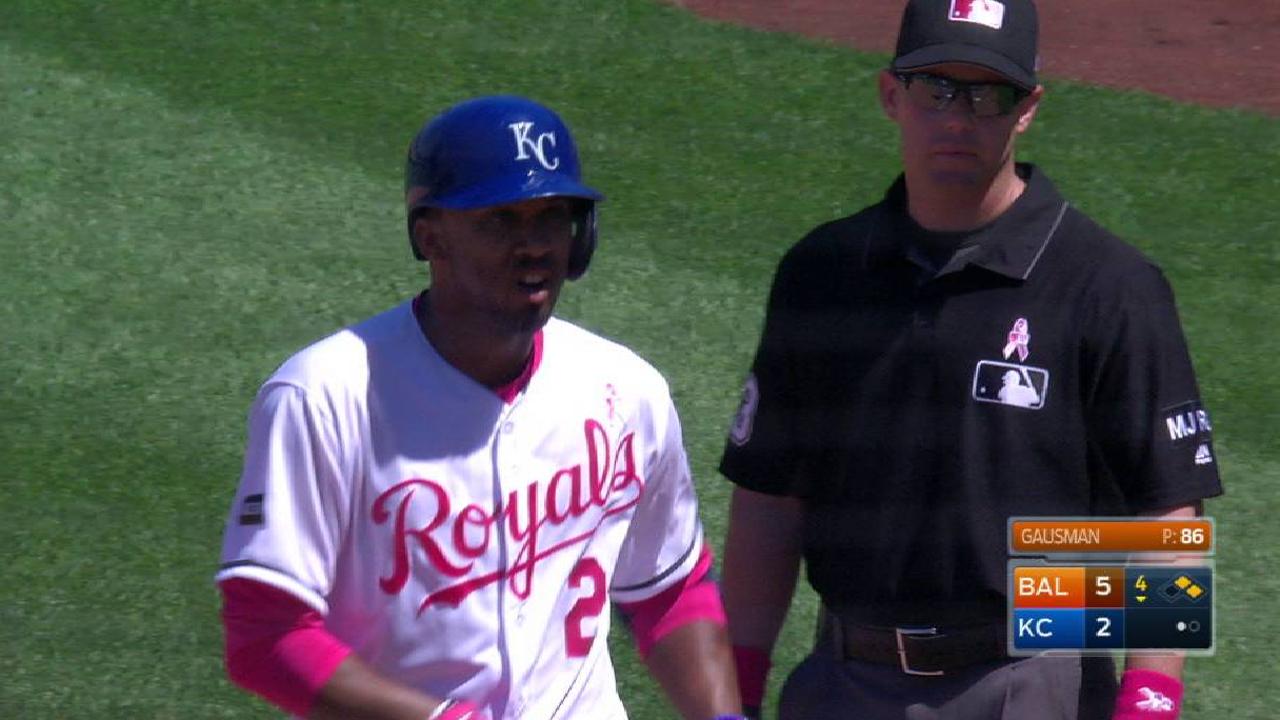 KANSAS CITY -- As any Royals fan knows, shortstop Alcides Escobar is perhaps the least likely candidate to be a leadoff hitter.
Escobar is a career .259 hitter who for the most part disdains walks, thus his .295 on-base percentage entering Wednesday's game against the Yankees.
But a little over a week ago, manager Ned Yost felt he had no choice while trying to boost what was the worst offense in the Major Leagues: So Yost employed a familiar trick from his bag by putting Escobar back in the leadoff spot.
Since then, the Royals had won six of eight entering Wednesday. Of course, Escobar, on the surface, would seem to have little to do with the resurgence -- hitting .222 over that span.
But it has never been about what Escobar does. It's about what the team does when he's in the top spot.
The phenomenon garnered its own Twitter hashtag back in 2014: #EskyMagic. The Royals went 21-10 with Escobar leading off, including the postseason.
In 2015, when the Royals won the World Series, they were 93-54 with Escobar leading off.
Yost to this day has no explanation.
"It defies logic," Yost said. "But it works. We've seen it work before."
It didn't work quite as well in 2016 -- 38-44. But overall, the Royals are 158-110 with Escobar leading off.
Escobar in the leadoff spot perhaps is the Royals identity.
"Whatever," Yost said. "I don't care. It works."
Escobar doesn't have any explanations, either.
"Everybody here like that when I lead off," he said, shrugging his shoulder. "I like it, too. And we continue to win if I lead off. I think it's just having fun between the lines."
Jeffrey Flanagan has covered the Royals since 1991, and for MLB.com since 2015. Follow him on Twitter @FlannyMLB. This story was not subject to the approval of Major League Baseball or its clubs.