Arroyo shows off skills in 1st start at 2nd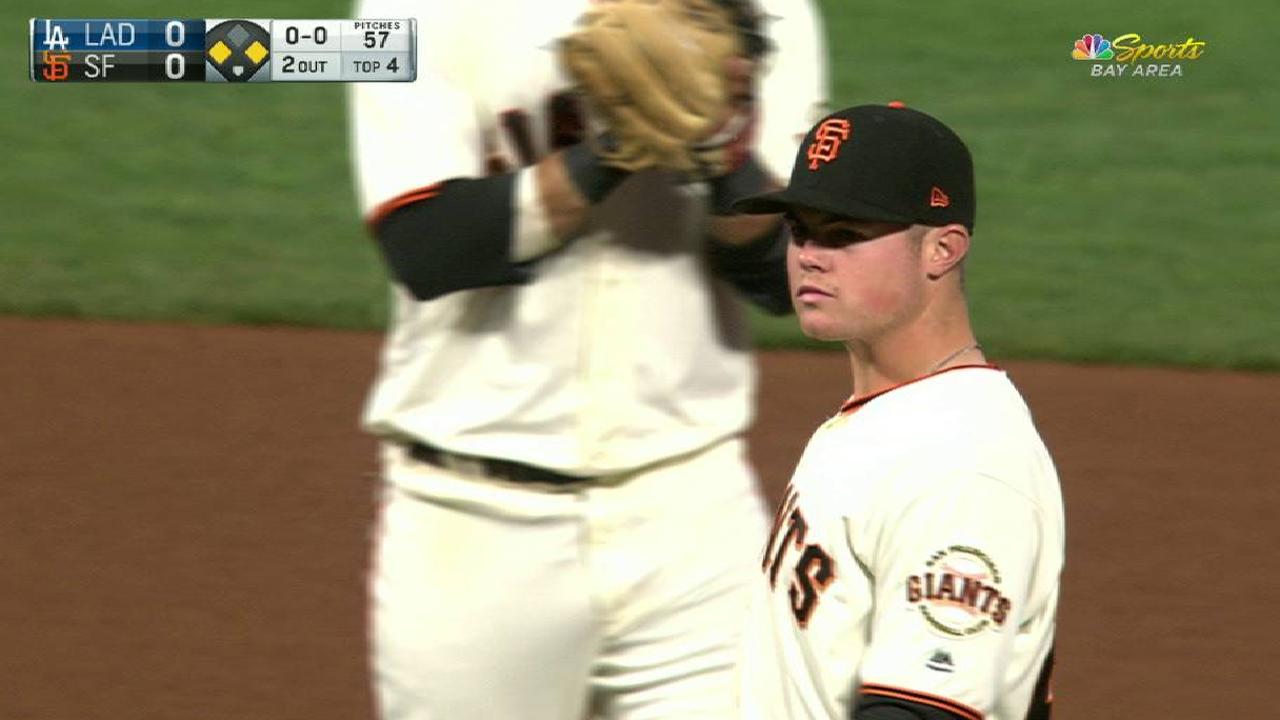 SAN FRANCISCO -- Christian Arroyo didn't record a key hit, played a position that belongs to somebody else and still made an impact in the Giants' 2-1 victory Tuesday night over the Los Angeles Dodgers.
Giants manager Bruce Bochy assigned Arroyo his initial Major League start at second base while resting Joe Panik. Muted offensively while taking called third strikes from Dodgers left-hander Rich Hill in his first two plate appearances, Arroyo contributed significantly on defense as the Giants extended their winning streak to five games.
"I had to shift my focus," the rookie said.
Arroyo calmly turned a first-inning double play following a nice stop by third baseman Eduardo Nunez on Franklin Gutierrez's sharp grounder. He denied Los Angeles a fourth-inning run by throwing out Justin Turner at home. He opened the seventh inning by flinging himself to his left to snare Joc Pederson's grounder, then throwing to first for the out.
"That's just kind of an instinctual thing," Arroyo said of his dive.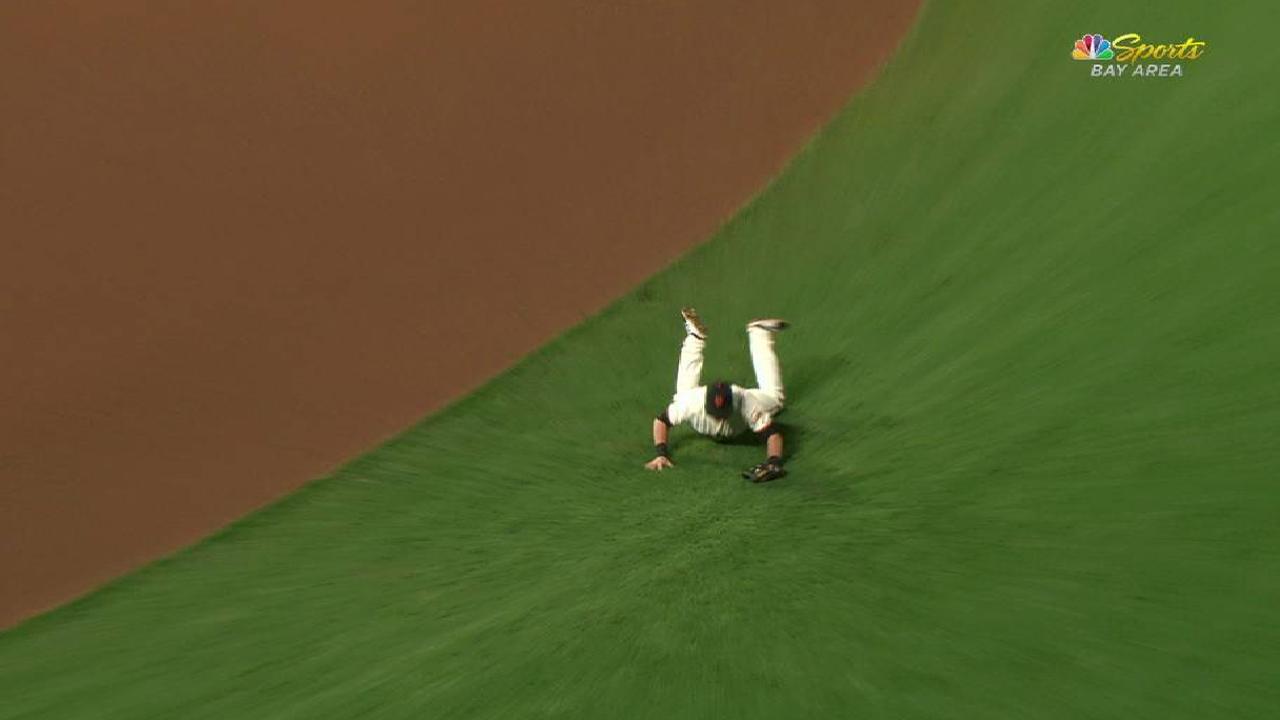 His biggest play, apprehending Turner, was a different matter.
"That one didn't really develop the way I thought it was going to," Arroyo said.
With Dodgers at second and third, one out and no score, the Giants conceded the run by playing the infield back. Austin Barnes tapped a grounder to Arroyo, who saw Turner break from third base, then stop before charging home. Turner hesitated long enough to enable Arroyo to throw him out.
"It was just the perfect spot," Arroyo said, pointing out that Giants left-hander Ty Blach reached for Barnes' ground ball and nearly fielded it, causing Turner to halt. Arroyo admitted he wouldn't have considered throwing home if Turner hadn't stopped.
"If he's [running] on contact, he's there easy, because I'm playing back," said Arroyo, who started three games at second base earlier this season with Triple-A Sacramento. "... It wasn't the way we drew it up, but it saved a run."
It also buoyed Blach's spirits.
"When that ball got past me, my heart sank a little bit," said Blach, who proceeded to match a season high by lasting seven innings. "You're always trying to keep that runner at third base. To see [Arroyo] him come home and get that [out], that was awesome."
Chris Haft has covered the Giants since 2005, and for MLB.com since 2007. Follow him on Twitter at @sfgiantsbeat and listen to his podcast. This story was not subject to the approval of Major League Baseball or its clubs.