Blackmon shows he's #ASGWorthy vs. Twins
Rockies center fielder goes 3-for-5 with homer in win Tuesday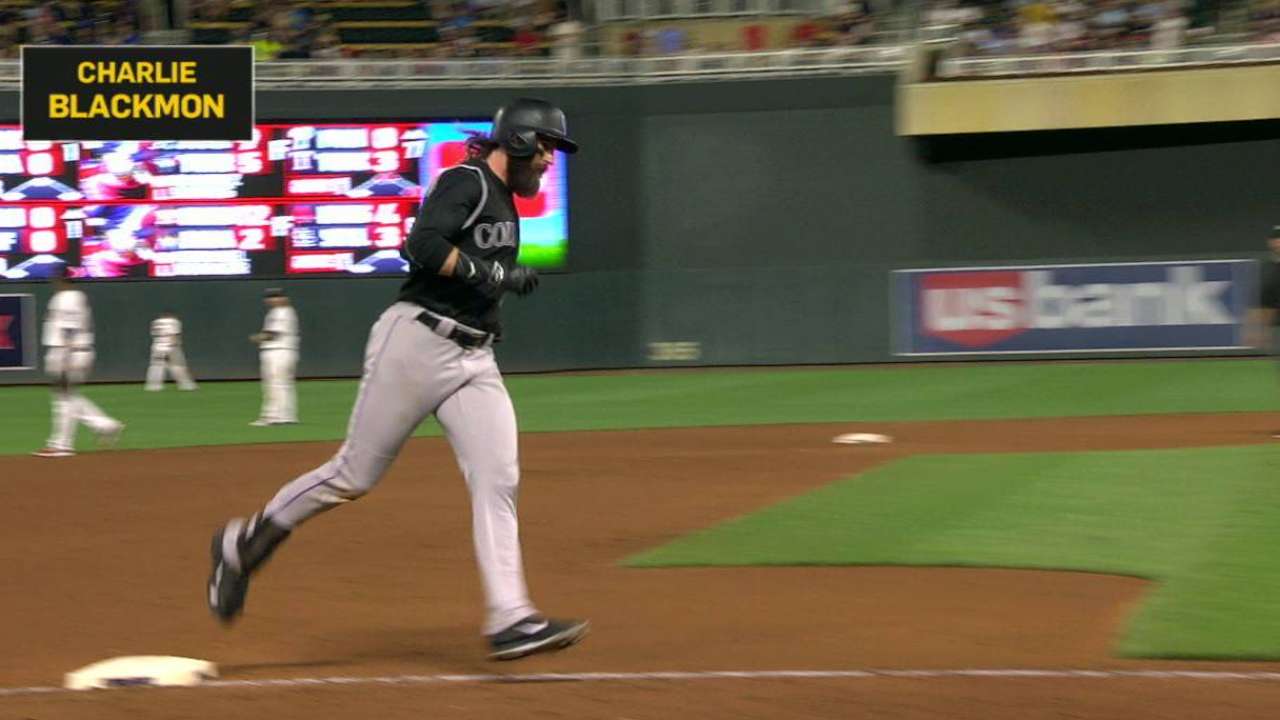 MINNEAPOLIS -- The Rockies' 10-game road trip was a success for Rockies leadoff hitter Charlie Blackmon even before he showed up for the first game of it at Target Field on Tuesday.
"Yesterday I went fishing at Lake Minnetonka with a friend of mine from Atlanta whose brother lives here. … Caught 20-something pike."
Blackmon reeled in three hits, including a two-run homer in the sixth off Twins reliever Tyler Duffey, in the Rockies' 7-3 victory on Tuesday to run his torrid streak to 8-for-12 over his last three games.
• Cast your Esurance All-Star ballot for Blackmon and other #ASGWorthy players
With a strong lineup behind him, the Rockies' leadoff man believes he is being pitched tough, with offspeed pitches in expected fastball counts. The two-seam fastball from Duffey, Blackmon said, was the exception Tuesday, and he has seen few of those.
"I don't really feel like I've been really getting a lot of pitches to hit," Blackmon said. "The home run was middle-up. But the two singles, I maybe shouldn't have even swung at them. I got lucky. Good aim."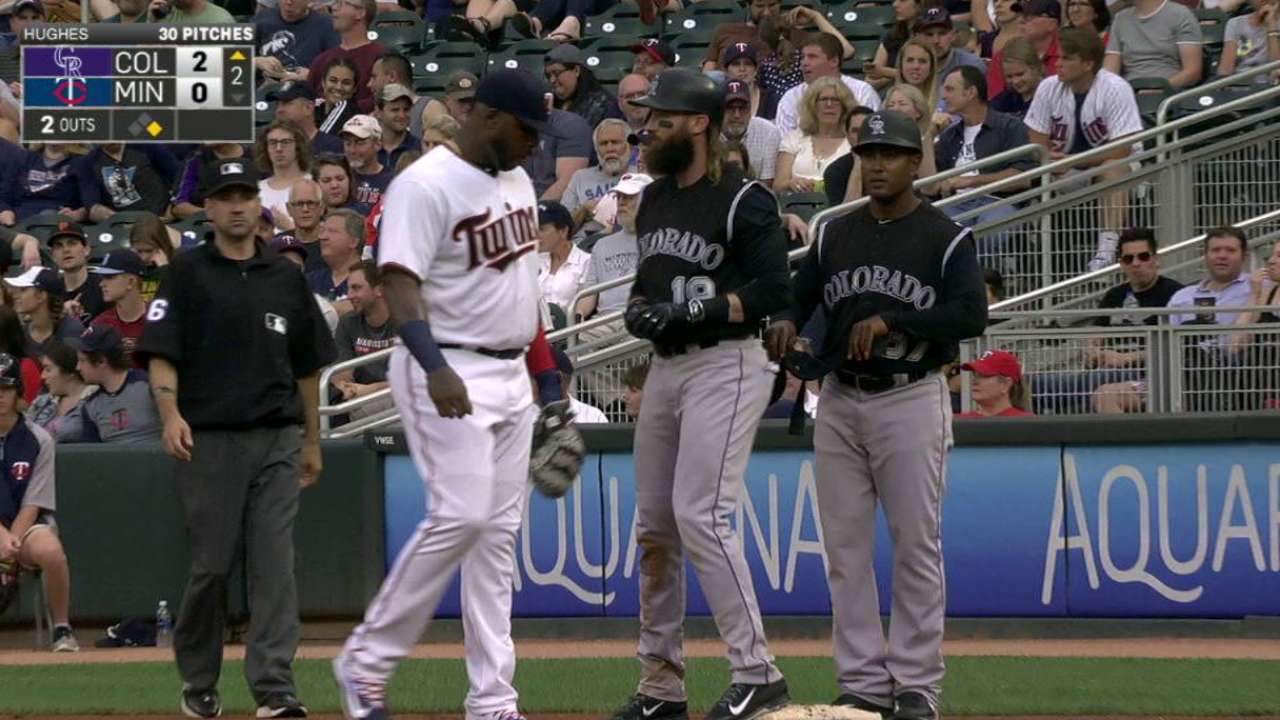 Maybe there's something to be said for rest and relaxation.
Last week, Blackmon went on an 0-for-10 skid. But after going 2-for-4 against the Dodgers on Friday night, he took his first full day off of the season -- he has started all but two games this season. Sunday produced a 3-for-3 performance with two runs in a win over the Dodgers.
After Monday's fishing expedition, he got to Twins starter Phil Hughes, with two singles, and Duffey, with his ninth homer of the season. Blackmon is tied the Astros' George Springer for the Majors lead from the leadoff spot with nine, and his 30 RBIs pace No. 1 hitters.
"You look at a lot of guys, when they're rested, they'll be more effective," Blackmon said. "The body feels good right now. Maybe that's why a lot of guys had good games today."
But he won't be sitting often. Not with this production.
"He's been pretty steady all year long," Rockies manager Bud Black said. "Charlie's game at the top of the order is exactly what you're seeing. He's getting on base, he's hitting for average. There's some power in there. He's knocking in runs from the leadoff spot, which tells you a little bit about the bottom of the order getting on base for him."
Thomas Harding has covered the Rockies since 2000, and for MLB.com since 2002. Follow him on Twitter @harding_at_mlb and like his Facebook page. This story was not subject to the approval of Major League Baseball or its clubs.