White Sox stung by extra-inning letdown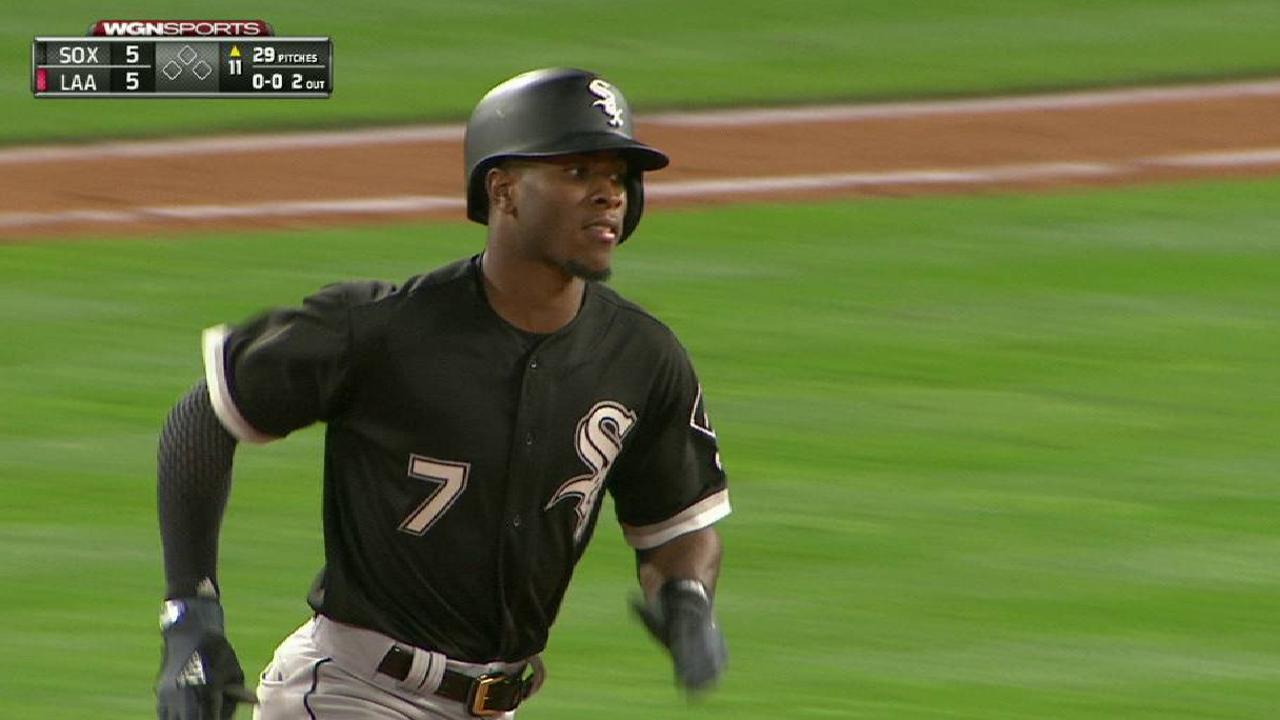 Rebuilding or not, the White Sox 7-6 loss to the Angels in 11 innings Tuesday night stood as a strange setback for Rick Renteria's crew.
"It's a crazy game," White Sox closer David Robertson told reporters, after suffering the loss by allowing two runs in the bottom of the 11th inning during his second inning of work. "I mean, I'm smiling about it now, but I'm furious that we lost. Looking back on it, a lot of weird things went on."
There was plenty of good for the White Sox on this evening.
Trailing, 5-2, in the ninth, the visitors rallied for three runs off David Hernandez and tied the game on Todd Frazier's two-run, broken bat infield single. Frazier's grounder barely made its way out by second, but Avisail Garcia still raced home with the tying run from second to beat the throw from Andrelton Simmons.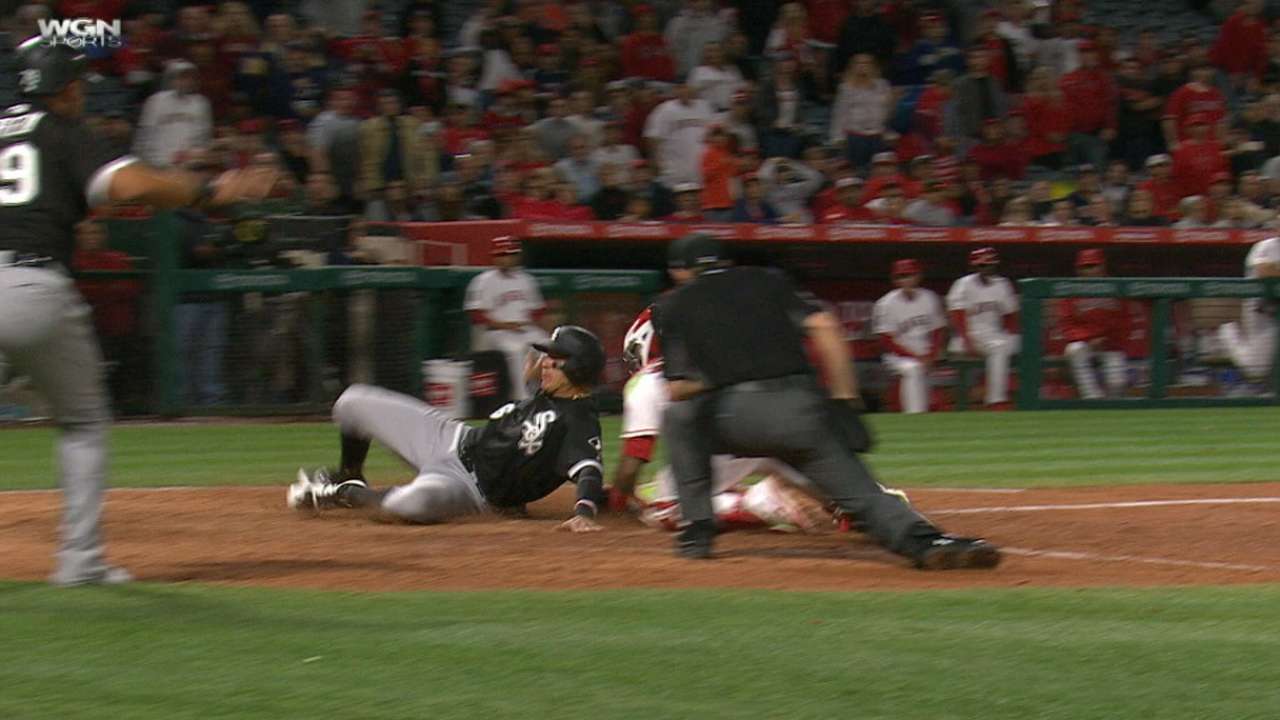 Tim Anderson gave the White Sox a 6-5 lead with a towering solo home run with two outs in the top of the 11th. The White Sox shortstop returned to the starting lineup after missing this past weekend to be in Tuscaloosa for the funeral of his lifelong friend who was tragically murdered.
And with Simmons on second and nobody out in the 11th, Robertson nailed Simmons at third on Danny Espinosa's sacrifice bunt attempt. The throw was a little off the mark, but third baseman Tyler Saladino made an acrobatic catch and tag.
Even with these heroics, the White Sox still couldn't avoid falling to 1-13 over their last 14 games played in Anaheim and 4-17 in their last 21.
"We battled. We can't sit and beat ourselves up," White Sox starter Derek Holland told reporters. "We came back and tied it up. We took the lead. It's one of those nights that got away from us. I know we're capable of getting that, but unfortunately things didn't go our way."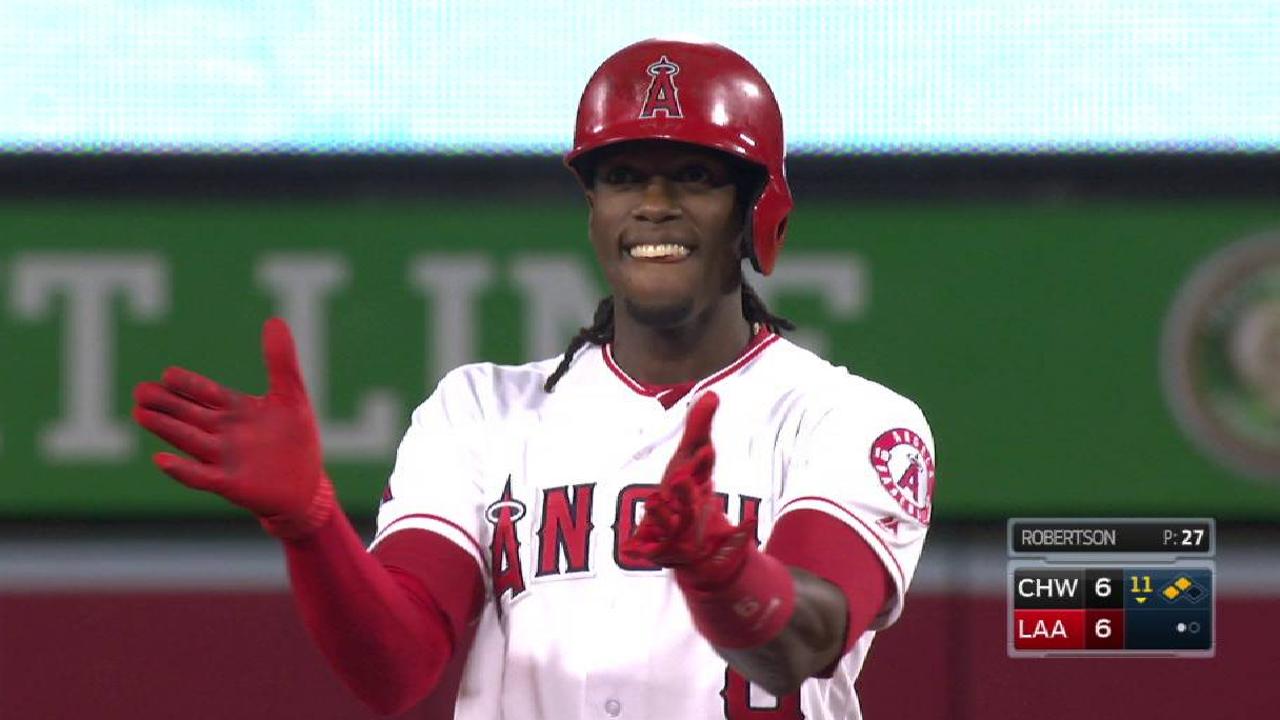 Left fielder Melky Cabrera slipped on Cameron Maybin's fifth hit of the game in the 11th, a ball falling in just out of the reach of Anderson for the game-tying double to left-center. Cabrera told reporters the ball would have been caught if he didn't slip.
Albert Pujols' game-winning single with the bases loaded and one out hit center fielder Leury Garcia in the right shoulder, which seemed to be a fitting end for this weird series of events. There was a time, probably about one year ago, where this sort of loss would have caused fans of the South Siders to be fuming across the board.
Judgments become different during a rebuild. Avisail Garcia, Leury Garcia, Yolmer Sanchez and Tommy Kahnle continued to show on-field excellence in their bids to produce in the present and be part of the future. Of course effort matters, even if Tuesday's list of oddities didn't work in the White Sox favor.
"All in all, at the end of the day, these guys all battled," Renteria told reporters. "Like I told them, they shouldn't be ashamed about the end because they put themselves in a position to win that ballgame. We just fell a little short."
Scott Merkin has covered the White Sox for MLB.com since 2003. Read his blog, Merk's Works, follow him on Twitter @scottmerkin, on Facebook and listen to his podcast. This story was not subject to the approval of Major League Baseball or its clubs.