Crew getting contributions up and down roster
Counsell pleased with early season success from rebuilding team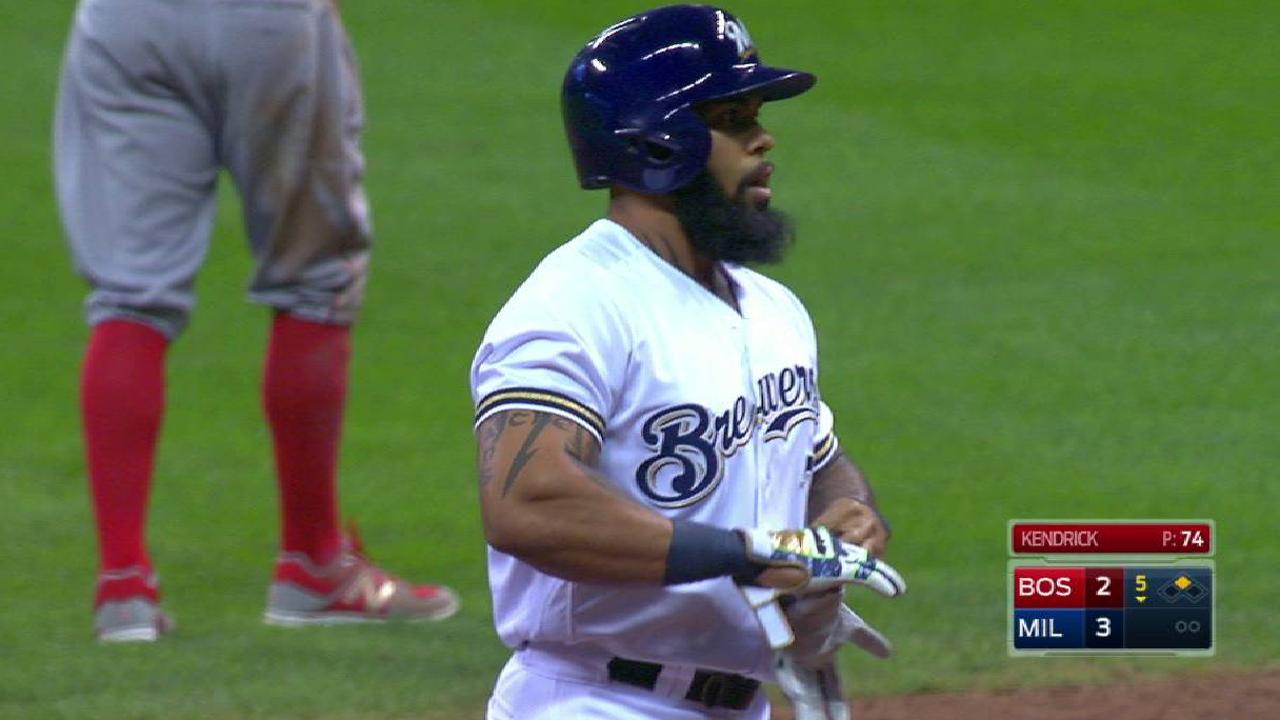 SAN DIEGO -- About 20 miles south of the Del Mar Race Track, the Brewers reached roughly the season's quarter pole Tuesday.
Heading into the 40th outing of a 162-game grind, the Brewers are where few expected. When peeking down the National League Central standings, it doesn't take long to find second-place Milwaukee (21-18), 1 1/2 games behind the division-leading St. Louis Cardinals.
Last season at this juncture, the Brewers were 11 games off the pace.
"What we have done in the past to win these games isn't necessarily how we're going to win tonight's game,'' manager Craig Counsell said.
The Brewers' recipe has been a little of this and and a little of that. It's been about everyone pitching in.
"We had stretches in the season last year where the pitching carried us and where our offense carried us,'' Counsell said. "I think that will be true this year as well.''
This has been a season that has featured a jolt from the gate. If the Brewers had held on Monday to beat the Padres on Eric Sogard's dramatic 10th-inning home run, they would have been five games over .500 for the first time since 2014.
"For me winning games for this team is about a lot of people contributing, a lot of people doing their jobs,'' Counsell said. "That's what we have had; we have contributions from a big group of guys. Whether it's offense, defense or run-prevention.''
It's a bunch with brawn, as the Brewers led the Majors in home runs (65) and extra-base hits (152), going into Tuesday's game. They also ranked in the top three in runs (208), slugging percentage (.477), total bases (635) OPS (.803) and stolen bases (35).
"We've scored a bunch of runs so far,'' Counsell said. "I think our position-player unit has been tremendous, with how we put up runs every night against different pitchers: lefties, righties, relievers, starters. That is probably what we have excelled at so far.''
Eric Thames burst onto the scene with 13 homers, putting him among the NL leaders. Travis Shaw has become a reliable run-producer with his 31 RBIs, which has him among the top 10 in the Majors.
"I think we are entertaining,'' Counsell said. "The games are being decided late, often. I'd say we are entertaining, for sure.''
Ten of the Brewers' wins are of the come-from-behind variety. And few will forget Sunday's instant classic when Milwaukee erased a 7-1 deficit to beat the Mets, 11-9, at a rockin' Miller Park.
The pitching has been decent and the bullpen impressive, with Corey Knebel leading the charge. His 33 strikeouts pace NL relievers and rank tied for second in the Majors, going into Tuesday's game. Two right-handed starters are undefeated, albeit it's just 2-0 marks for a resurgent Matt Garza and Chase Anderson. Two other righties, Zach Davies and Wily Peralta, each have four wins.
So what's the identity of this team, which is in rebuilding mode, but is playing winning baseball?
"I'll let other people figure that out,'' Counsell said.
Worth noting
Thames and Shaw remained out of the lineup Tuesday.
"[Thames] has strep throat,'' Counsell said. "He's been pretty miserable, but he has improved today, for sure, and hopefully tommorrow he'll take a big step forward, now that he has some antibiotics running through his system.''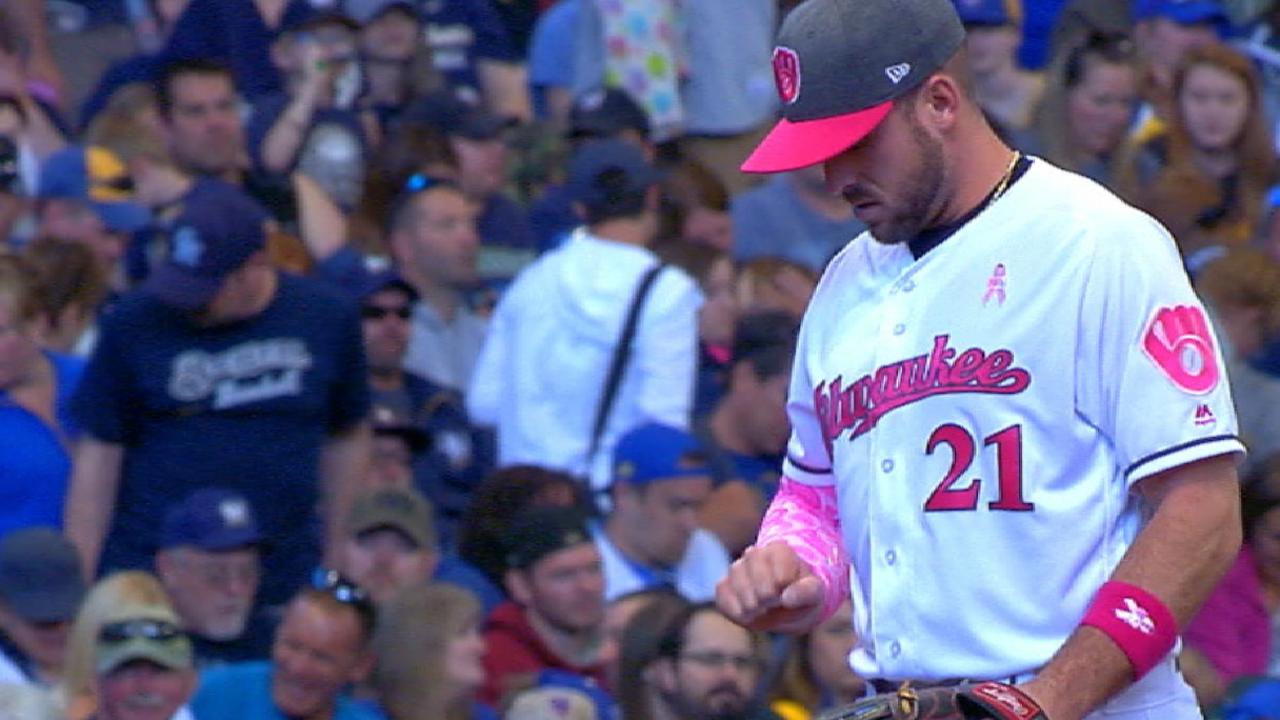 Shaw has a sprained right index finger.
"It's feeling a little better and the range of motion is way better,'' Shaw said Tuesday. "Slowly, but surely.
"If it progresses like that, I might have a chance [Wednesday],'' he said. "I won't be 100 percent, but it could be good enough to go.''
Jay Paris is a contributor to MLB.com based in San Diego. He covered the Brewers on Tuesday. This story was not subject to the approval of Major League Baseball or its clubs.