Diaz removed from Mariners' closer role
Several relievers will be used in save situations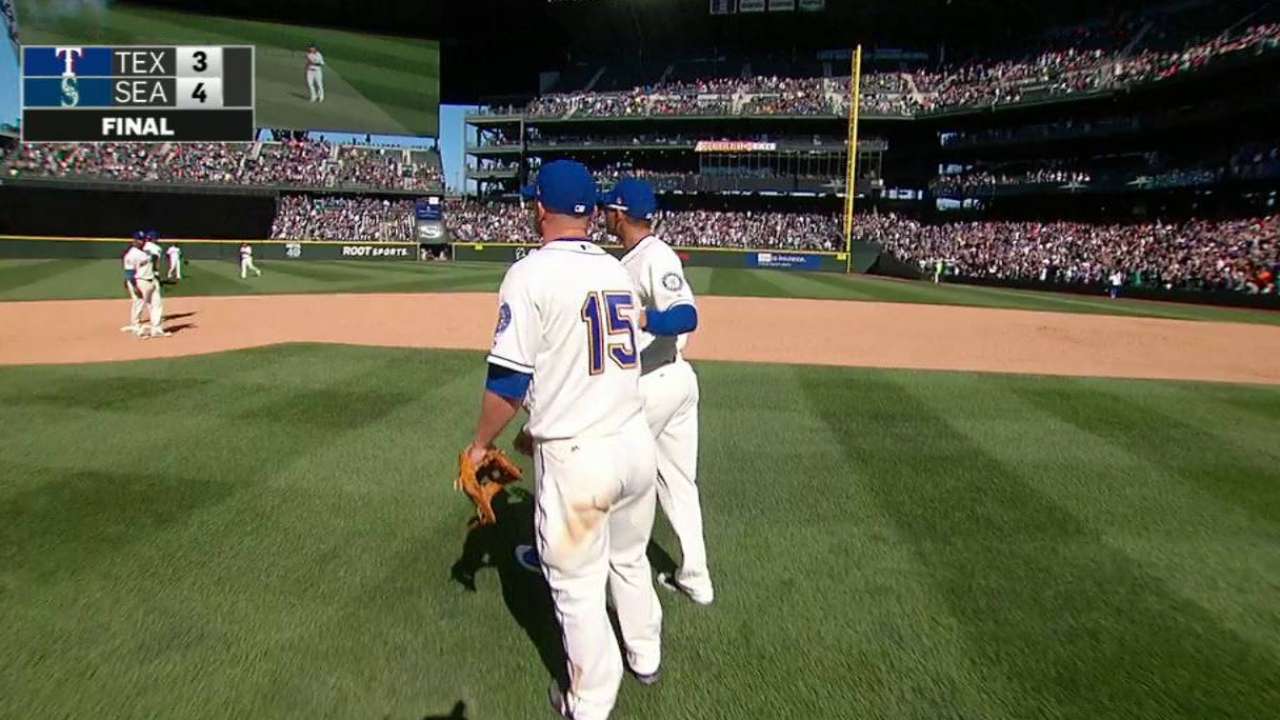 SEATTLE -- Edwin Diaz knew it, and so did the Mariners. The right-hander couldn't find the strike zone in a calamitous ninth inning on Monday night, and he couldn't figure out how to correct it. He walked four batters and gave up two runs, then had to be replaced by Tony Zych as Seattle held off Oakland, 6-5.
On Tuesday, Diaz was replaced as Mariners closer -- for now.
Manager Scott Servais said the team will mix and match in the ninth inning, likely using a combination of Steve Cishek, Marc Rzepczynski, Nick Vincent and Zych. Diaz will work with pitching coach Mel Stottlemyre Jr. to rebuild, and then refine, the mechanics that have abandoned him of late.
"What we saw last night is a 23-year-old that certainly didn't have a good feel for what was going on out there, and, more importantly, didn't know how to fix it," said Servais, who said Diaz will pitch earlier in games and may get some multiple-inning tune-ups.
"I've said many times that when you can coach yourself, that's when you become a real Major League player. And that's part of our job, is to give guys the help so they can figure it out on their own and then make the adjustments. We've got to get Edwin right. He's got a great arm. We know what he can do when he is right. We're going to need him."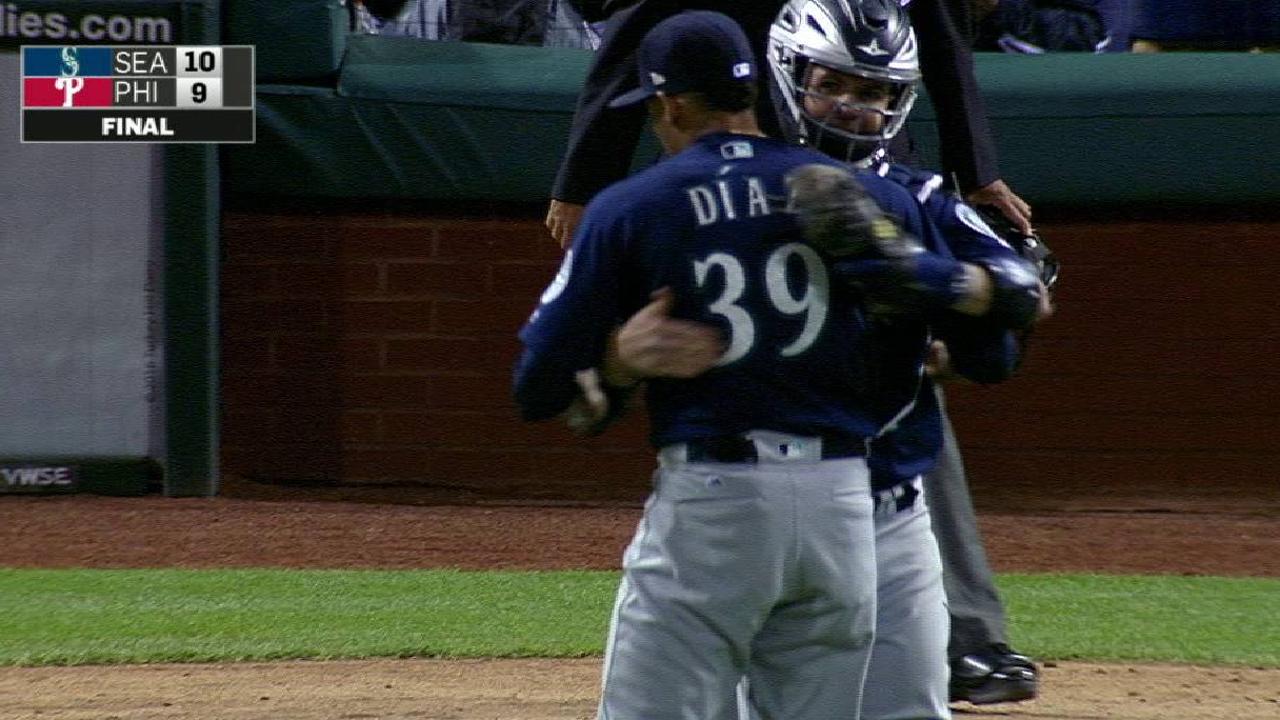 On Tuesday, Stottlemyre and Diaz went right to work. They watched video of Diaz and Hall of Famer Pedro Martinez, whom Stottlemyre identified as having a similar body type and mechanics as Diaz.
"Today was Day One of teaching the kid about body awareness, about himself," Stottlemyre said. "With Eddie, it's hips ahead of arms. We went out and I'm just trying to teach him how to use his body down the slope so that his arm can go with it, and he can hopefully repeat pitches down the slope and on the other end of the plate.
"It's something he's never really had a handle on. So I'm kind of taking him through some basic stuff, and trying to keep it simple without confusing him so he can grab onto and take it into the game if he gets sideways again."
Diaz said he understood the situation and didn't have a problem with it.
"I just want the team to win," Diaz said. "[Servais] talked to me and I agreed with him. I need to fix my things, and then I'll be back as the closer."
Doug Miller is a reporter for MLB.com. Follow him on Twitter @DougMillerMLB. This story was not subject to the approval of Major League Baseball or its clubs.