Epstein calls for calm as Cubs find footing
With proven talent, World Series champs far from pushing panic button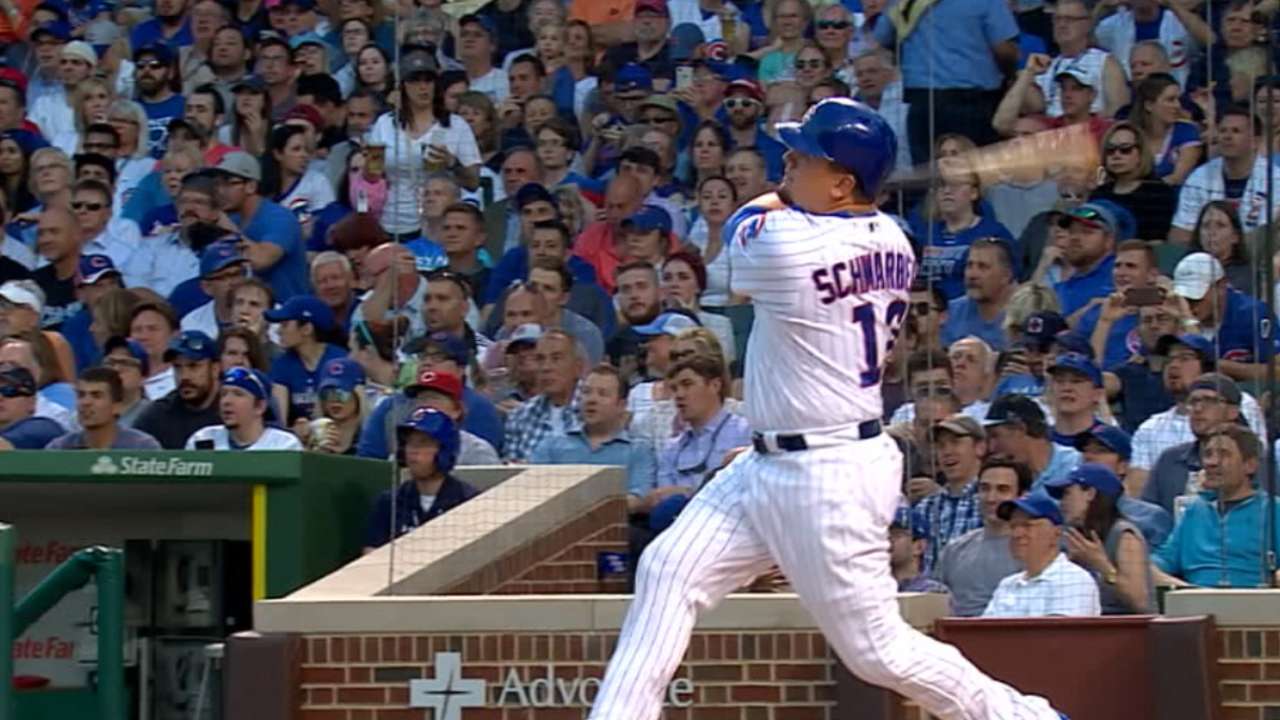 CHICAGO -- One year ago at this time, Cubs president of baseball operations Theo Epstein was being asked about the team's red-hot start to the 2016 season and whether they could give the players enough rest to be ready for the playoffs. Epstein thought that was nonsense, and on Tuesday, he expressed the same sentiment regarding suggestions that some everyday players need to go to Triple-A to get on track.
"There's no panic, but there's also a lot of guys in there who care about playing up to our capabilities, which is one of the reasons I have so much trust in this group and a lot of confidence that we'll get it straightened out," Epstein said.
"If people want to sell low on the Cubs, sell their stock, we'll buy. We know how good we can and will be."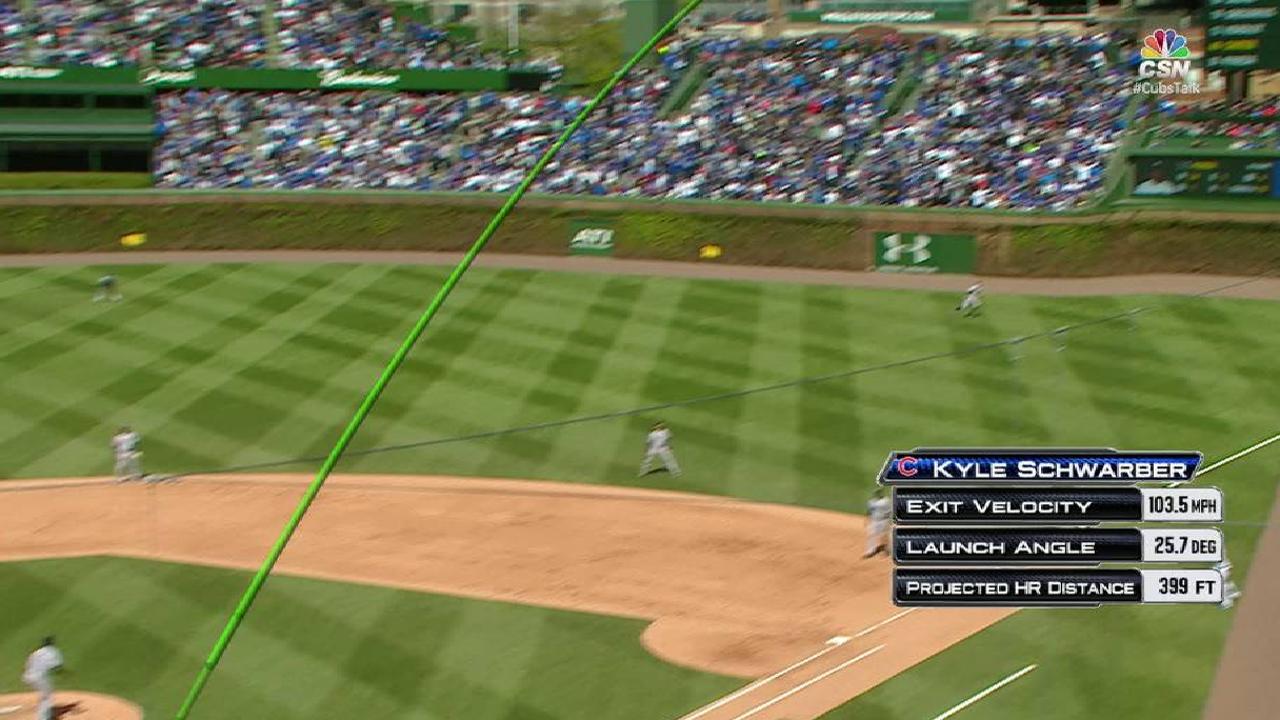 The Cubs entered Tuesday's game against the Reds having lost seven of their last nine, and they batted .174 in that stretch. Leadoff man Kyle Schwarber was batting .179, but Epstein and manager Joe Maddon have said there are no discussions about sending the outfielder to the Minors or moving him from the No. 1 spot in the batting order.
Schwarber feels good about his at-bats even if he doesn't have much to show for it.
"I like the way my at-bats have been going, so I'm going to keep with this tide," Schwarber said. "Things are going to change, I know it will, and as a team, too. It's about learning from your failure, and how you come back from that will define the team. There's no panic button being pressed. We know we're a good team, and we know how we can play."
• Cubs need Schwarber to get going from leadoff
Right on cue, Schwarber snapped an 0-for-15 stretch with a 462-foot solo home run off Bronson Arroyo during the second inning Tuesday night, his sixth homer of the season. Appearing to be re-energized at home, the Cubs clubbed four home runs to beat the Reds, 9-5.
The Cubs were 27-9 last year after 36 games, and had an eight-game lead in the National League Central. They did finish with 103 wins but didn't keep up that pace.
"I'd be a fool to say we're going to snap off 18-over between now and the break," Maddon said. "The point is we were kind of pedestrian for a while last year and still won 103 games. This is part of the regular season. The only way it gets bad is if you give in to it."
The Cubs opened a 10-game homestand on Tuesday. Maybe this is the stretch that will turn things around?
"We need to win some games here to get back on track and feel good about ourselves," Kris Bryant said before the opener. "It's still early, and nobody's running away with the division. There's no panic here."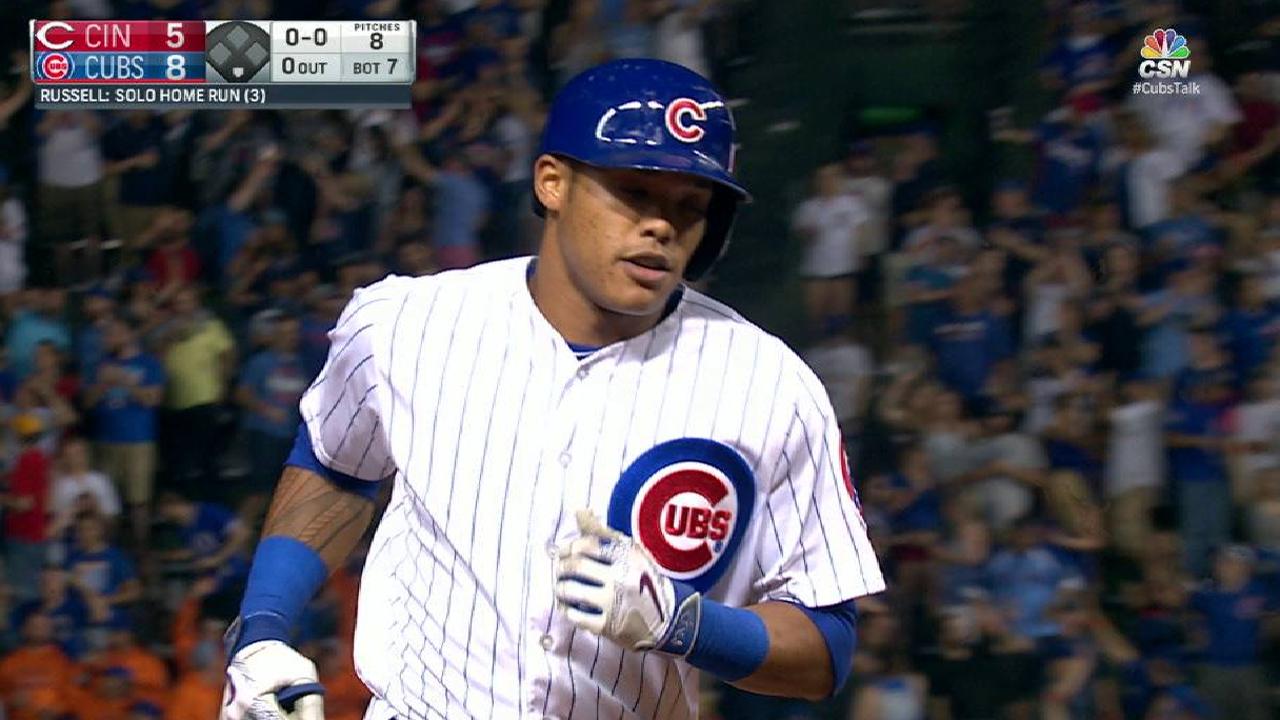 Schwarber wasn't the only one scuffling. Anthony Rizzo was batting .213, Ben Zobrist was hitting .223, and Addison Russell was at .226. Both Russell and Rizzo went deep Tuesday, however, with Rizzo recording a pair of hits.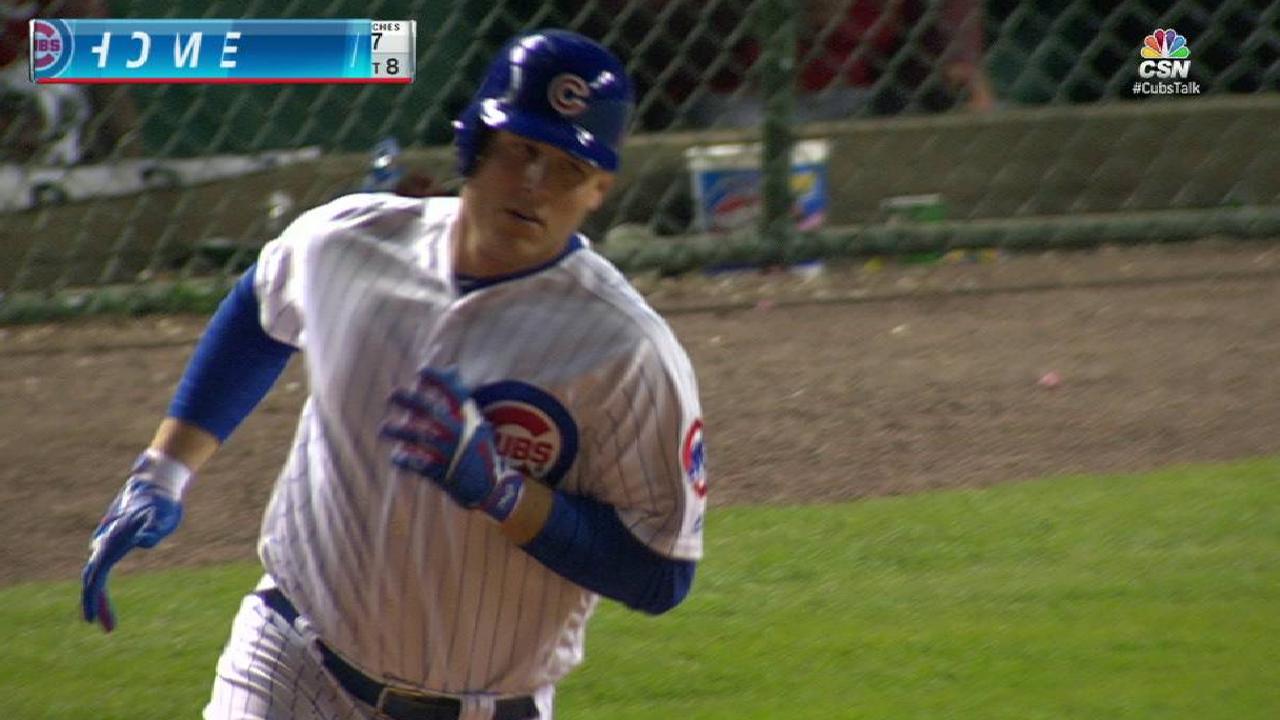 The offensive awakening immediately validated Epstein's confidence.
"That's not going to last at all," Epstein said of the club's slump at the plate. "We have a ton of supremely talented offensive players, and they'll reach their level by the end of the year and the back of their baseball card will look like they always do."
Carrie Muskat has covered the Cubs since 1987, and for MLB.com since 2001. She writes a blog, Muskat Ramblings. You can follow her on Twitter @CarrieMuskat and listen to her podcast. This story was not subject to the approval of Major League Baseball or its clubs.