Judge 'nervous' during stint on Tonight Show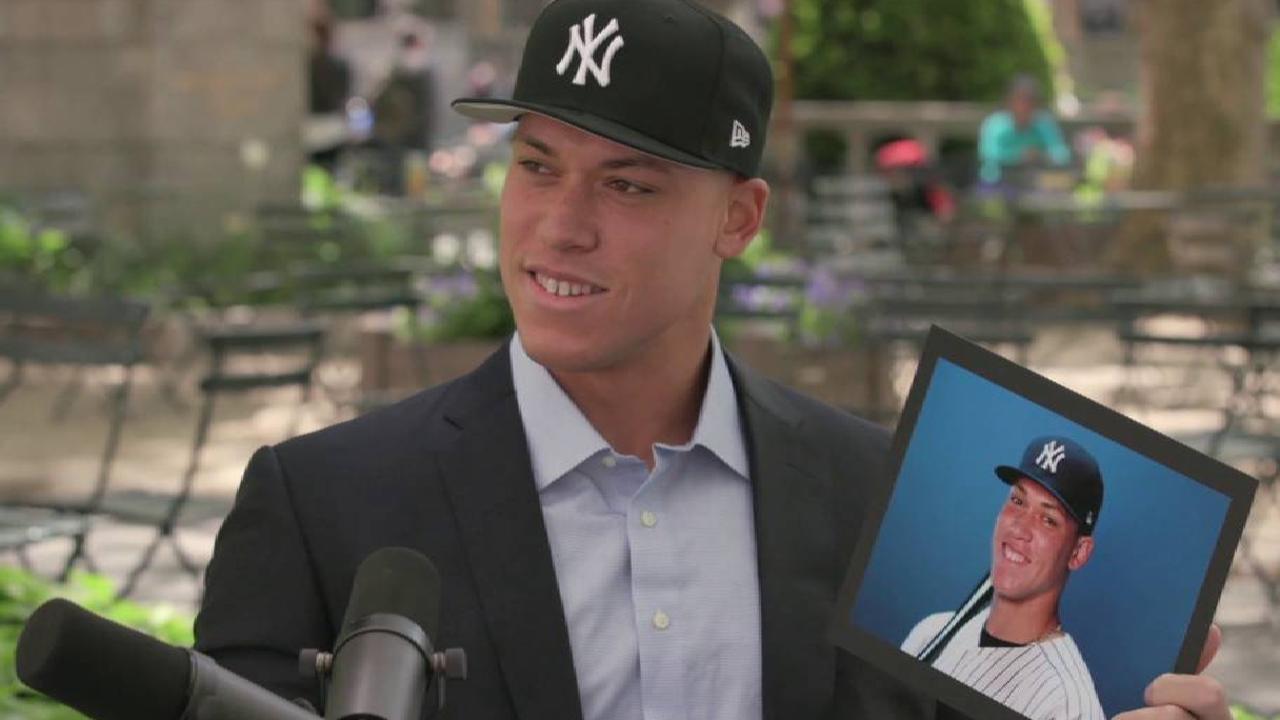 KANSAS CITY -- Yankees outfielder Aaron Judge has let it be known he's much more comfortable answering questions than asking questions.
Fresh off an appearance on The Tonight Show on Monday night when Judge interviewed unknowing fans about himself, the early-season slugger said he wasn't nearly as comfortable with a microphone as he is with a bat.
"I was nervous the whole time," Judge said with a smile. "Freaking out."
When Jimmy Fallon and writers of The Tonight Show reached out to Judge and suggested the segment, Judge was immediately receptive.
"Jimmy Fallon is a good Yankee fan," Judge said. "Why not do something for him? I said, 'We'll try it.' I'm not a comedian at all. But I think it turned out great."
When the segment aired, Judge saw the magic of a television edit.
"When I was going through it, I didn't think I was doing well at all," Judge said. "They did a lot of editing, cutting and pasting. There were a few moments of awkward silence. But it turned into something great."
Judge has gotten plenty of feedback since his Tonight Show appearance.
"I have been getting texts and calls all day," Judge said. "It was all good fun."
Robert Falkoff is a contributor to MLB.com based in Kansas City. This story was not subject to the approval of Major League Baseball or its clubs.