Finnegan to 60-day DL as Reds claim O'Brien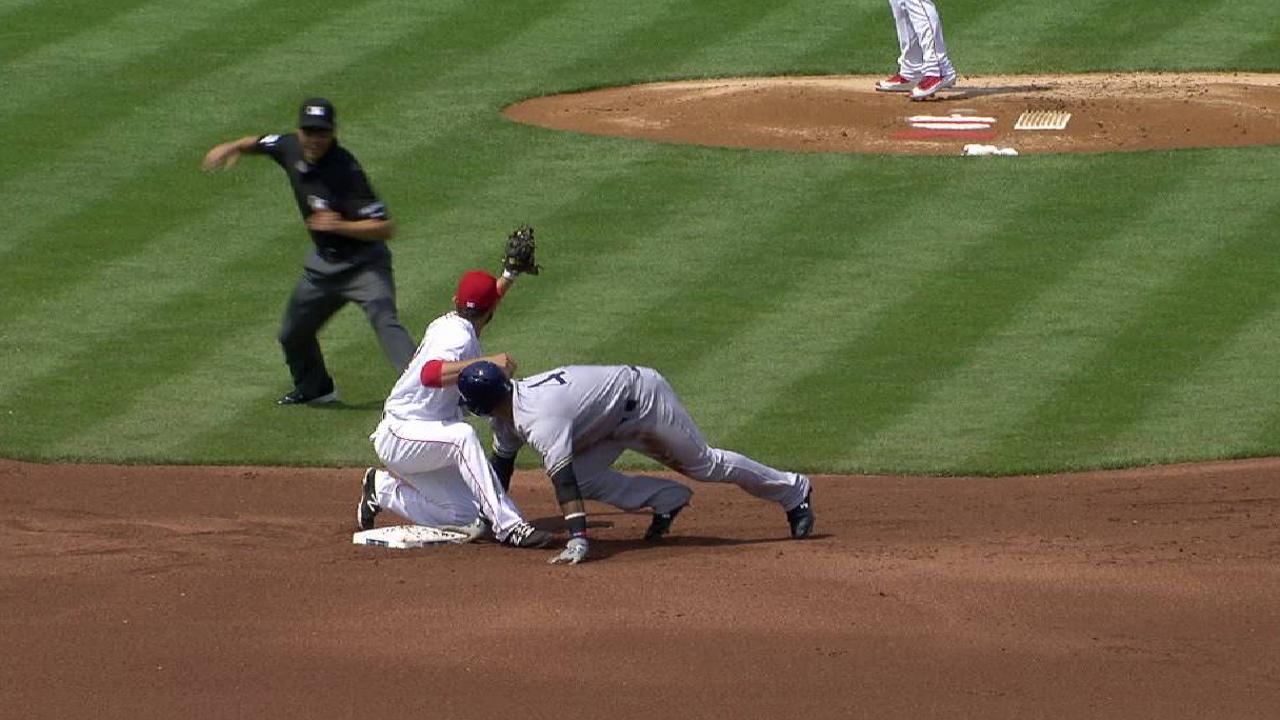 The Reds claimed first baseman Peter O'Brien off waivers from the Royals and optioned him to Triple-A Louisville, the club announced Tuesday. In a corresponding move, Cincinnati transferred left-handed pitcher Brandon Finnegan to the 60-day disabled list to make room for O'Brien on the 40-man roster.
"I spoke with [assistant general manager] Nick Krall about it," manager Bryan Price said of moving Finnegan to the 60-day DL, "and they're aware that his rehab map and his readiness would extend beyond the 60-day period, and that opened up that opportunity to make that claim."
O'Brien batted .162 with three home runs and six RBIs in 27 games for Triple-A Omaha this season. The 26-year-old did not reach the Majors with the Royals. He hit .141 with five homers and nine RBIs in 28 games for the D-backs in 2016.
Finnegan 24, was 1-0 with a 2.70 ERA in three starts for the Reds before being placed on the disabled list with a strained left trapezius muscle. He is expected to be sidelined for at least a few more weeks.
Oliver Macklin is a reporter for MLB.com based in Washington, D.C. This story was not subject to the approval of Major League Baseball or its clubs.